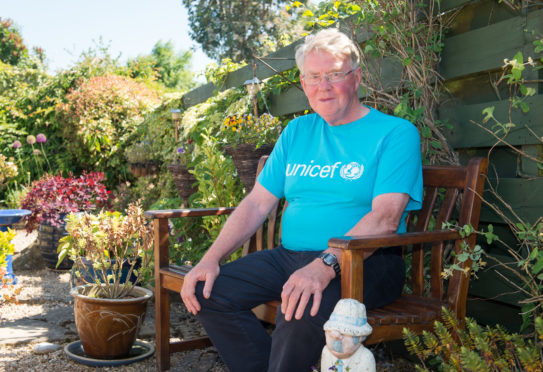 A Moray man who has dedicated more than four decades of his life to serving good causes has been commended for his efforts.
Bill Hope, 74, is being made a Member of the British Empire (MBE).
In 1981 he helped establish the Elgin and District committee for Macmillan Cancer Support, which has since raised more than £1million through events including pop concerts and fashion shows.
The branch was heavily involved in fundraising for Macmillan's palliative day care centre, The Oaks, which opened in 2003.
Its entire takings for the previous five years were used as a deposit to get the facility off the ground.
Mr Hope chaired the branch for eight years, raising £463,000 and making Moray the largest per capita donator to the charity in Scotland.
He is also the long-term chairman of the Elgin branch of Unicef and previously spent 25 years at the helm of The Prince's Trust's Moray operation.
Mr Hope said: "It's very pleasant to get this recognition.
"It has made me think about our years of fun and fundraising and working with some great people.
"It has always been very easy to work for Macmillan and Unicef.
"They are great organisations and none of us are not affected. We can all turn on the TV and see what is happening in Syria and we have all been affected by cancer."
He added: "It's nice to be appreciated but I have worked with some great bunches of people all through my charity life and I have really enjoyed it.
"We are involved in putting on events that bring enjoyment to other people too, so it's a two-way process.
"I hope it is regarded as an appreciation of all the work done for these organisations and that it might bring more people forward to take part in the charity world."