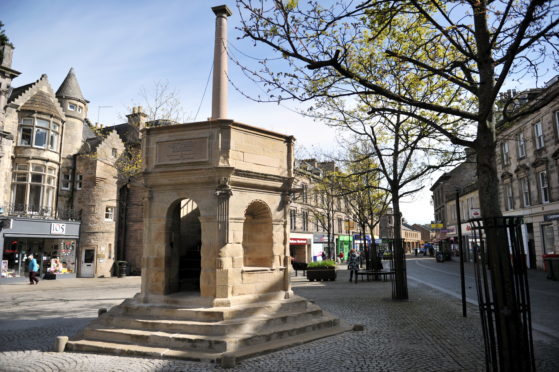 It may have divided opinion when it first appeared in Elgin but the Dandy Lion is now being hailed as one of the drivers behind a resurgence of the town's retail heart.
The 10ft sculpture of a large cat with a fishtail, elegantly dressed in top hat, jacket and monocle is one of a number of improvements made to Moray's biggest town centre.
And as new figures reveal the number of empty retail units in Elgin are at their lowest level in six years its success is being re-evaluated.
The latest count records 25 vacant shop buildings in the town centre – significantly down on the 2014 peak when there were a worrying 39 empty units.
More progress remains to be made but yesterday a conservation area regeneration scheme (Cars) in the town and the Castle to Cathedral to Cashmere (CCC) heritage project were highlighted for contributing to the improvement.
Council leader Graham Leadbitter praised town centre statues, including the controversial Dandy Lion, and the refurbishment of the historic Muckle Cross landmark for attracting attention to the initiatives.
Now the blueprint from CCC scheme will be used to drive forward another heritage drive in the region – Discover Moray's Great Places.
Mr Leadbitter said: "There have been really noticeable improvements in Elgin town centre as a result of both of these projects.
"There are a lot more buildings in use and the heritage signage has also contributed to it.
"The various sculptures, some more controversial than others, have generated a lot of discussion, which is exactly what art is supposed to do."
Economic development officer Reni Milburn added: "We're already busy building on CCC by using it to inspire other regeneration work in the wider Moray area.
"The Discover Moray's Great Places project will explore the coastal and country area so we can build on what has already been done in Elgin."
Moray Council allocated about £863,000 to both of the two-year projects, with Historic Environment Scotland providing £750,000 .
Further backing came from Elgin's business improvement district and Highlands and Islands Enterprise.
It is estimated that support from the Cars scheme has encouraged building owners in the town centre to spend £2.1 million maintaining their properties.
Forres councillor Claire Feaver has however raised concerns about just how closely the initiatives can be linked to the town centre's recent successes, asking whether the benefits from them could be separated from other town centre drives.
Jim Grant, the council's head of development services, said: "It's an impossible task to isolate the Cars activity or the CCC from all the other various activities that are underway in the town centre."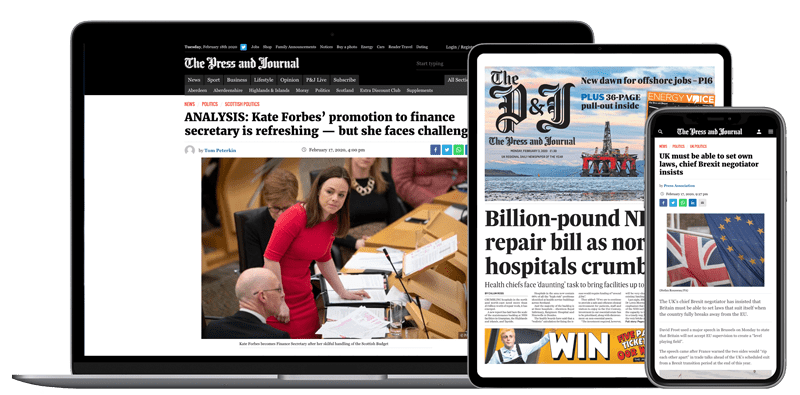 Help support quality local journalism … become a digital subscriber to The Press and Journal
For as little as £5.99 a month you can access all of our content, including Premium articles.
Subscribe