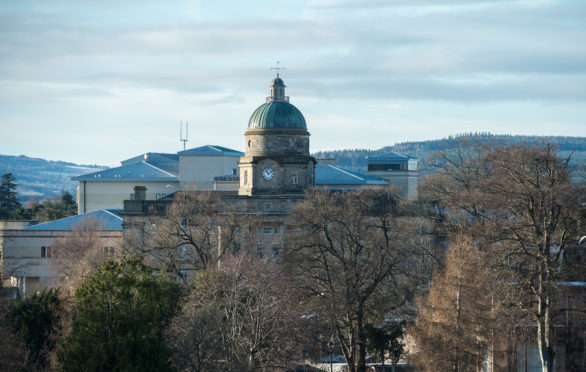 Maternity services in Moray have received an overwhelming show of support from patients amid continued uncertainty about their future.
The nationwide Maternity Care Survey found that 96% of mums-to-be in the region ranked their antenatal care as either "good or very good" while 94% said their care during labour and birth was "positive".
Every single woman praised staff for treating them "with kindness and understanding" while 98% of them said they received good information for antenatal care and 100% for postnatal.
Yesterday, the results were welcomed by NHS Grampian as work continues to develop an action plan to return maternity services at Dr Gray's Hospital to full strength.
The second phase of a blueprint for the Scottish Government, which will focus on long-term measures, is due to be completed next month.
The Elgin hospital has been operating reduced women's and children services since July last year due to ongoing recruitment headaches – meaning some mums have been diverted to Aberdeen or Inverness to have their babies.
Pam Gowans, NHS Grampian's executive lead for Dr Gray's, congratulated staff for delivering the results during the "challenging period".
She said: "We're delighted to see these results. I know it will be a welcome boost for all the staff we have across the service.
"While it's important that we celebrate the overwhelmingly positive feedback, we also need to make sure that we act on the aspects that weren't quite so good.
"In particular, we need to look at the information we supply on financial support to people during the antenatal period and improve that."
Ms Gowans said work was continuing with the Keep Mum campaign group, the ambulance service and other representatives to complete the next phase of the hospital's action plan, which will be published once the Scottish Government provides its own feedback.
Moray MP Douglas Ross described the hospital's survey results as "not surprising" after his first son Alistair was born there earlier this month.
He said: "I can honestly say that the care we received at Dr Gray's was second to none and certainly helped reassure both Krystle and myself as a nervous dad-to-be.
"Our own experience, and this feedback from other parents, shows how important it is that we reinstate a full service at Dr Gray's as soon as possible. So many more families should be able to receive the outstanding care provided locally in Elgin."