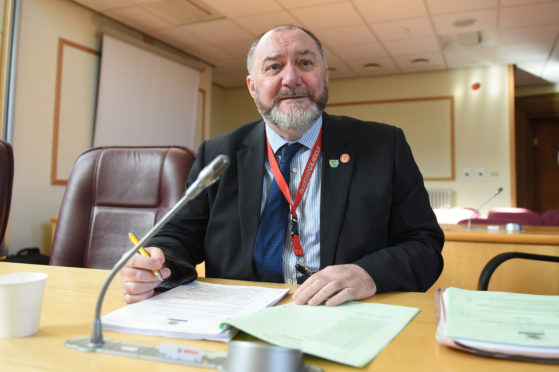 A Moray councillor who has now served for two decades in the region's chamber fears lack of funding will see the authority hit a new low.
Elgin City South representative John Divers has represented the town since first elected in 1999 and says that in his early years he and his colleagues achieved great things.
The Labour councillor, who celebrated 20 years in the chambers at the weekend, was one of six members of the party elected at the time – though he is now the only member of that group still in post.
Yesterday, Mr Divers explained highs and lows were a natural part of the cycle of local government.
But he fears the current cash crisis at the council – which resulted in more than £10 million of cuts last year and could lead to similar cuts next year – could bring the region to a new low.
He said: "Like anyone else who has been an elected representative as long as I have, I've seen my share of political highs and lows. Right now we're in a definite low.
"When I was first elected we had the money and the power to bring about real change in Moray. That first four years were truly transformative.
"We totally resurrected the council and began the total overhaul of the local school estate we can see in Moray today.
"In recent years, however, councils have been starved of cash."
Moray is currently the least funded rural region in Scotland per head of population – lagging behind only Aberdeen and Edinburgh in the national charts.
Mr Divers joined a cross-party group from the council to the Scottish Parliament last year to press the case for more funding for the area.
However, the Scottish Government has warned that any changes to the funding formula need to be agreed with the 31 other councils in the country – talks current council leader Graham Leadbitter is continuing.
Moray Council colleagues past and present, as well as local supporters, joined Mr Divers for a celebration of his service at the weekend.
Jo Kirby, chairwoman of Moray Labour, said: "John serves as a model example of the sort of service voters should expect from councillors."
Mr Divers is one of only two surviving councillors that were elected in 1999, the other being Keith and Cullen independent Ron Shepherd.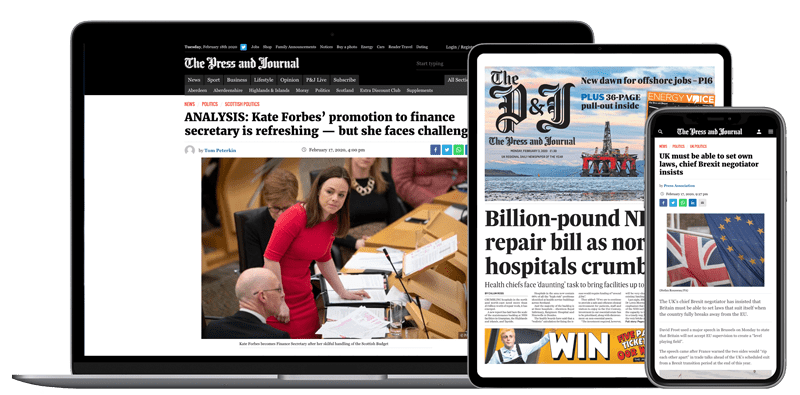 Help support quality local journalism … become a digital subscriber to The Press and Journal
For as little as £5.99 a month you can access all of our content, including Premium articles.
Subscribe