Flash floods in Moray leave town centre traders fighting the tide
Flash flooding hit towns and villages across Moray yesterday amid intense thunder and lightning storms.
Afternoon deluges in Elgin and Keith left businesses stacking sandbags at doors to stay dry, while roads became almost impassable.
Heavy downpours swept through the region at about 1pm and lasted for half an hour before the dark clouds gave way to bright skies again.
However, many businesses were forced to take precautionary action in order to protect stock.
Some shoppers removed their shoes and waded through the large ankle-deep pool that formed on Elgin High Street while water poured down closes and cars sent waves rippling to the doors of businesses.
Staff at the Emporium menswear shop were armed with brushes and mops to ensure the tide did not pass their door.
Flash flooding hits north of Scotland as thunderstorms roll in
Owner Ghulam Rasul said: "I have been here 50 years and it's always a problem. The water comes from both ends of the High Street and just collects here.
"It's lucky that it happened during the day because if it happened during the evening we might have got flooded completely."
CS Sahota, owner of neighbouring CSS News, said: "The drain has been completely overflowing, it's got grass coming out of it now."
Concerns also grew for Elgin Community Centre but, after investigating the situation, Moray Council decided pumps were not necessary.
Meanwhile, Moray Food Plus praised members of the authority's criminal justice team for supplying sandbags for themselves and their High Street neighbours.
It is understood that sections of Edgar Road and Station Road were also left swamped.
In Keith there were reports of flooding on the A96 Elgin to Aberdeen road as well as on neighbouring streets.
Despite the localised downpours in the two towns, there was no heavy rain reported in nearby Lossiemouth, Urquhart and Burghead.
Members of the council's road engineers teams were also out on the street yesterday afternoon to try and reduce the hazards for motorists.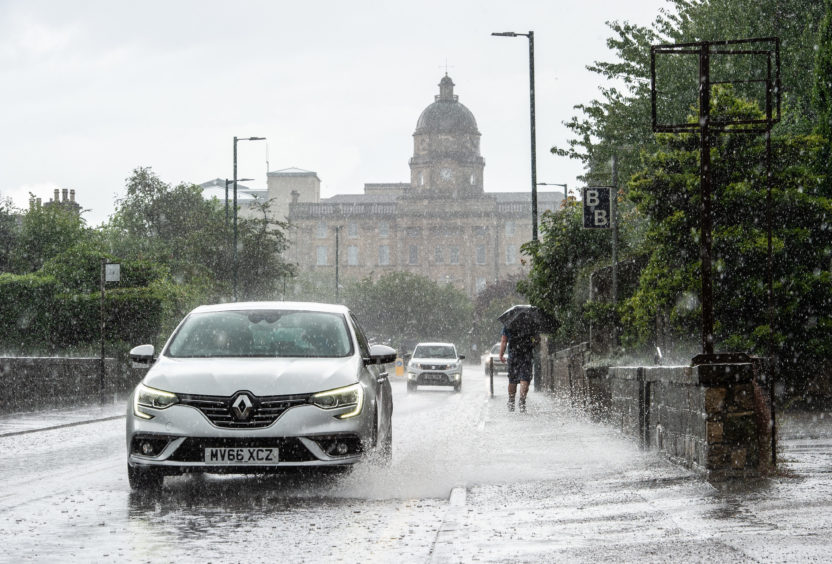 Moray MP Douglas Ross said: "I will be asking for an update on what is being done to reduce the risk of this happening again, however with such a large amount of rain in a short period of times it can be difficult for the drains to cope.
"Given the significant volume of surface water on roads it's important that everyone takes care when out and about until the water disperses."
Meanwhile, the Met Office has issued further weather warnings about the risk of more heavy showers and thunderstorms across the north-east today.