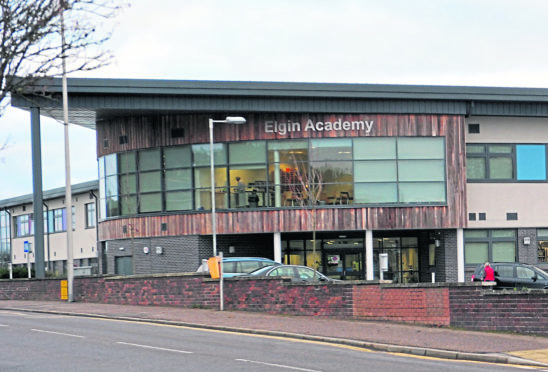 Four Moray teenagers have returned from an overseas trip where they helped construct modern facilities at a rural school.
Elgin Academy has developed links with teachers in South Africa thanks to seven expeditions to the country since 2001.
During the most recent two trips to Lyteville Primary School, however, teacher Slumko Tstotsi – who teaches religion and philosophy in Elgin – became concerned about the lack of flushing toilets for the remote classrooms, which are near the southern tip of the country, about 155 miles east of Port Elizabeth.
Now there are two new loos in the school after former Elgin Academy students Emily Burns, Megan Duncan, Rhys Jones and Tarmo Tsotsi, who all left at the end of S6 before the summer holidays, helped build them alongside local tradesmen.
As well as improving hygiene, the toilets are also expected to give extra privacy to female pupils.
Mr Tsotsi, who is originally from South Africa, said: "The situation of 'drop' toilets in the country's rural schools has been widely acknowledged as being in chronic state.
"The need is unfortunately great. The school could do with another two which could give access to about 80% of the school's population.
"I'm looking to fundraise for these and I would love to have them built by next Easter or their winter at the latest."
The Elgin Academy students quickly formed a bond with the local builders during the physically-demanding week-long project.
During the trip they also helped teach the South African pupils – sometimes 60 to a class – English and maths to help boost their own confidence and add more skills to their CV.
Emily said: "It was a life-changing volunteering experience.
"I loved every single second of it and I will treasure it forever because they were so respectful and kind.
"It was also amazing to see the toilets getting build and seeing the progress every day was incredible."
Rhys added: "For me, the highlight of the trip was building the toilet from scratch.
"It was amazing to have a team of people working together through the challenges of language barriers and still managing to undertake a project like that."