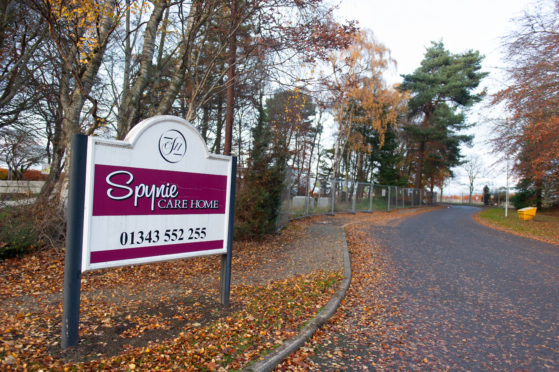 Inspectors have demanded "urgent" improvements from a Moray care home – warning further action may be taken if they are not made within two months.
Admissions to Spynie Care Home in Elgin have been suspended since May last year after Health and Social Care Moray investigated issues raised by officials.
The Care Inspectorate has issued a January 10 deadline for management to make improvements, while warning failure to do so could result in the home's registration being withdrawn.
Demands from officials include ensure staff are trained to recognise and respond to risks, record all accidents and that prescribed medications are administered safely in accordance with instructions.
Arrangements are also required to ensure the effective management of wounds and that there is leadership on each shift on duty.
A Care Inspectorate spokesman said: "The improvement notice we have issued clearly lays out the improvements we must see so that the care experienced by people improves quickly.
"We will visit this care home again soon to check on progress and if we are not satisfied that the matters raised are being addressed urgently we will not hesitate to take further action.
"Everyone in Scotland has the right to safe, compassionate care which meets their needs and respects their rights."
Inspectors have listed six areas that need addressed by Spynie Care Home, which is owned by Intobeige.
An earlier Care Inspectorate visit in February highlighted concerns about residents "staring into space" for long periods without interaction from staff as well as other fears about a lack of staff able to help them spend time outside.
The Duffus Road home was given a "weak" rating at the time, the second worst of six possible ratings.
Yesterday Health and Social Care Moray said officials have been made aware of the improvements demanded.
A spokeswoman said: "Our teams are working closely with Spynie Care Home and the Care Inspectorate to support the home in making the required improvements.
" As always, our focus is on ensuring that the people who live in Spynie Care Home receive quality and safe care."
Spynie Care Home did not respond to requests to comment.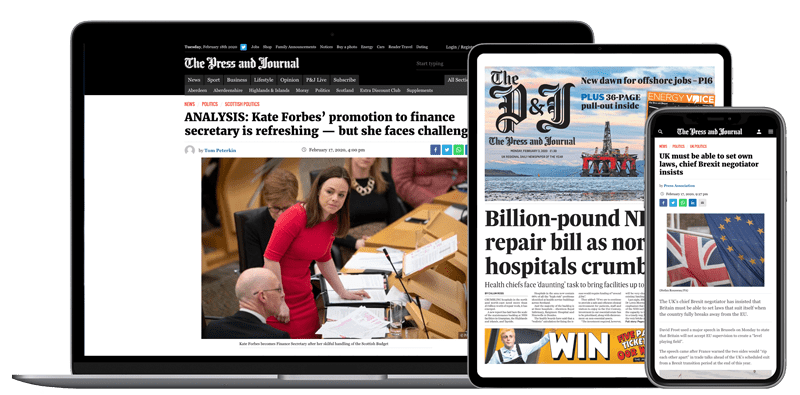 Help support quality local journalism … become a digital subscriber to The Press and Journal
For as little as £5.99 a month you can access all of our content, including Premium articles.
Subscribe