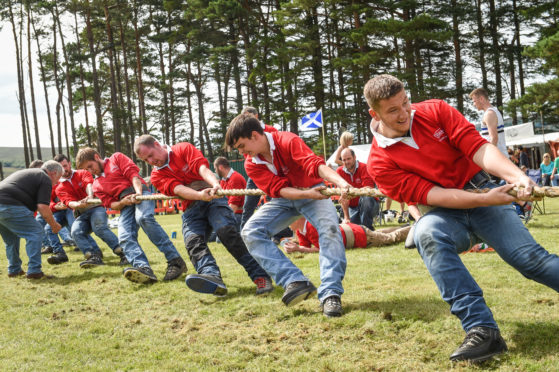 Strongmen, Highland dancers and pipers are poised to return to Moray's biggest town for the first time in nearly two decades this year.
Elgin has not hosted a Highland Games since 2004.
But now four members of the famed local tug-of-war team – who travel around the north and north-east to compete – have decided to bring it back this July.
Thousands packed the previous incarnation of the event which can trace its roots back to the late 19th century.
The annual games continue to be regularly held across the region, with crowds turning out in force at Gordon Castle, Forres, Dufftown, Tomintoul and Aberlour each summer.
Yesterday, committee member Graham Cornes admitted the novelty of having a home tug-of-war competition had proved a motivation to bring the Elgin games back.
He said: "I don't think any of us have competed in Elgin before. We wanted to get together and rejuvenate it and make it something people wanted to go to again.
"We're trying to find things to give it a broader interest. Obviously people are interested in the heavies and highland dancing but we want to offer a bit more with crafts and trade stands.
"There are a lot of local companies that are maybe just living off the internet. We want to give them the opportunity to come out and show what they do."
Mr Cornes, who is joined by Jamie Wiseman, Bob Wiseman and Ross Houghton on the committee, revealed that Cooper Park is the chosen venue for 2020's games with Sunday, July 12 the scheduled date.
The organisers have launched an appeal to local businesses to help contribute to running costs by asking 100 firms to donate £100 each.
Elgin City South councillor Graham Leadbitter, who was part of a winning tug-of-war team in one of the final games to be held in the town, said: "It's approaching 20 years since the last games were held in Elgin so it's fantastic that it's going to be back on the calendar.
"Highland games aren't just a fantastic spectacle in themselves but they're also a great way to attract visitors to the area and encourage young people to get involved in sports and activities."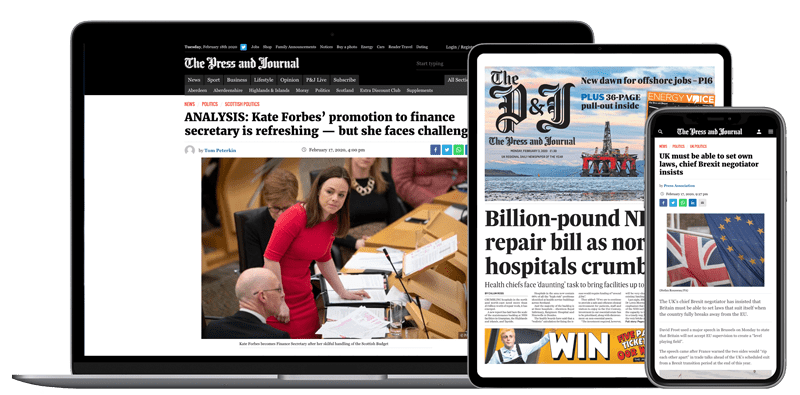 Help support quality local journalism … become a digital subscriber to The Press and Journal
For as little as £5.99 a month you can access all of our content, including Premium articles.
Subscribe