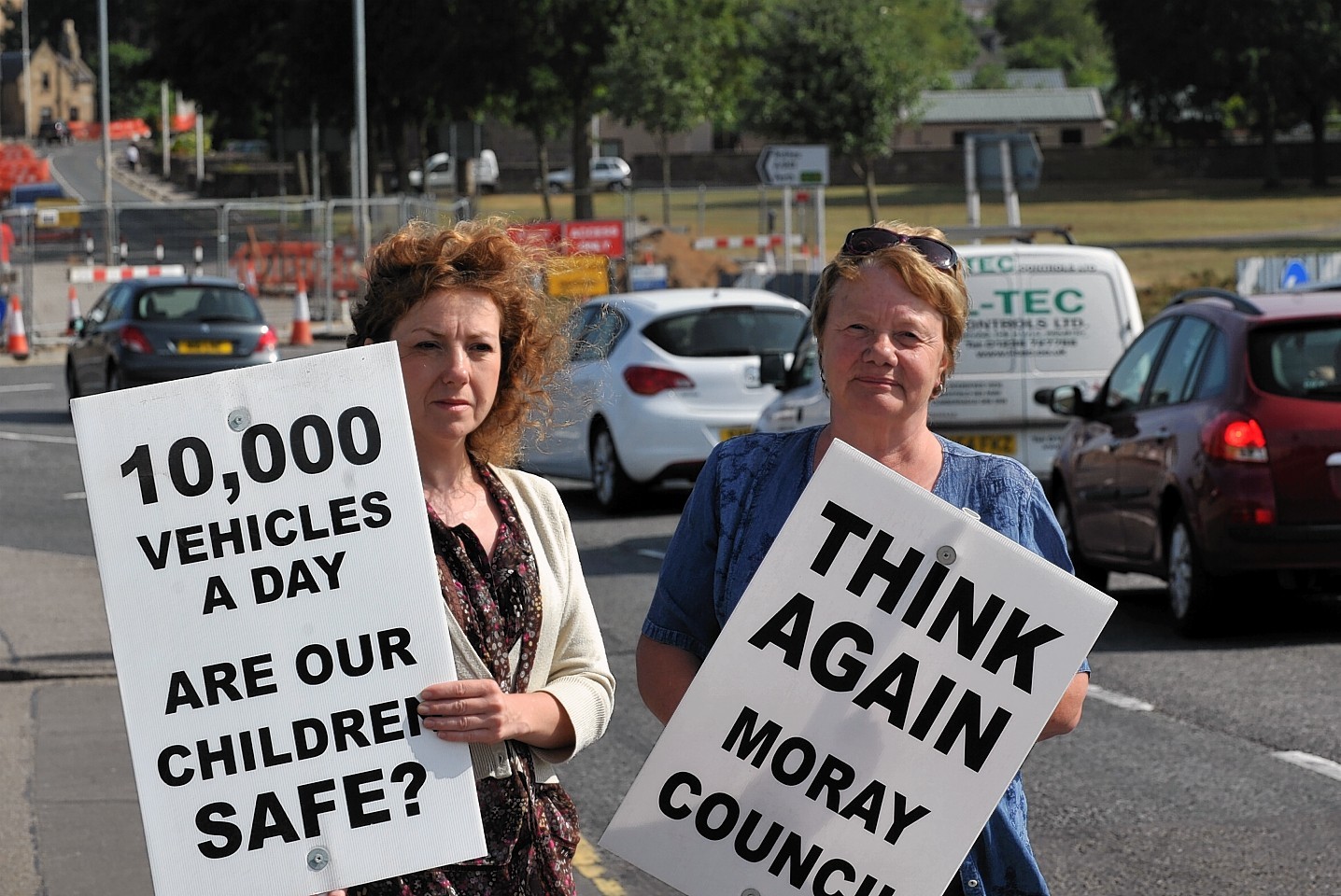 The abandoned Western Link Road scheme could pave the way for a cut-price congesting-busting plan for Elgin.
The controversial £11.8million route was axed as part of a drive by Moray Council to save money.
But much of the groundwork done for the ill-fated scheme could now be used as the basis for a new traffic management plan.
At a special meeting of the local authority yesterday members agreed to use the legacy of the Western Link to form a new £100,000 masterplan to ease gridlock in the region's biggest town.
Last night, Elgin City North councillor Mike Shand said not using the old proposals would not make financial sense.
He said: "There is an unwillingness to admit that the Western Link Road is actually gone.
"The money is gone but the remnants of it are still there and obviously it can still be used.
"All that work has been done for it and it can still be used. It gives us a base on what we are trying to do."
But Councilor Shand stressed the new strategy should not simply be a rehashed version of Western Link Road.
Fellow Elgin councillor Patsy Gowans said a new plan was essential due to the new houses proposed but said the link road was "dead and buried".
She said: "The council decided the Western Link Road should be taken off the capital plan.
"The reason for that was affordability, the council couldn't afford to go ahead with it.
"That's why transportation are having to look again at the traffic model and how we improve on things."
She added: "They are looking at improving junctions, possibly using traffic lights, to improve the internal traffic flow in Elgin."
Local authority transportation manager, Nicola Moss, said similar strategies would normally cost up to £250,000, but the Western Link Road and Elgin Traffic Management project would help to keep the cost down.
In a report she said: "The transport model that was developed for the Elgin Traffic Management project and subsequently the Western Link Road, was built in such a way that it can form the baseline transport model, which again reduces the cost of this study."
Up to 4,000 new homes are proposed for the north and south of Elgin over the next 30 years.
Wards Road, Sandy Road, New Elgin Road and Laichmoray are already congested during peak times.
Mrs Moss said: "Without a clear plan for delivering transport infrastructure in a strategic manner, there is a risk that Elgin's roads network will not develop in a way that can meet the increasing demand from population and employment growth.
"The Western Link Road had previously been viewed as a strategic project of the council and work must now be done as a priority to identify alternative options to address transportation issues in Elgin."
The new transport strategy is expected to be completed in September.