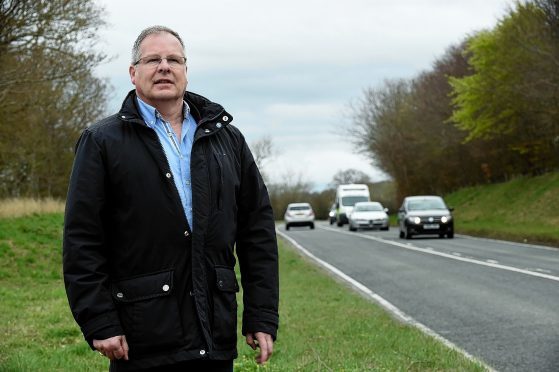 A veteran councillor claims he has been kicked out of the SNP group for putting his community ahead of the party.
Banff councillor John Cox – once tipped to lead Aberdeenshire Council's SNP group – last night revealed he has not been allowed to stand as a party candidate for the upcoming election.
It is understood Mr Cox, who has been a councillor for 30 years, has been at odds with the local SNP group and the national party over his support of Brexit and strong opposition to the increase in business rates.
Mr Cox, who is the chairman of the Banff and Buchan area committee, also unsuccessfully stood against Aberdeenshire Council's co-leader Richard Thomson in a battle for the SNP leadership.
Last night, the administration insisted Mr Cox had been disrespectful to his colleagues and on a "steady and self-directed journey towards the fringes" of the group since last year – and often the "minority of one" in discussions.
Now Mr Cox has declared he will fight to keep his Banff and District seat as an independent candidate.
Last night he said: "I applied through the process of being a candidate. They've informed me that I was unsuccessful being put forward as a candidate on the basis that I didn't stick to SNP policy, that I was not an effective campaigner and that I had missed some meetings of the group."
Mr Cox claimed the party made "no reference" to his track record in the council and argued that he has spent his entire political career campaigning for his constituents.
"The bottom line is that I am not a 'yes man' and have stood in support of my constituents and this has gone against the party.
"Moving forward, I'm an independent candidate able to be more open and fight the north-east's corner in terms of education, health and housing. I won't be a puppet who is elected simply because he has an SNP badge."
A crucial local issue is the ongoing row over the proposed business rate increases. Many north-east firms are facing soaring bills, especially in the hospitality industry.
Mr Cox claimed he raised the issue with party local party chiefs "months ago" and was told no entrepreneurs would be out of pocket after the rates revaluations.
However earlier this month, the SNP-Labour administration announced an investigation into the hardest hit businesses and set aside £3million to alleviate some increases.
Council co-leader Mr Thomson insisted the group did not want a "yes man" but that Mr Cox had not been willing to compromise on various issues.
"John spent several weeks at the start of last year boycotting group meetings because he was unhappy with the direction of the administration," Mr Thomson said. "A protest which the group chose to ignore.
"Ever since his return, he has been on a steady and self-directed journey towards the fringes.
"Nobody wants a 'yes' man, but in any political group you have to be willing to make common cause with others. All too often,
John would be in a minority of one yet would still be the tail trying to wag the dog.
"It's unfortunate that John has often failed to demonstrate the respect to others that he expects to get in return."
He added the situation was sad because Mr Cox had "a lot to offer when he channels it in the right way".
Last night Conservative councillor Mark Findlater, whose Troup ward neighbours Mr Cox's, said: "John has been dissatisfied for quite a while. That leaves the Banff and District ward with no SNP councillors. This has been, historically, the SNP's back yard back to the days of Alex Salmond. It's a sign of the times."
Mr Cox will not appeal the SNP's decision regarding the local elections on May 4.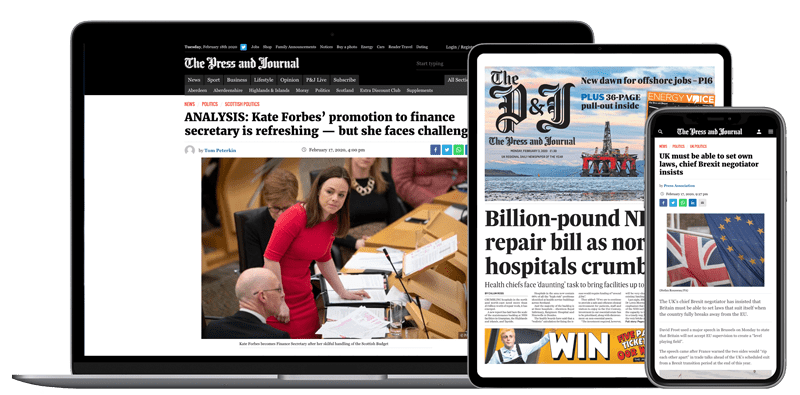 Help support quality local journalism … become a digital subscriber to The Press and Journal
For as little as £5.99 a month you can access all of our content, including Premium articles.
Subscribe