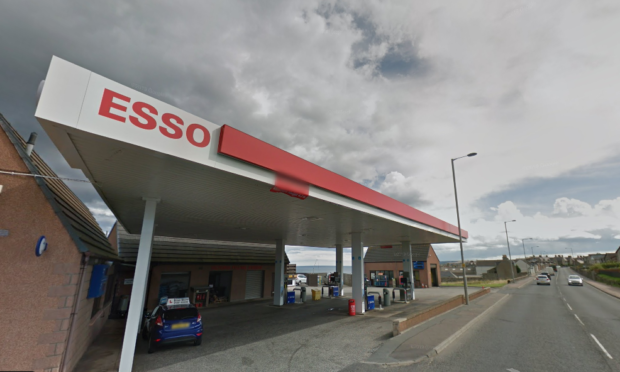 Plans have been lodged to demolish a storage building at the only petrol station in Banff to make way for a new cafe.
The proposal for Victoria Filling Station, on Boyndie Road, also incorporates an area for people to pick up parcels, more retail space and the addition of public toilets.
The application was lodged by Elgin-based company CM Design, on behalf of the owners.
With the changes, the facility would have the capacity for 13 parking spaces but the petrol station itself will not be altered.
Only one objection has been lodged against the plans.
Mark Watt, who owns a property neighbouring the building, has written to the council urging planners to reject the scheme.
Mr Watt wrote: "We are objecting to the alterations to Victoria Filling Station as it would severely impact our privacy in our house and garden, which is overlooked directly by the station.
"There would be more noise and pollution due to the alterations proposed, and that is not taking into consideration any environmental impact as well.
"These alterations will also significantly increase footfall and car traffic in our immediate area.
"This would of course restrict our use of our garden, as who would want to sit out with people watching you?"
Owner, Pamela Simpson, declined to comment on Mr Watt's concerns last night.
Local councillor John Cox was limited in what he could say due to local authority planning regulations.
He said: "In general terms, there is a lot of investment under way in the Banff area which is very positive and may encourage other interested businesses and hopefully create a number of jobs."
Aberdeenshire Council will decide the outcome of the plans in the near future.