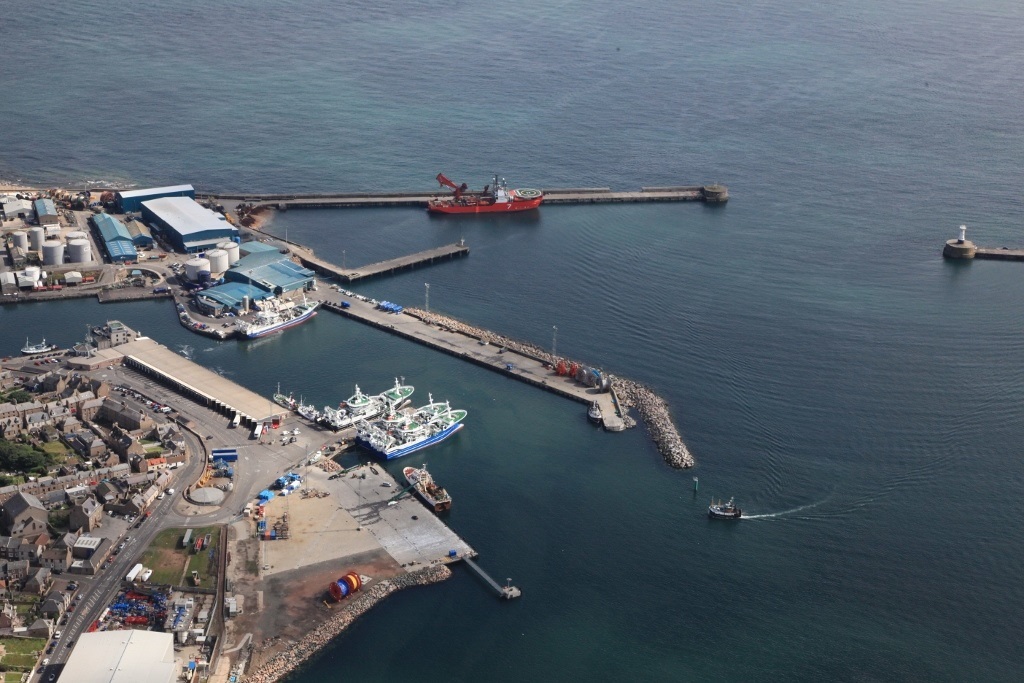 Senior business figures have warned that failing to upgrade transport links north of Aberdeen will choke the lifeblood of the north-east economy.
Proposals to overhaul arterial road and rail links to the Buchan region are currently under consideration by transport tsars and councillors.
This week, a new option appraisal outlining road and rail improvements will be put before members of Aberdeenshire Council's infrastructure services committee.
Proposals include spending around £110million dualling the A90 Aberdeen to Fraserburgh road between Ellon and the Toll of Birness junction, and investing a further £260million to reinstate the rail service between Dyce and Ellon.
And last night, business chiefs in Peterhead stressed how important improved transportation is for the economic future of the area.
More than £150million of fish and 1.5million tonnes of offshore freight are processed at Peterhead's port, with the vast majority driven along the 15-mile single-carriageway stretch of the A90 to Ellon.
Conrad Ritchie, managing director of engineering giant Score Europe, said investment on the route will allow business to flourish.
"There is no question that the road infrastructure between Ellon and Peterhead and Fraserburgh is unsafe and not fit for purpose," he said.
And while he believes the reinstatement of the railway would be "fantastic", Mr Ritchie is not convinced it is financially viable.
He added: "The improvement of the A90 by means of dual carriageway is for sure the safest and best option.
"The economic impact would be positive for all businesses in the north-east of Scotland and would help safeguard further investment and development for decades to come."
John Wallace, outgoing chief executive of Peterhead Port Authority, underlined the significance of the route to Europe's largest whitefish harbour.
The port boss revealed around 1.5million tonnes of oil and gas cargo passes through the port and uses the A90 every year.
A further £150million of fish must be transported south. Crucially, unpredictable journey times on the route as a result of traffic delays or collisions have a major impact on firms' ability to deliver fresh fish to market.
Mr Wallace added: "Clearly, any improvement to the transport corridor to and from Peterhead will enhance the efficiency of our operations, reduce cost and – in terms of product that is 'perishable' – promote Scotland's reputation for prime quality."
Politicians from all corners have thrown their support behind the upgrades as calls to invest in an overhaul gain momentum.
Conservative MEP Ian Duncan is working on identifying possible European funding to connect one of the continent's "forgotten corners" to the transport network.
"I have been saying for some time that it is ridiculous that towns like Peterhead and Fraserburgh, the economic hubs of Banff and Buchan and beating hearts of the fishing industry, are not linked by dual carriageway to the nearest major city, Aberdeen," Mr Duncan said.
And Banffshire and Buchan Coast MSP Stewart Stevenson added: "Doing nothing is not an option being discussed. I'm clear that I want to see Buchan benefit from both road improvements and a rail link."
The infrastructure services committee will be asked to comment on the option appraisal when they meet at Woodhill House on Thursday.
In his report, director of infrastructure services Stephen Archer advises one single upgrade is not enough to improve the route, and that a "packaged approach" is necessary.