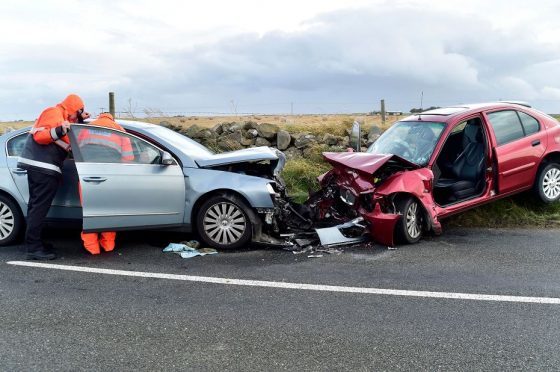 A north-east councillor has called for urgent upgrade work to a country road after a woman had to be airlifted to hospital following a car crash.
The female driver of a red Rover 25 collided with a grey VW Passat on Monday afternoon on the B9031 Sandhaven to Rosehearty road, near an area known locally as "the point".
VIDEO: Woman airlifted to hospital following serious north-east crash
Troup councillor Hamish Partridge has now said "enough is enough" and called for action from the local authority to do what it can to ensure that no one else is injured.
Last night, he claimed locals had previously raised fears about the condition of the route after a series of accidents on the bends.
Monday's crash resulted in the female driver of the Rover having to be airlifted to Aberdeen Royal Infirmary.
Police said she had suffered "serious" injuries in the collision.
A second motorist was treated at the scene.
Mr Partridge said: "Enough is enough and something needs to be done.
"Aberdeenshire Council need to take serious action to improve the road to make this area safer for road users and to reduce the number accidents on our roads.
"I have spoken to Police Scotland and the roads department at the council, and discussions along with a site visit will take place in the very near future."
Derek Murray, roads manager for the council, said: "The council's Roads Safety Unit and local Roads officers will be liaising with Police Scotland colleagues and will be updating ward members of their findings."
The crash on Monday was attended by paramedics and fire fighters from nearby Fraserburgh, who treated the casualties at the scene.
A series of fatal and non-fatal collisions have taken place on the route in recent years.
Last year, two people had to flee their vehicle when it spontaneously burst into flames on the road.
A year earlier, it had to be closed when a lorry driver misjudged the road and became stuck on the top of a hill.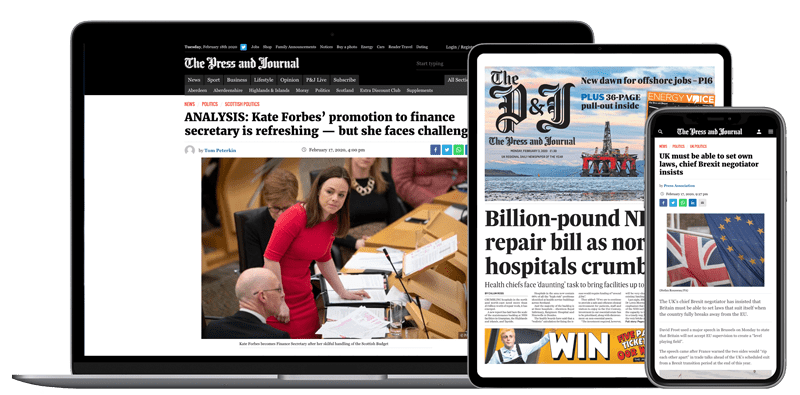 Help support quality local journalism … become a digital subscriber to The Press and Journal
For as little as £5.99 a month you can access all of our content, including Premium articles.
Subscribe