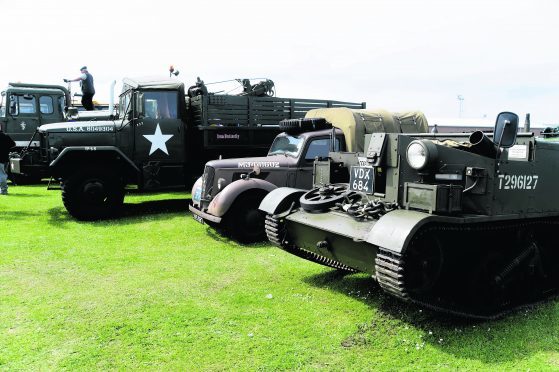 Thousands of car enthusiasts are expected to attend an event celebrating vintage vehicles when it returns to Fraserburgh at the weekend.
The Fraserburgh Vintage Car Rally is one of the largest of its kind in the country, with people travelling from across the UK to attend with an array of classic cars and vehicles from years gone by.
It will be held at the Fraserburgh Leisure Centre on Sunday.
And with this year's event coinciding with the 100th anniversary of the end of World War I, organisers have revealed that a selection of former military vehicles will also be on display.
James Gray, one of the event organisers, said: "This is another bumper year for the Fraserburgh Vintage Car Rally with just under 700 entrants again.
"We'll hopefully have a good turnout of visitors as we've enjoyed in the past and we will, as ever, be donating proceeds from the day to local groups, organisations and charities."
To date, the event has given away more than £250,000 to local good causes.
More money will be raised when the gates open for the 27th time at 12.30pm on Sunday.
In years gone by, about 4,000 people have attended the show to take in its vehicles, displays and events.
In addition to the motors, this year will be headlined by the 3Sixty Bicycle Stunt Team, with an AMS Motorsport Mitsubishi Lancer Evo X rally car also planned to be on show.
Sunday will also mark the first year the event has drafted in the cockpit section of a Canberra TT18 aircraft for visitors to tour.
Other attractions include a mega slide, assault course, and a chainsaw wood carving demonstration.
The First Fraserburgh Boys Brigade's bugle band will also attend on the day to entertain the crowds.
Various charities, meanwhile, while have stalls.