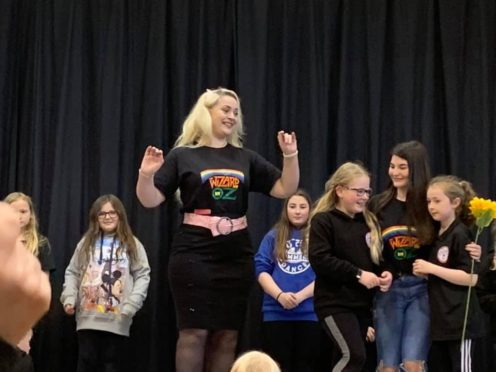 A Fraserburgh group will perform its own version of The Wizard of Oz to mark 80 years of the iconic tale.
The Broch Drama Group are in the midst of hectic rehearsals as they gear up to perform the musical at the end of September.
Taking a trip down the yellow brick memory lane, musical director Patricia Marr said shared her own experience of the well-loved show.
She said: "It all begin, as they say, once upon a time which would be 1980. I went along to join Fraserburgh Musical Society at one of their rehearsal nights at the Central School Fraserburgh.
"I remember I had to sing first and then I was in the chorus and funnily enough my first show was the Wizard of Oz in 1981.
"I found myself in the chorus dressed in green in the scenes from Emerald City with a wonderful cast. I loved it.
"You looked forward to going to rehearsals.
"Even if you weren't main cast you were there as you enjoyed it and you got to meet everyone and watch how the show was going scene by scene.
"And that was it for me. I never looked back and became part of a family doing a show every year, playing many chorus parts, small parts and leading roles like Miss Hannigan in Annie and Annie Oakley in Annie Get Your Gun.
"In fact we did the Wizard of Oz in 1993 and that time I played Glinda."
The society disbanded in 1995, and in 2015 Mrs Marr joined the Broch Drama Group.
She said: "The story continues here where we arrive back over the rainbow with another fantastic cast doing the Wizard of Oz with the production team of Claire Ross, Nicola Henderson and myself.
"If you have a love of music, theatre or dance there is nothing better than getting involved in amateur dramatics so we would love for new people to come along and join us so we can start other journey stories.
"After all these years I'm still loving it with my BDG family."
The show will run from September 30 to October 5. Tickets go on sale on September 7 at RS Dyga Newsagents on Broad Street, Fraserburgh.