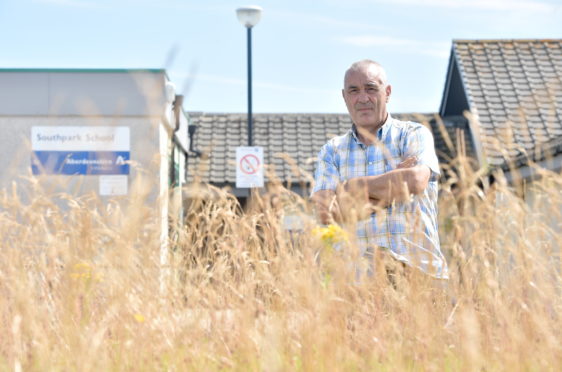 Residents of Aberdeenshire are being asked to help tackle the backlog of grass cutting duties at school grounds.
Fraserburgh councillor Brian Topping is urging parents and members of the community to do their bit to ensure playgrounds and sports pitches are cut in time for the schools going back next month.
He claims the grass is up to 3ft high in some places, which contradicts the government's calls for schools to promote outdoor learning where possible.
Parents at South Park School in Fraserburgh have now been appealed to directly by education director Laurence Findlay, but Mr Topping said that in some cases, the grass is too high for a normal lawnmower.
"We have kids going back to school in August and they need to be outside," Mr Topping said. "Where are they going to be at playtime or for sports? We are supposed to have kids outside learning where we can.
"Parents at South Park School received a letter asking people if they're willing to help with the problem. I'm not blaming Mr Findlay, he is just trying everything he can to get the schools' grass cut, I've spoken to him and he's pulling out all the stops.
"But you can't even sort South Park School with a lawnmower if you tried. The grass is two to three feet tall and full of weeds, nettles and thistles. It's impossible.
"They are trying to get folk to muck in and asking parents to help. That's not satisfactory, but I go agree there's a worldwide pandemic going on and we are in a difficult situation."
He believes grass-cutting, halted at the start of lockdown in March, should have resumed sooner that it did.
Mr Topping added: "They just left it too late and now all we're hearing, quite rightly, is people complaining about the grass."
An Aberdeenshire Council spokesman said: "Work has already been completed at a number of sites and we will continue to work with our schools over the coming fortnight to progress the remaining work as quickly as possible.
"It is likely more than one cut will be required in some locations, and we are being supported by the farming community and local groups as our work continues. We would like to thank everybody for the collective effort so far as we prepare to welcome pupils and staff back to our schools."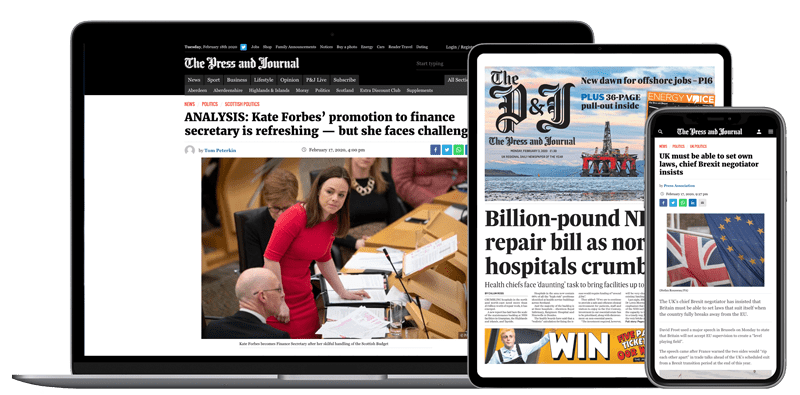 Help support quality local journalism … become a digital subscriber to The Press and Journal
For as little as £5.99 a month you can access all of our content, including Premium articles.
Subscribe