Police divers have joined the search for a missing north-east man who vanished after a night out with friends.
Ruairidh Sandison was last seen at 4.20am on Saturday, following a night out in Peterhead.
A female dog-walker found his light blue denim jacket in a play park in the coastal Gadle Braes area that morning, and identified the 24-year-old as its owner as his wallet was left in a pocket.
She contacted one of his best friends, Jordan Buchan, who visited Mr Sandison's address and raised the alarm upon realising nobody was home.
The police issued an appeal for information on Sunday morning, and searches have focussed along the shore with Coastguard crews scouring the dunes for any sign of Mr Sandison that day.
Plea for information as search for missing Peterhead man Ruairidh Sandison enters third day
Efforts to trace the missing man were stepped up with the force's marine unit being drafted in.
Rough seas at one point meant that divers had to take a break, while officers were seen conducting searches of outbuildings on streets in the area.
Police were using drones today searching across the Gadle Braes area of Peterhead.
Inspector Gareth Hannan said: "We have carried out searches of the local area since Ruairidh was reported missing and these are continuing with officers from the community policing team, operational support search officers and the dive and marine unit.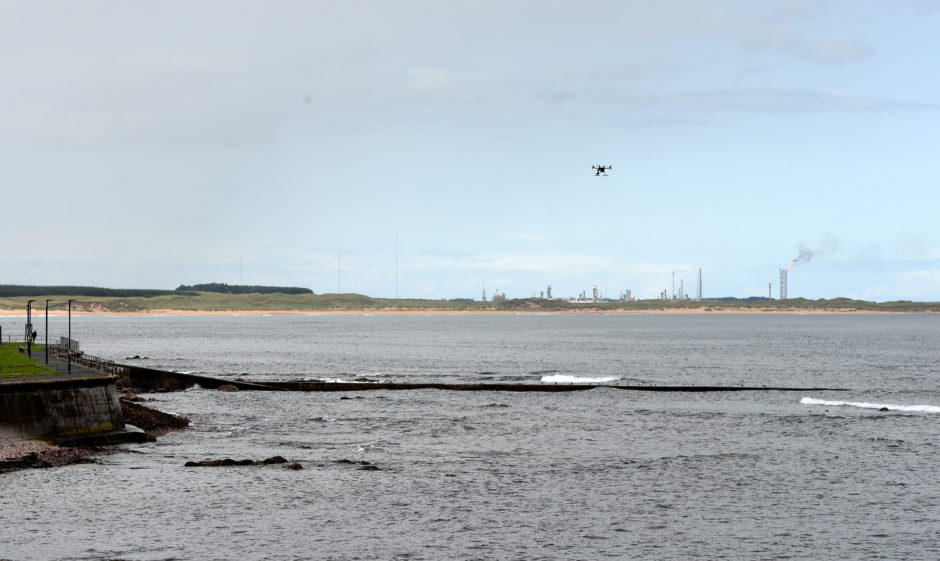 "Our searches will continue to focus on the area around Gadle Braes and we are asking the public to check any garages or outbuildings they may have in case Ruaridh has sought shelter there."
Mr Buchan and a group of others yesterday conducted their own search further along the coast of Peterhead for their missing friend.
He said: "We have drones ready to go and are thinking of using them, as long as they don't interfere with any police helicopter which might also be involved in the search at the same time.
"We have looked along the beach in Peterhead, and will keep doing whatever we can to help.
"It feels better to at least try, and we will keep brainstorming and trying to think of other leads."
Mr Buchan added: "We have had a tremendous amount of support, people have been bringing the emergency services cups of tea and a local chip shop brought down some fish suppers for them.
"The town really comes together in times like this."
Mr Sandison is 6ft tall, of slim build and has ginger hair. When last seen he was wearing a white jumper, black jeans and white trainers.
Anyone with information is asked to contact the police on 101 quoting incident 2611 of August 10.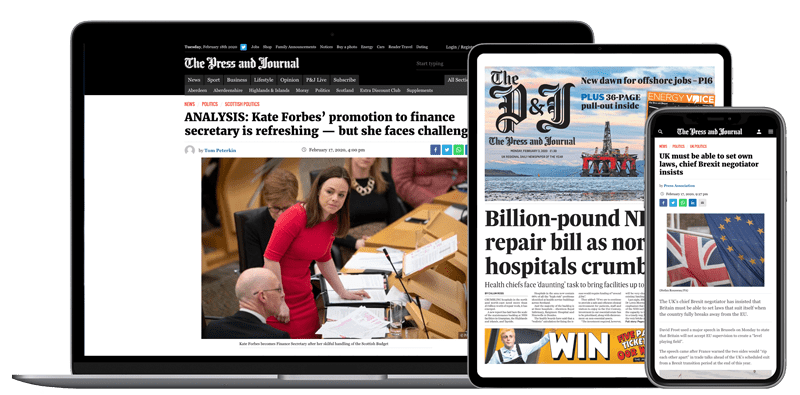 Help support quality local journalism … become a digital subscriber to The Press and Journal
For as little as £5.99 a month you can access all of our content, including Premium articles.
Subscribe