Plea for information as search for missing Peterhead man Ruairidh Sandison enters third day
Search teams were sent to scour the north-east coast yesterday amid efforts to find a missing 24-year-old man.
Ruairidh Sandison had been on a night out in the centre of Peterhead on Friday, but has not been seen since early on Saturday morning.
He was last heard from at around 4.20am that day, while he was on Gadle Braes in the Buchanhaven area of the town.
Friends say the light blue denim jacket he had been wearing was found beside a children's play park nearby, but no other clues as to his whereabouts have been discovered.
Coastguard search launched for 24-year-old missing after night out in north-east
Mr Sandison is described as being 6ft tall, slim and with ginger hair and glasses.
As well as the denim jacket, he was last seen wearing a white or light grey jumper, black jeans and white trainers.
Yesterday a Coastguard team was sent to the area to search for Mr Sandison.
Wearing hi-vis jackets and carrying bags of emergency rescue and medical supplies, team members could be seen walking along the shore and sand dunes in search of anything that might point to the 24-year-old's whereabouts.
Others were seen at Buchanhaven Harbour, off the adjoining Harbour Street.
Meanwhile a police presence could be seen on Gadle Braes, with police officers coordinating efforts with the coastguard teams.
Local officers from the Community Policing Team along with specialist resources including the police helicopter, Operation Support search officers and the Dive and Marine Unit aided the search today.
One of Mr Sandison's friends, Jordan Buchan, posted a series of photographs along with his own plea for information on Facebook.
He wrote: "Does anyone in the Buchanhaven, Gadle Braes, Roanheads areas or around the golf course have CCTV outside their house?
"If so, please check them around 4am Saturday morning to look for any trace of Ruairidh Sandison.
"Also, if anyone knows of early risers round these areas who may walk their dog or be getting up for work, please ask them if they saw anyone."
He added: "If everyone could check their sheds and gardens, that would be appreciated."
Inspector Gareth Hannan, who is leading the search effort, said: "I would ask anyone who has seen Ruairidh or a male matching his description to contact police on 101.
"I would also like to advise residents of Peterhead that there will be an increased police presence in the area as we carry out our inquiries, assisted by the Coastguard."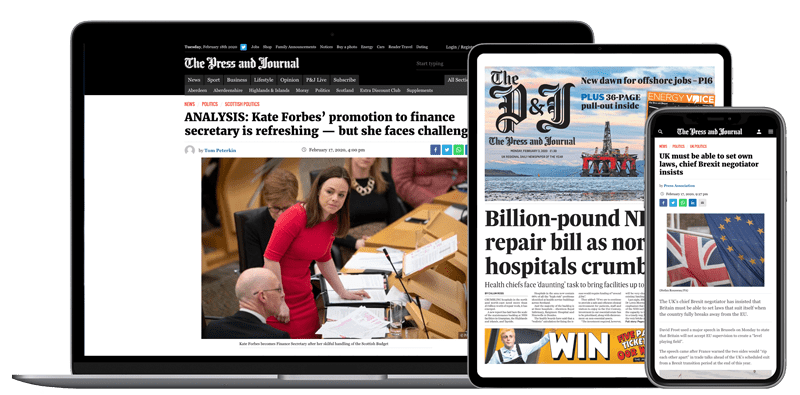 Help support quality local journalism … become a digital subscriber to The Press and Journal
For as little as £5.99 a month you can access all of our content, including Premium articles.
Subscribe