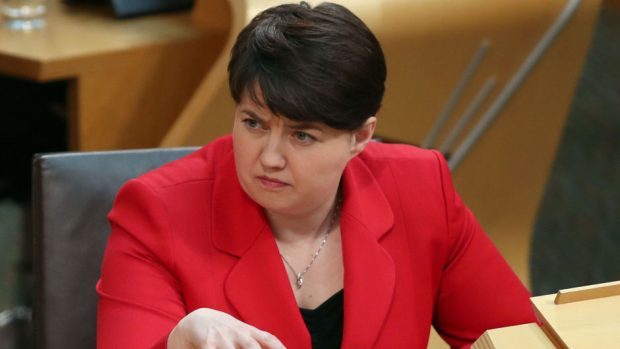 Prime Minister Theresa May has been told that getting a good deal for the fishing sector after Brexit is an "absolute red line" for the Scottish Conservatives.
Party leader Ruth Davidson has been holding talks at 10 Downing Street to make it clear that she wants fishing communities to be "reaping the benefits" from the outset.
The Scottish Tories want to ensure that the UK leaves the Common Fisheries Policy (CFP) when it quits the EU in March next year, and then takes a seat at the end of year negotiations in Brussels in December 2019 as an independent coastal state.
The party made sweeping gains in the north-east at last year's UK election and want to be seen to be delivering for fishing communities.
Last night, a senior Scottish Conservative source said: "Getting a deal for our fishermen during the implementation phase is an absolute red line for us."
North-east MSP Peter Chapman, shadow rural economy secretary at Holyrood, held private talks with UK Environment Secretary Michael Gove on the issue last weekend, while Banff and Buchan MP David Duguid has also been lobbying senior colleagues at Westminster.
Ms Davidson said: "We are entering a vital part of the Brexit negotiations.
"One of my immediate priorities over the last few weeks has been to make the case that Scotland's fishing industry has a seat at the table as soon as we leave the EU next year.
"In the last few weeks, I've spoken face to face with both the prime minister and the chancellor to set that out. They are both well aware of what Scotland's fishermen are asking for and I'm hopeful we can deliver.
"Brexit provides an opportunity to revitalise our fishing industry in Scotland.
"I want to make sure we start reaping the benefits for our coastal communities from day one and I am absolutely committed to doing all I can to achieve that."
Ms Davidson's comments were warmly welcomed last night by fishing leaders.
Bertie Armstrong, chief executive of the Scottish Fishermen's Federation, said: "We are really, really pleased that Ruth Davidson is weighing in strongly on our behalf and using the muscle that so exists in the baker's dozen of MPs here.
"It's music to our ears. This is a really big deal. We stand to gain somewhere in the order of £500million for our coastal communities."