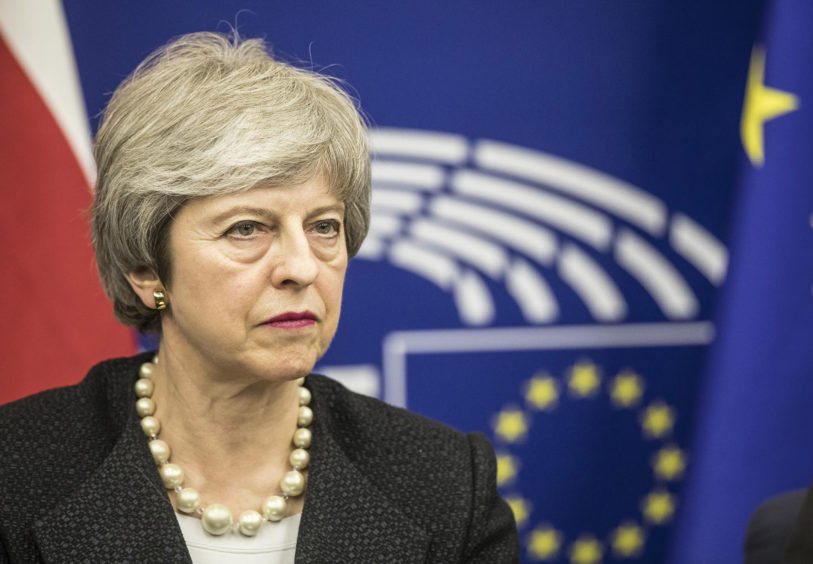 Prime Minister Theresa May has announced she will stand down on June 7.
Here is how politicians reacted to the news:
Nicola Sturgeon, SNP
1. I wish Theresa May well. She and I had profound disagreements – not least on her handling of Brexit and her disregard for Scotland's interests. However, leadership is tough – especially in these times – and she deserves thanks for her service.

— Nicola Sturgeon (@NicolaSturgeon) May 24, 2019
Ruth Davidson, Scottish Conservatives 
Statement on Theresa May's announcement of resignation. pic.twitter.com/3k7LPiQ4ax

— Ruth Davidson (@RuthDavidsonMSP) May 24, 2019
Richard Leonard, Scottish Labour
We don't just need Theresa May out, we need the Tory government evicted from Downing Street.

Labour is ready to govern and we will transform our country so it works for the many, not the few.

— Richard Leonard (@LabourRichard) May 24, 2019
Nigel Farage, Brexit Party
It is difficult not to feel for Mrs May, but politically she misjudged the mood of the country and her party. Two Tory leaders have now gone whose instincts were pro-EU. Either the party learns that lesson or it dies.

— Nigel Farage (@Nigel_Farage) May 24, 2019
Michael Gove, Conservatives
A moving speech from a Prime Minister who deserves our respect and gratitude.
Thank you @theresa_may

— Michael Gove (@michaelgove) May 24, 2019
Arlene Foster, DUP
👇👇👇 pic.twitter.com/avuVCT1GQ9

— Arlene Foster (@DUPleader) May 24, 2019
Chuka Umunna, Change UK
The big question: will May's successor govern for those who voted to Remain as well as Leave + acknowledge the parliamentary arithmetic? Or,will they repeat her errors? That will determine whether they stay in office or their govt collapses. They should put country before party.

— Chuka Umunna (@ChukaUmunna) May 24, 2019
Leo Varadkar, Irish Taoiseach, Fine Gael
Sorry to hear of resignation of PM May. We worked closely with her and her team on Brexit and the North. I want to thank her for agreeing with us to retain and strengthen the Common Travel Area so that Irish & British citizens can travel, live, work, study, access healthcare..1/2

— Leo Varadkar (@LeoVaradkar) May 24, 2019
Jeremy Corbyn, Labour
Theresa May is right to resign. She's now accepted what the country's known for months: she can't govern, and nor can her divided and disintegrating party.

Whoever becomes the new Tory leader must let the people decide our country's future, through an immediate General Election.

— Jeremy Corbyn (@jeremycorbyn) May 24, 2019
Tim Farron, Liberal Democrats
Theresa May has always frustrated me, and I've always liked her – right from when I first met her in the early 90s. She made bad calls on Brexit as she played to her party's unreasonable right, but that's for another day. Her party treated her disgracefully shame on them.

— Tim Farron (@timfarron) May 24, 2019
Nigel Dodds, DUP
Whilst we have had differences with Theresa May on Brexit I have always found the Prime Minister very courteous and pleasant to work with on a personal basis. I thank her for her public service and wish her well.

— Nigel Dodds (@NigelDoddsDUP) May 24, 2019
Murdo Fraser, Scottish Conservatives
Thank you @theresa_may for your service to our country, and for your dignified departure statement.

— Murdo Fraser (@murdo_fraser) May 24, 2019
Angus MacNeil, SNP
Turned out Brexit didn't mean Brexit.
Brexit means Resignation. #Mayexit

— Angus B MacNeil MP (@AngusMacNeilSNP) May 24, 2019
Boris Johnson, Conservatives
A very dignified statement from @theresa_may. Thank you for your stoical service to our country and the Conservative Party. It is now time to follow her urgings: to come together and deliver Brexit.

— Boris Johnson (@BorisJohnson) May 24, 2019
Danielle Rowley, Scottish Labour
Of course she's tired, of course she's emotional. She hasn't had an easy ride.

But HOW DARE she talk about inequality. HOW DARE she talk about justice for the people of Grenfell. And the cheek of her talking about unity when she has spent 2 years stoking division. Goodbye May.

— Danielle Rowley (@DaniRowley) May 24, 2019
Jacob Rees-Mogg, Conservatives
'Nothing in office became her like the leaving it' An unquestionably dutiful person left with dignity and the Conservatives must now get on and deliver Brexit.

— Jacob Rees-Mogg (@Jacob_Rees_Mogg) May 24, 2019
Jo Swinson, Liberal Democrats
Though we've often disagreed, I've never doubted the PM's deep sense of public duty, and it is clear this was an incredibly difficult decision for her. She has shown dedication and resilience in serving the country she loves, and we should thank her for that. https://t.co/t4prvV28ur

— Jo Swinson (@joswinson) May 24, 2019
Alison Thewliss, SNP
I had a young man break down in tears at surgery today due to the deliberately cruel way Theresa May's Government has treated him.

Another constituent was crying in the office cos she'll get no UC for five weeks.

I have absolutely no sympathy for the PM. #HostileEnvironment

— Alison Thewliss (@alisonthewliss) May 24, 2019
Larry the Cat
"I am announcing that I'm standing to become the next Prime Minister. If Boris Johnson is running, then people deserve a serious candidate too…" #LarryForPM #YesWeCat pic.twitter.com/6mNyw2w2Pa

— Larry the Cat (@Number10cat) May 24, 2019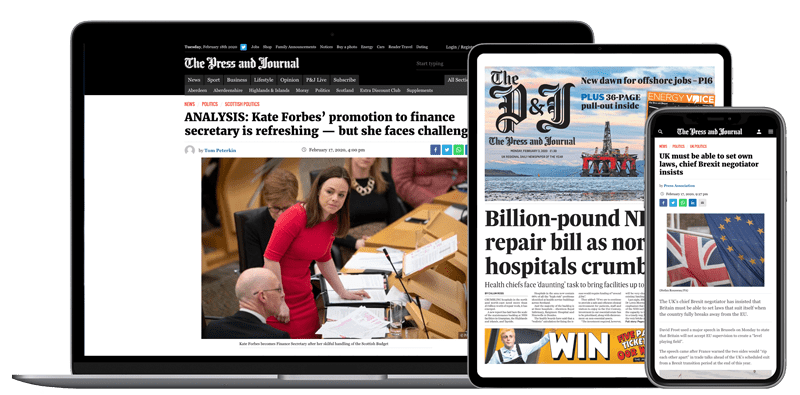 Help support quality local journalism … become a digital subscriber to The Press and Journal
For as little as £5.99 a month you can access all of our content, including Premium articles.
Subscribe