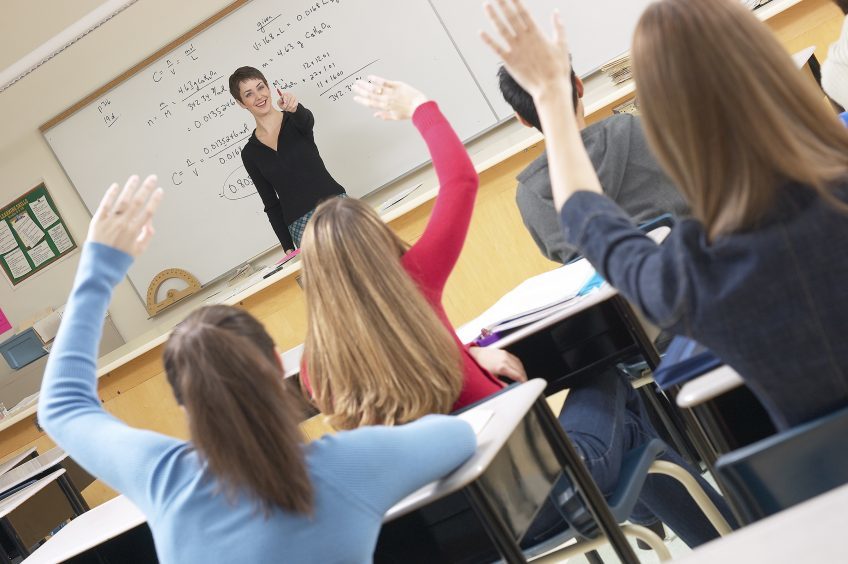 Teaching unions have warned that pupils in the north-east and Highlands will suffer unless John Swinney meets their pay demand.
Yesterday union leaders said it was of the "utmost importance" that the education secretary accepts their call for a 10% increase, given the severity of the teacher recruitment crisis in the north and north-east.
The warnings came amid growing signs that teachers will strike over the Scottish Government's failure to come up with the pay deal they want.
Seamus Searson, general secretary of the Scottish Secondary Teachers' Association (SSTA), said strike action was "very likely" after unions rejected the government's final pay offer.
Unions have asked for the 10% rise to make up for a decade of austerity. The Scottish Government offered 3% plus a restructuring of the pay scale that would see some teachers receive between 5% and 11%.
But the government's offer was overwhelmingly rejected by 97% of members of the EIS and the same percentage of SSTA members.
Mr Searson said the teacher shortages in the north and north-east would get worse if pay did not improve.
"It is very important for these areas that we get the right pay deals, because some of the schools in the north-east are well into double figures for the number of teachers missing and that just puts more pressure on everyone else" Mr Searson said.
---
---
"We have got to address that.
"We probably should be looking at a four day week for some of these schools with a large deficit of teachers.
"The north-east and the Highlands are a real pinch point and if we can't get it right there all the young people in that part of the world are going to suffer."
This summer it was revealed that teacher vacancies across the north-east had hit 140 – with a total of 85 empty posts still to be filled in Aberdeen and 55 staff needed in Aberdeenshire.
Around the same time, Highland Council said it had 36 posts to be filled – though this was an improvement on the 65 unfilled positions recorded the year before.
Larry Flanagan, general secretary of the EIS, said: "The north-east is where the most critical recruitment challenge is.
"Getting the right pay deal is of the utmost importance in these areas.
"The impact of the oil industry has meant salaries are probably the most competitive and if you are going to attract people – particularly local people – into teaching, salaries are a key issue."
A Scottish Government spokesman said: "We are pleased there will be further talks and we will engage positively with the unions and with COSLA to seek to strike a pay deal."