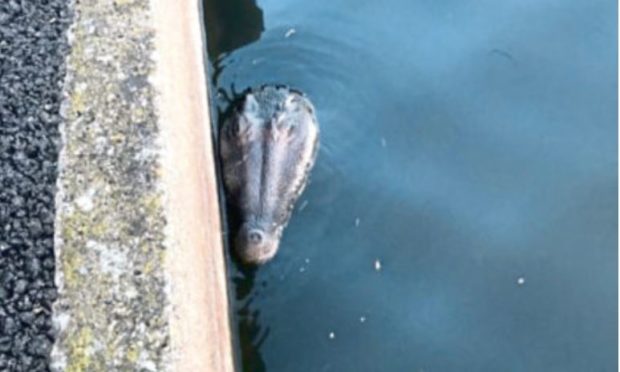 An Angus prankster fooled frightened locals after launching a crocodile head into a pond.
Luckily for all those in Arbroath – as well as animal lovers everywhere – the lifelike head was actually fake.
Findlay Stephen has revealed that, since he pulled the stunt earlier this week, it has been seen and shared widely on social media with people all over Scotland reacting to the spoof.