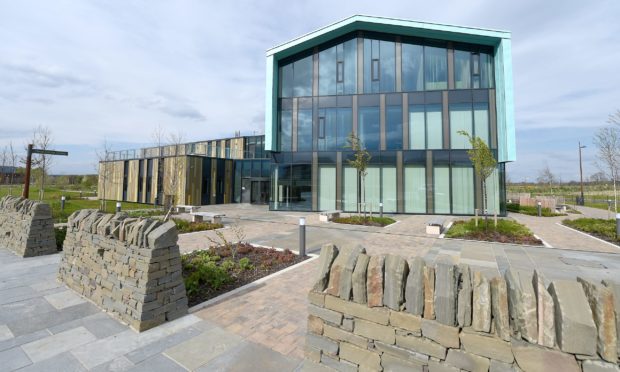 Critics have argued that further cuts to Highlands and Islands Enterprise (HIE) show the Scottish Government "only seems to care about the Central Belt".
The organisation has had its funding slashed from almost £72 million to less than £59 million in two years – a dramatic drop of almost 20%.
At the same time, the budget for South of Scotland Enterprise (SoSE) has more than doubled from £10 million to £28.1 million.
HIE supports community groups and businesses across the north with the aim of increasing the numbers of people who choose to live, work, study and invest in the region.
It also backs major projects including Space Hub Sutherland, which will be used to launch satellites and small rockets, the continued use of traditional language Gaelic and a range of science and research facilities.
HIE also owns the Cairngorm Estate, which includes its popular snowsports centre and beleaguered funicular railway which has been requiring repair since 2018.
The budget papers say the Scottish Government's rural economy spending, which covers HIE and SoSe, is vital to "support individuals, communities and businesses in some of our most rural, remote and fragile areas of Scotland."
But Highlands and Islands MSP Donald Cameron says the north of the country has been let down with this new round of cuts.
"I find it quite extraordinary that the SNP Government has decided to target HIE for cuts of this magnitude," he said.
"This is the second year in a row that HIE funding has seen a significant reduction.
"Much of the region is facing the immense challenge of depopulation and losing our young people, and HIE is the agency we look to for encouraging economic development, creating jobs and sustaining our communities.
"With local councils across the Highlands and Islands struggling to deliver basic services due to years of unfair financial settlements from the Scottish Government, the SNP has now unbelievably decided to take the axe to the one agency which might have mitigated the impact of those cuts.
"Once again, we have confirmation that Nicola Sturgeon only seems to care about the Central Belt."
South of Scotland MSP Colin Smyth described the cut to HIE's funding as a "savaging" by the Scottish Government.
He said: "It was £103 million in 2007-8 and, had it risen by inflation, it would be £130 million next year – twice the level now planned."
Mr Smyth also took a swipe at public finance minister Kate Forbes, who represents Skye, Lochaber and Badenoch, and tweeted: "Not a great budget for a Highlands MSP to deliver."