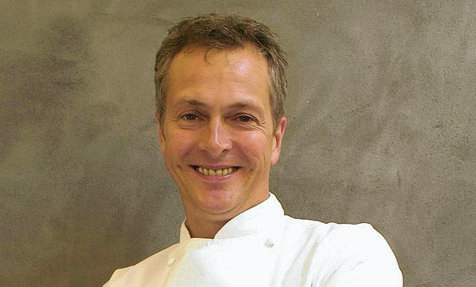 A charity that helps socially disadvantaged people through football will host host its first-ever virtual black tie gala dinner this month.
Street Soccer Scotland will host its first-ever virtual black-tie gala dinner on May 30 to ensure their work can continue.
A digital menu will be prepared by Michelin star chef Nick Nairn who will be offering cookery classes to guests in advance of the event.
David Duke, founder and chief executive of Street Soccer Scotland, said: "The gala dinner is a highlight for our players, our coaches and our supporters. It's one of the rare occasions we can take the time to thank everyone who supports us and enables us to make a real difference to the everyday lives of people in Scotland.
"Obviously the current lockdown means we can't go ahead as planned, but we don't want to disappoint and have put together an incredible line up of chefs, footballers, managers, comedians and entertainers to ensure that everyone has a great night in. It's exactly what's needed right now."
Guests include speaker Liverpool full-back and Scotland captain Andy Robertson and Bafta award-winner Gary Tank Commander, Sir Tom Hunter, and singer-songwriter Tom Grennan.
Sir Alex Ferguson will also send his support providing a special message on the night.
Mr Nairn is "delighted" to be taking part. He said: "I look forward to seeing everyone's efforts on the night and hope guests enjoy this unique evening."
The event costs £50 per household and tickets can be booked via www.streetsoccerscotland.org