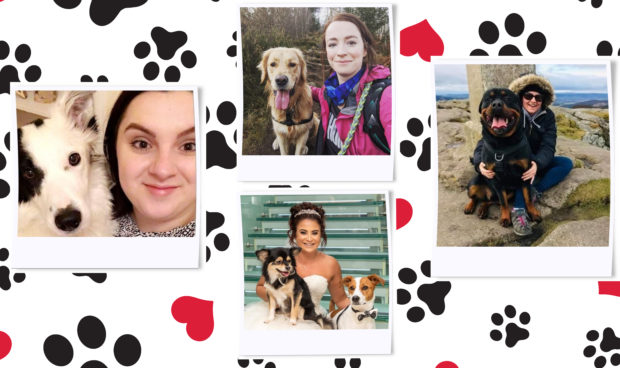 It is 9pm and I am crouched in the hallway, armed with sticky tape and cardboard.
Tiny shreds of ripped mail taunt me from the doormat, the contents forever unknown.
"No more," I mutter to myself, and set to work on the letter cage.
You would think a steel cage complete with a solid lid would be dog proof, with eager canines unable to steal the mail from within.
Our Jack Russell, however, is not like most dogs.
After a stern warning from Royal Mail concerning Alfie's behaviour, and the threat of a doggy ASBO, we took action.
A letters cage would surely solve the problem?
Alfie was not deterred and saw it merely as an obstacle.
He opted to wait directly beneath the cage, jaws drooling in anticipation, before dragging envelopes through the narrow slots.
I tape over every single gap, and reinforce the interior with cardboard.
Alfie eyeballs me from the top of the stairs, indignant that I have put a stop to his reign of destruction.
Do I still allow him to crawl underneath the duvet later that night, until he finds the perfect spot on my legs?
Absolutely, for like dog lovers across the country, I am utterly devoted.
Dog is a man's best friend, but why do we adore our pooches so much?
We spoke to dog owners across the region, alongside a mental health expert, in a bid to get to the bottom of this furry love affair.
Douglas the rottweiler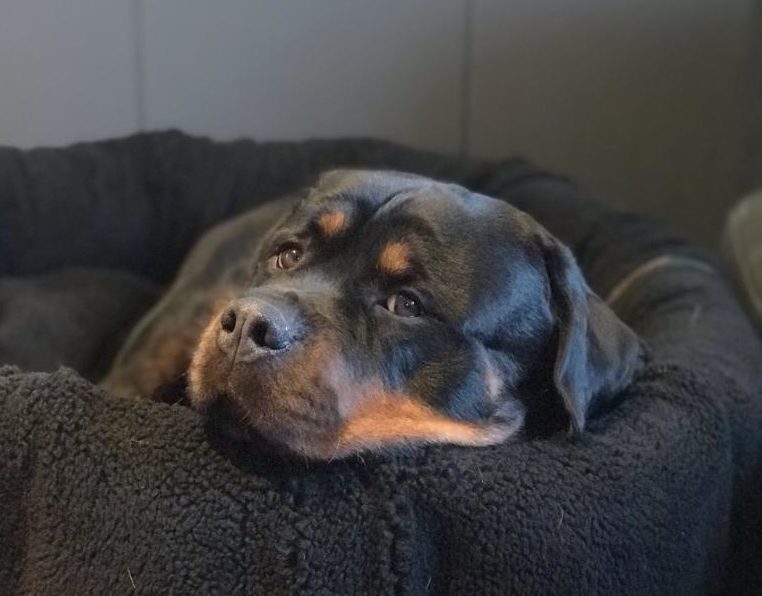 It's difficult to miss Douglas as he pads down the street, all majestic 60kg of muscle.
But while rottweilers may have a fearful reputation as fierce guard dogs, Douglas is anything but.
His owners, Angela and Bob Cooper, believe the breed is misunderstood.
Not only does Douglas have his own Facebook page, the couple have even set up a special group to unite fellow rottweiler owners across the north-east.
They joke that Douglas is the office junior in their architect business at Summerhill, Aberdeen, and he also accompanies them on surveys.
"Douglas is three-and-a-half now, he is part of our family," said Angela.
"We came across the breed because we were on a survey at a client's house, the lady had a Lab and a rotti.
"We just fell in love, how could we not?
"Rottweilers are laid back, calm, intelligent and easy to train. But you have to do lots of work because of their intelligence, and plenty of socialisation.
"Douglas is such a lovely dog to have, it's just like having a furry child."
Douglas's position as the baby of the family was usurped when Angela and Bob welcomed Miles in January.
The thought of a rottweiller and a new-born baby might strike fear, but Douglas is a natural with kids.
"He's brilliant and very gentle, he lets Miles pet him and he's always keeping an eye on him," said Angela.
"When people first see Douglas, they think wow, that's a huge dog. But then he rolls over for a tummy tickle, and does the opposite of what everyone thinks a rottweiler might do.
"He thinks he is a little puppy, he's a big gentle giant, and if we're out on a walk kids love coming over to pet him."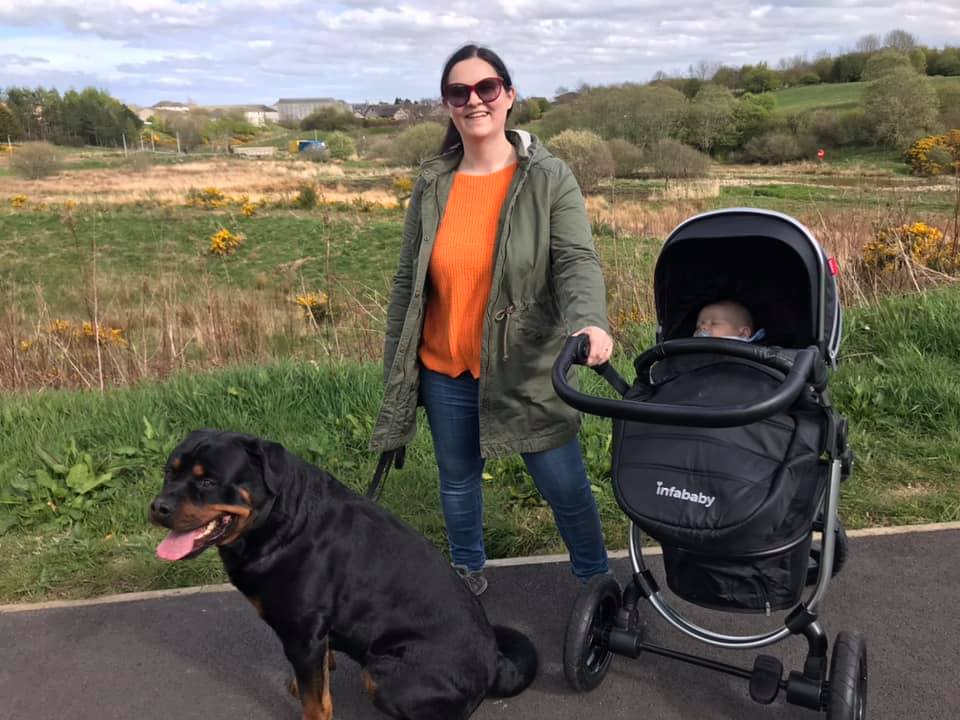 Angela and Bob founded Aberdeen Rotweillers, and have even made friends thanks to the group.
"It's not a very popular breed, so we love spotting fellow rottweillers," said Angela.
"He is a complete joy to have around the house, and such a big part of our lives."
Hamish the golden retriever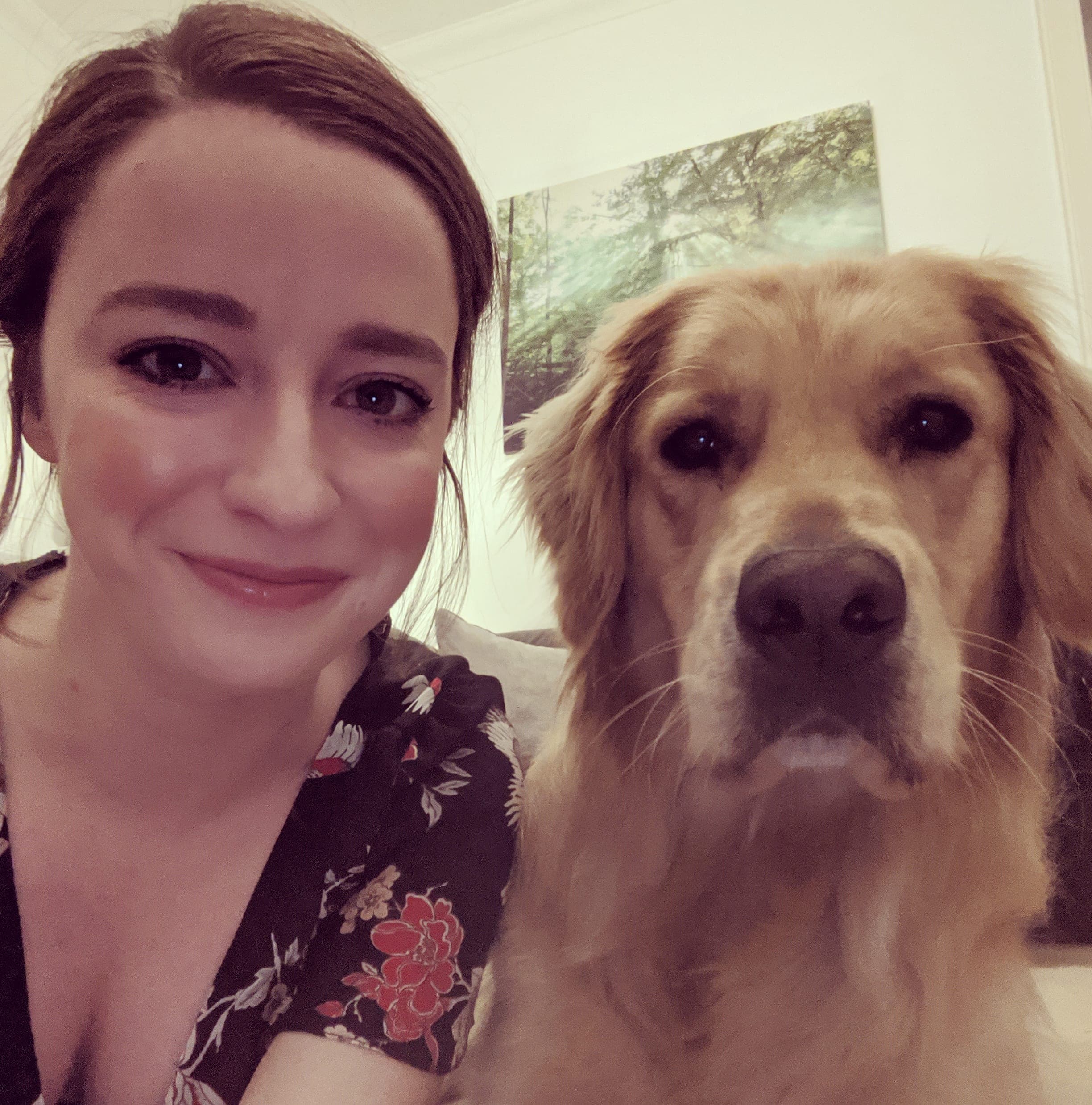 To watch Sorcha Hume with Hamish the golden retriever, is to witness a touching bond.
You'd never guess that Sorcha, who works for Cancer Research, previously had a phobia of dogs.
"I was bitten when I was little, so I was scared of dogs," she said.
"Thankfully I overcame that feeling. I've had Hamish since he was eight weeks old.
"He is my best friend and furry son, we do everything together. He's well known at all the local coffee shops, and the staff at The Dutch Mill often sneak him treats.
"If I go somewhere without him, people always ask where Hamish is."
Sorcha, who lives in Aberdeen city centre, believes Hamish has also helped her with mental health issues.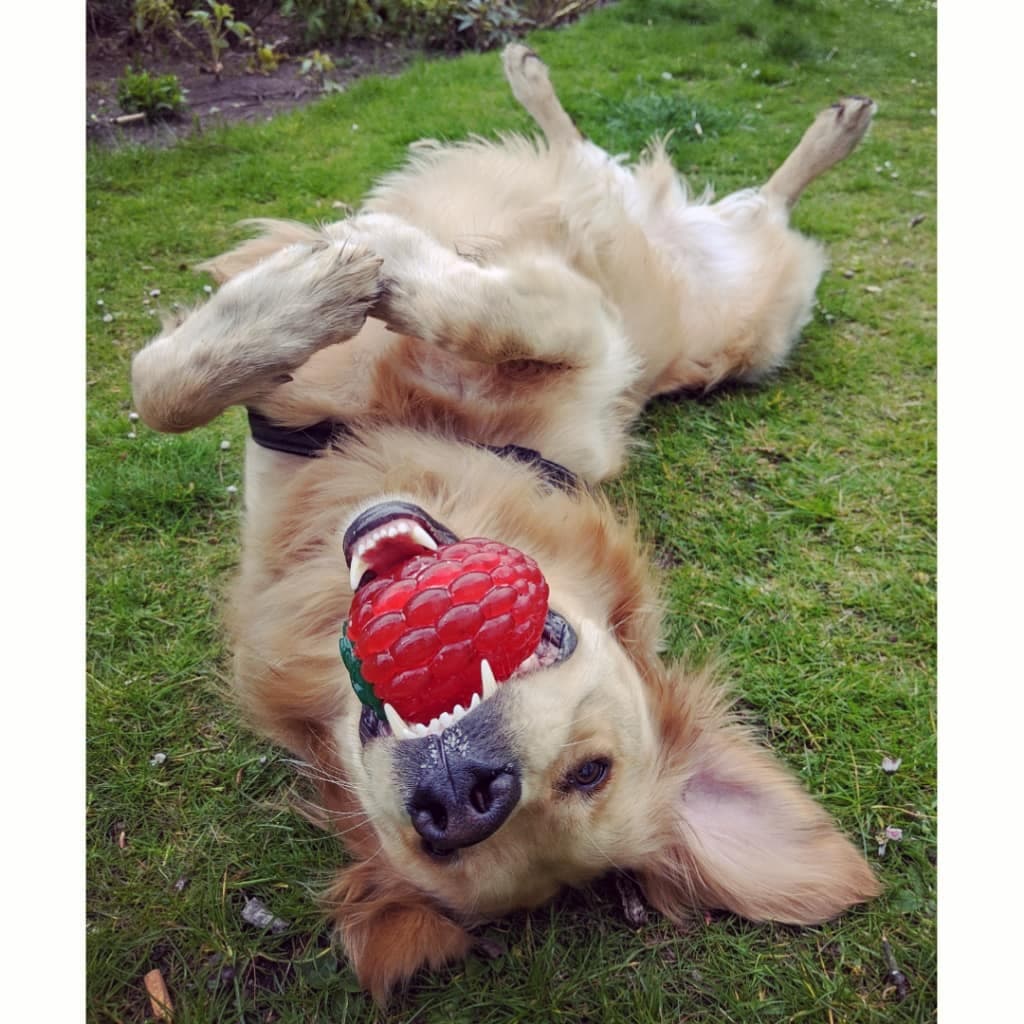 "I suffer from anxiety and depression, Hamish has been such a comfort," she said.
"Walking him can be my reason for getting up in the morning, he's happy to see me no matter what I look like or feel like.
"Just having him by my side can ease the anxiety; my form of mindfulness is walking my dog."
Scott Macpherson
Dogs can clearly have a huge impact on our mental health by reducing stress, anxiety and depression. Owning a dog can also ease loneliness and encourage exercise and playfulness.
Scott Macpherson lectures in mental-health nursing at RGU. And although he doesn't own a dog, he is a huge believer in the benefits.
"Some of the symptoms of depression include lack of self care and staying indoors," said Scott.
"When you have a dog, they can provide that sense of motivation because you need to walk them.
"Stroking a dog or even sitting next to a dog can help the owner to relax and calm their mind.
"It is a strange one which can be explained partly by distraction, but there's more to it than that. You feel a connection, like there is a bond there."
Scott believes the feedback which dogs offer encourages us to release endorphins.
"Humans are built to notice these little signs of enjoyment, whether a dog closes its eyes or gets excited," said Scott.
"That feedback releases happy endorphins, the same as when we make a baby giggle.
"Dogs can make us feel valuable and needed, they can give us a sense of purpose and achievement.
"They also offer us the opportunity to connect. I was in the park with my kids, we saw some cute dogs and stopped to talk. The opening for conversation is naturally there.
"Owners have two options when their dogs stop to check each other out. They can either drag the dog away or stand there and allow the dogs to have their moment. You naturally fill that moment with conversation.
"I think dogs also make you appreciate nature that bit more, you're paying more attention when you go out on a dog walk."
Jolly the Scottie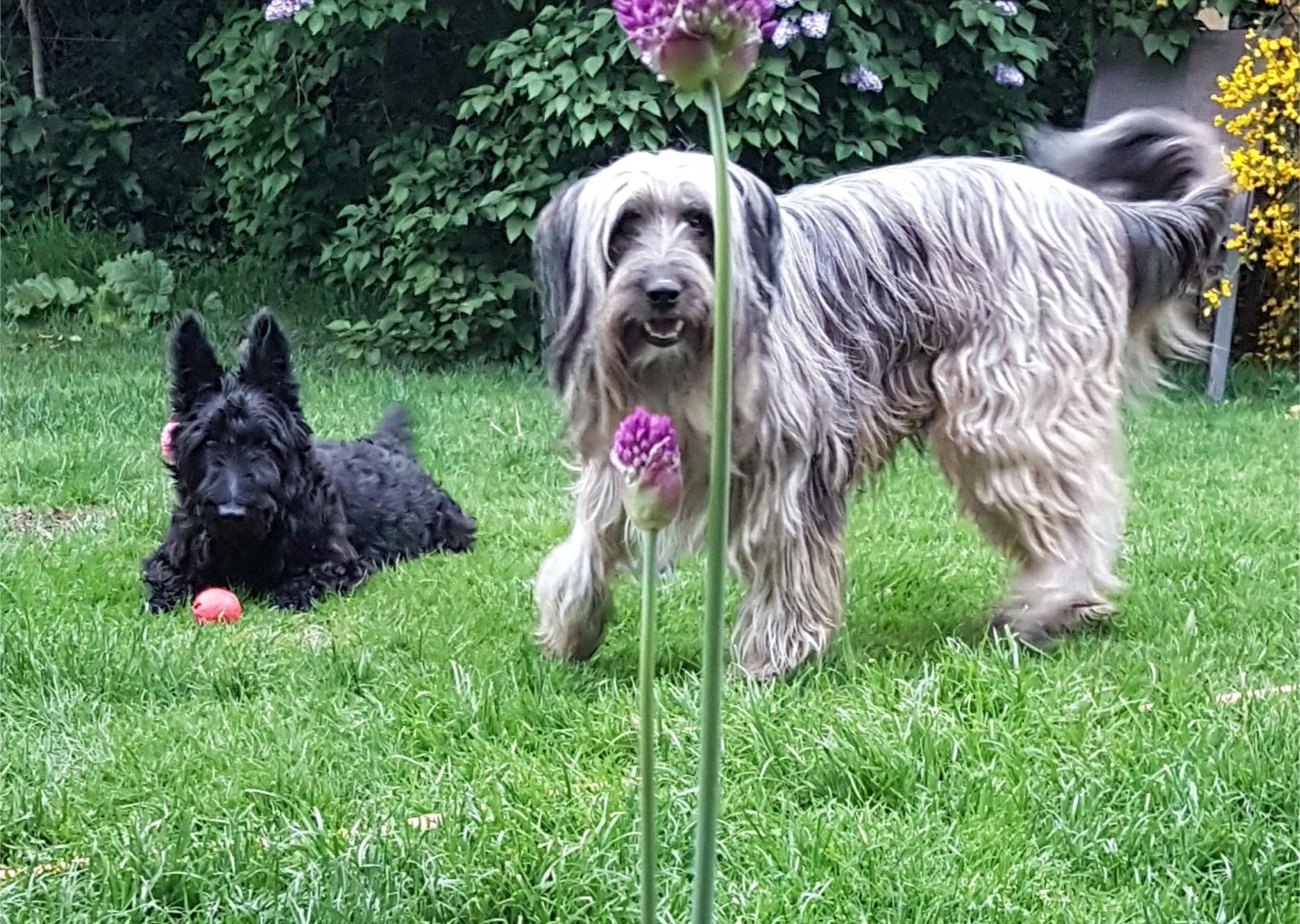 Heather Mackenzie Bell, who lives in North Kessock, also took a chance after adopting a Scottie dog – who she named Jolly.
"Four years ago we were relaxing and decided there was something missing from our lives – our children were not living nearby and we had no grandchildren so we decided we needed a dog, a rescue Scottie dog," said Heather.
"Jolly was in bootcamp for six months, that should have been a red flag.
"When my partner, David, went to Preston to collect him, Jolly went for him. David still can't forget the size of those teeth.
"On arrival home, David warned me to just stand still and wait for the dog to come to me.
"That he did, he put his paws on my knees and that was that – trust.
"He slept all night. On waking we heard footsteps on the stairs and in came Jolly – he jumped on the bed, lay between us, head on a pillow and fell asleep. Oh boy, how he smelled, but we knew that we had been accepted.
"Our second rescue came from a friend's dog rescue in southern Spain, and from first sight on the web page to arrival was just over two weeks.
"Reuben is the sweetest, friendliest dog and settled in with us from day one, despite a four-day trip overland to get to us.
"It took a couple of weeks for Jolly to accept his new playmate, but with patience they now are the best of pals and a daily joy, especially in the difficult times we are facing at the moment."
Bracken and Honey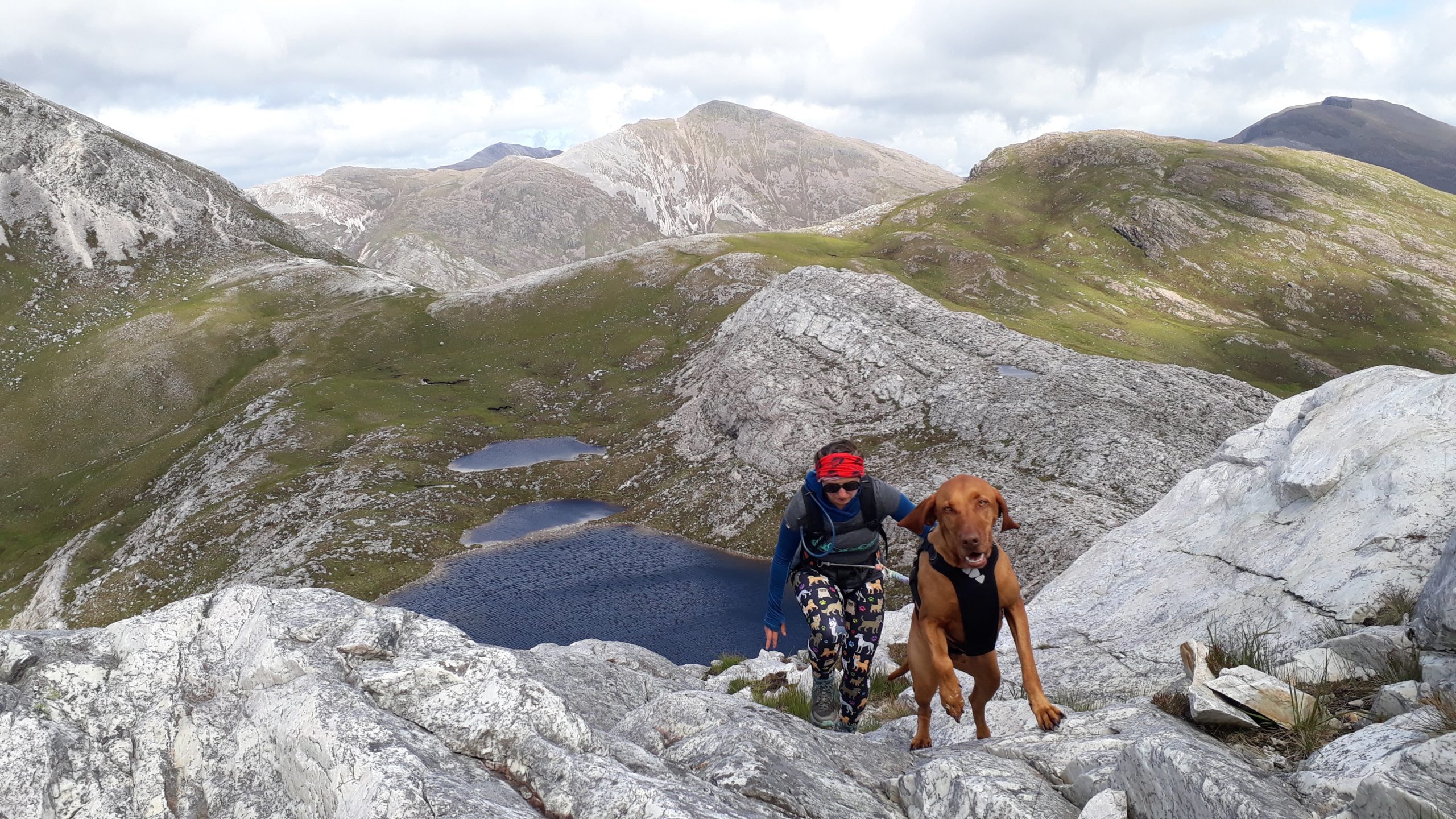 Alison Cameron says she has discovered parts of Aberdeen she had not previously visited thanks to her dogs Bracken and Honey.
Bracken is a Vizsla and Honey a Vizlsa mix.
But whereas Bracken joined the family as a puppy, Honey got a second chance after she was rescued from the streets in Cyprus.
"I had dogs growing up and I was adamant I wasn't getting another dog, because my husband had an elderly cat," said Alison, who lives in Aberdeen.
"Then my sister-in-law's dog had puppies and our cat passed away.
"We went to see the puppies but had no intention of getting one, until we had a proper conversation as to how a dog would fit in to our life.
"I broke my leg during martial arts training and had been in a wheelchair. Bracken came to live with us, he helped me learn to walk again.
"I was in a cast and on crutches by this point, he was such a big soft love and so attuned to me.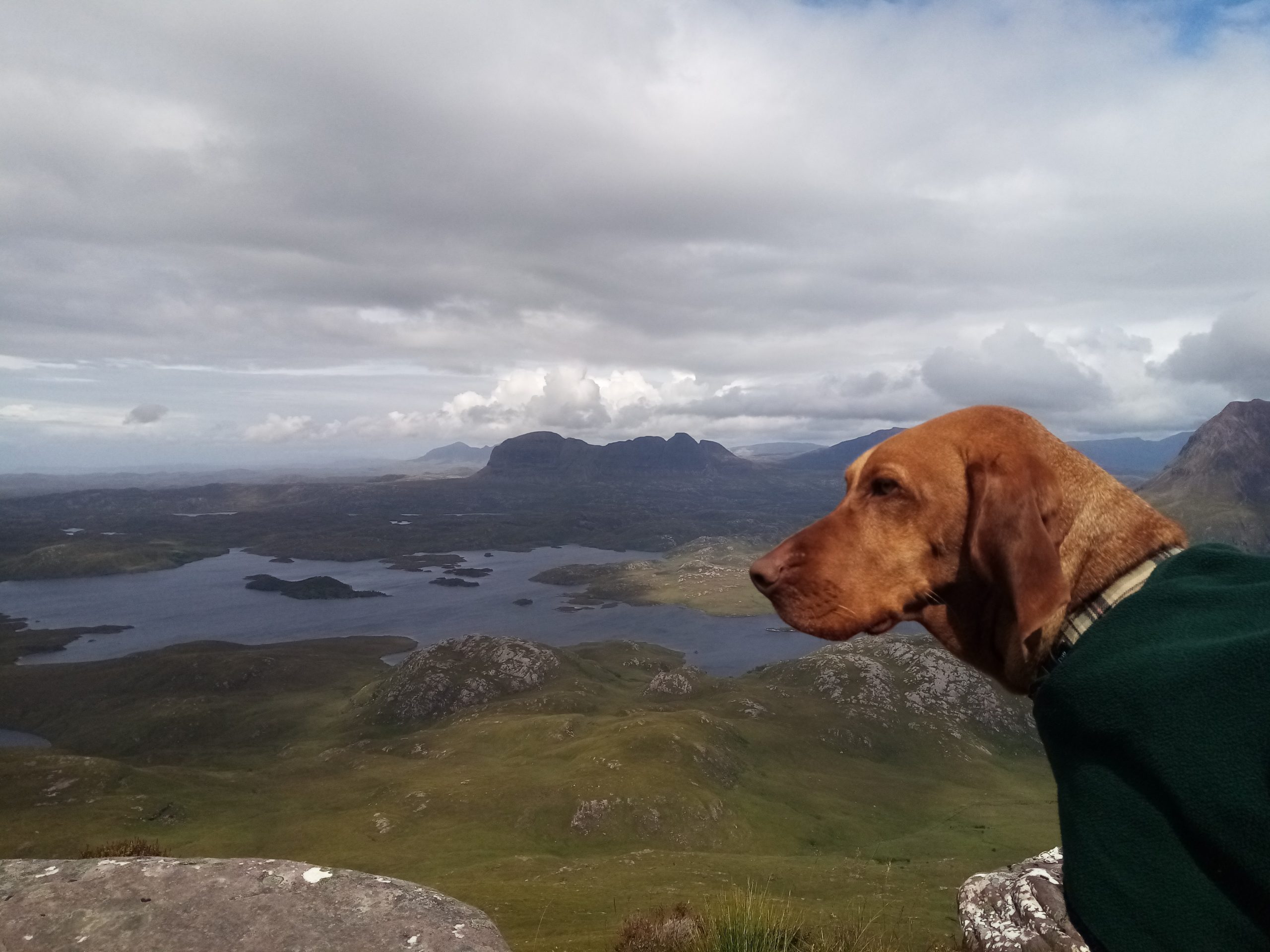 "I gradually got fit again and we started running together at canicross."
Alison then came across Honey on Facebook, who had been found as a stray in Cyprus.
"My husband took one look at Honey and said 'That's our dog'," Alison said.
"It has been a learning curve and she was nervous of men in particular.
"We're out with the dogs all the time, there's parts of Aberdeen we've never seen before thanks to going out on walks.
"And we've met so many new people, all thanks to Honey and Bracken."
Chance and Eris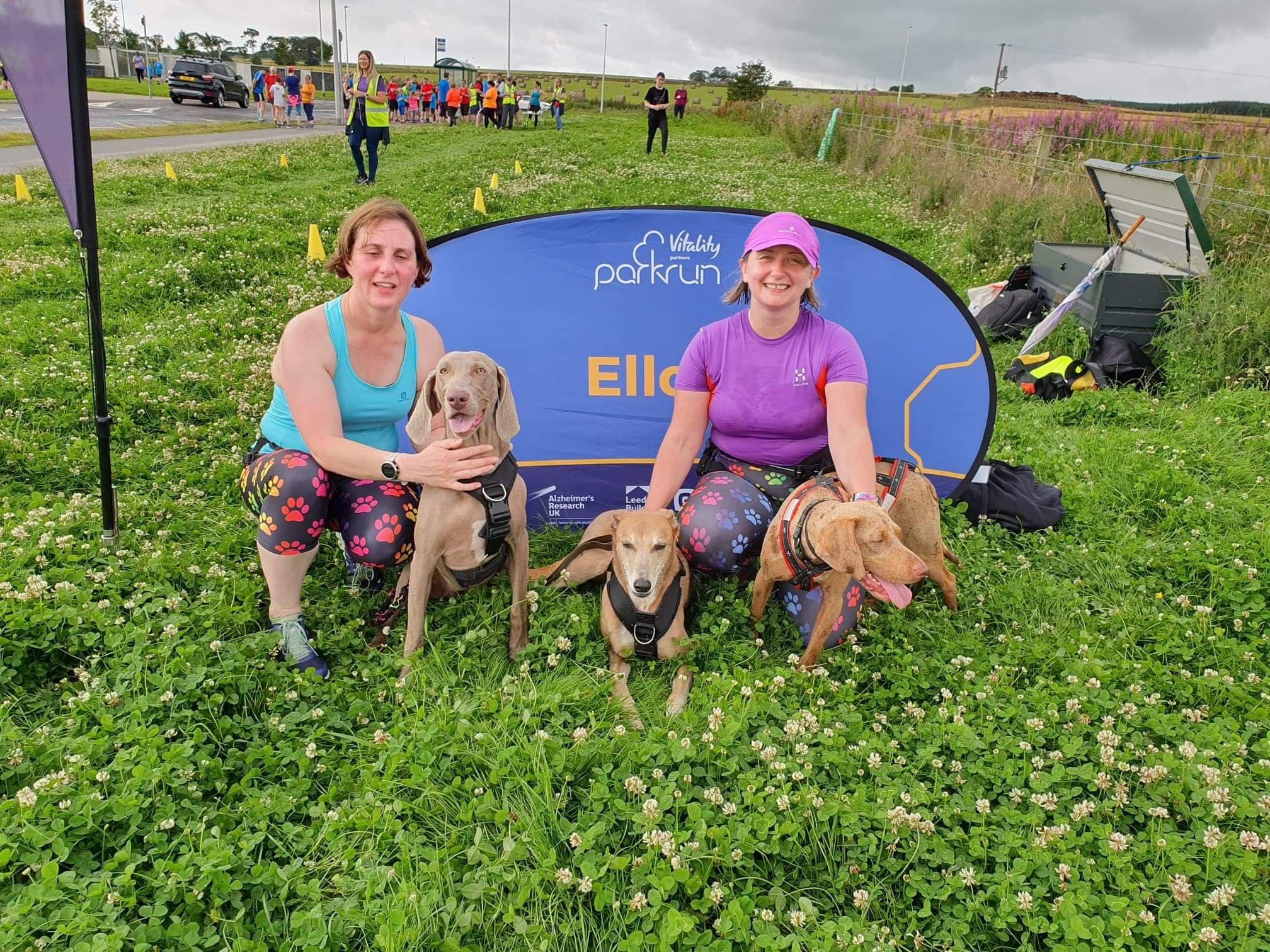 Alison became good friends with fellow dog owner Linda Watt, after the pair met at canicross, where owners are attached to their dogs via a harness and lead for running.
Linda has Chance, who is a lurcher, and Eris, who is a weimaraner.
She lives just outside Potterton with her husband, Martin, and the pair can normally be found hill-walking with their pooches. "We saw Chance at the SSPCA, he was so quiet and lost," said Linda.
"He came to live with us and it turned out that he was completely destructive.
"He was called Champ but he didn't respond to that name at all, so we renamed him Chance."
Having contacted a dog physiatrist due to Chance's behaviour, Linda decided to try running with Chance at canicross.
"Everything totally changed because we had to work together," said Linda.
"Then Chance retired because after the first mile, he wasn't interested. It was talk to the paws because the lugs ain't listening."
Eris has since taken over from Chance, and is now an enthusiastic competitor.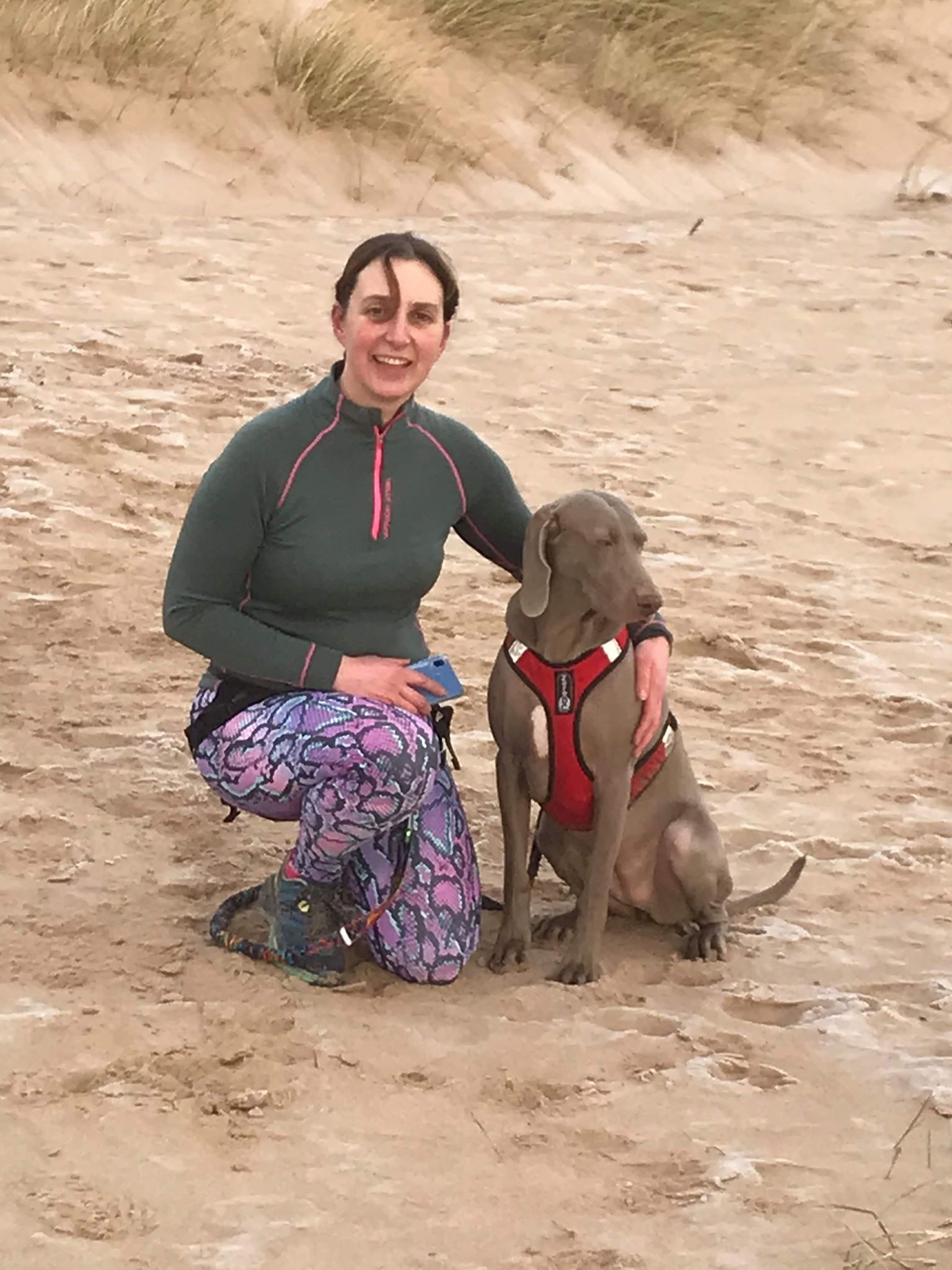 "The dogs have kept our minds occupied at such a difficult time, and we just love going places with them," said Linda.
"We wouldn't be without them for the world."
Milo and Georgie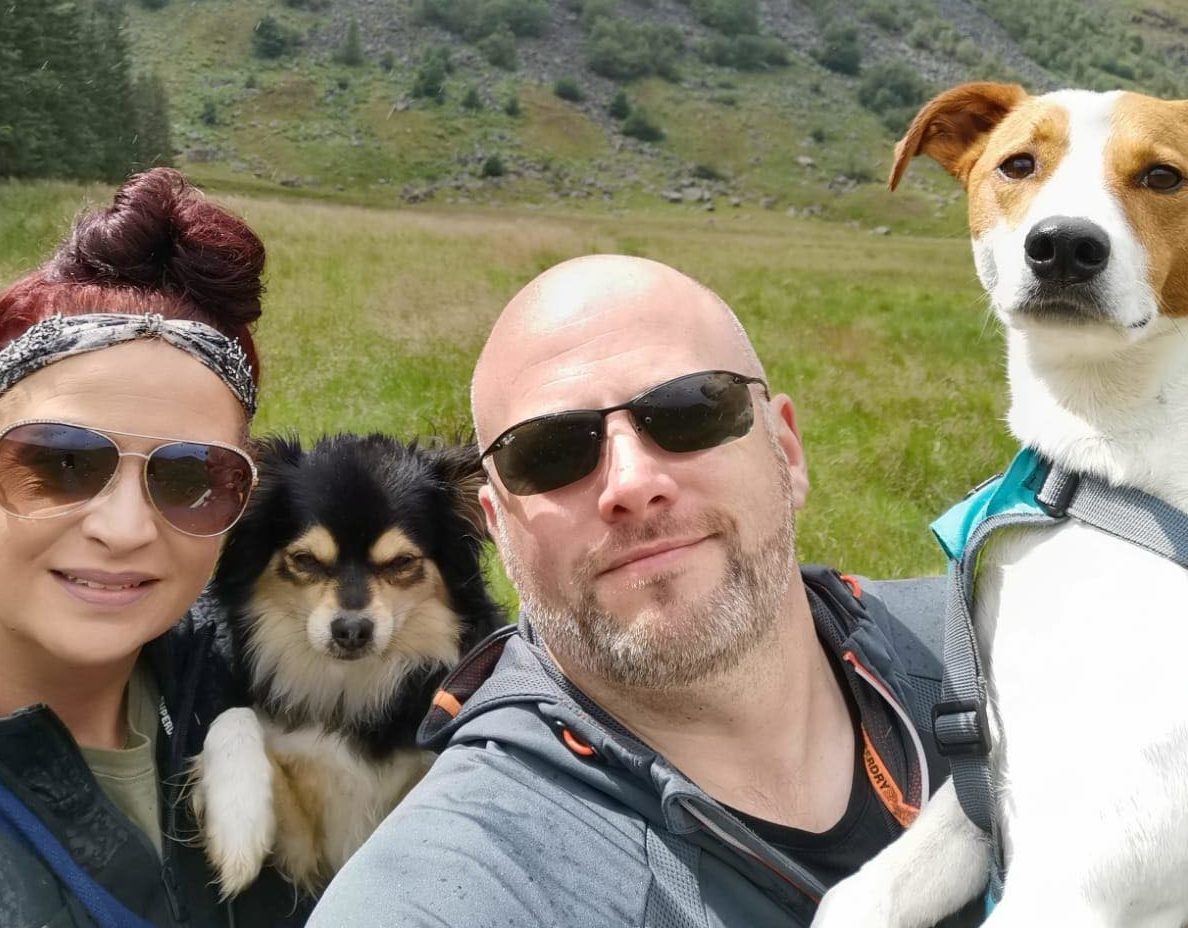 Anna Burns took her love for dogs to the next level, after Milo and Georgie were included in her wedding pictures.
Milo is a Pomeranian Chihuahua, and Georgie is a Jack Russell crossed with a Spanish hunting breed.
The pair live in Northfield, Aberdeen, with Anna and her husband, Lee.
"I met Lee on Tinder, and Milo came along with Lee for our first date," said Anna.
"He had been left to Lee by someone else, I don't think he'd have chosen a Pomeranian to run around Northfield with. It was love at first sight for me and Milo, Lee was just paying for the ice cream."
Georgie joined the family after he was rescued from a kill shelter in Spain.
"We don't know an awful lot about his background, he was adopted by someone who thought he was a Jack Russell," said Anna.
"Obviously he grew to double the size, and he ended up in foster care in Glasgow before he came to us.
"We had pictures with the dogs at our wedding. They really are our best friends, our kids.
"We take them everywhere. We have an old static caravan in Arbroath and we went most weekends prior to lockdown.
"We built them bunk beds so they had a bed each.
"Milo is so sensitive, he knows if you are poorly or sad, while Georgie just makes us laugh.
"Watching him change from a scared puppy into this confident, cheeky goofball has been wonderful, even though he did eat our sofa."
Millie the collie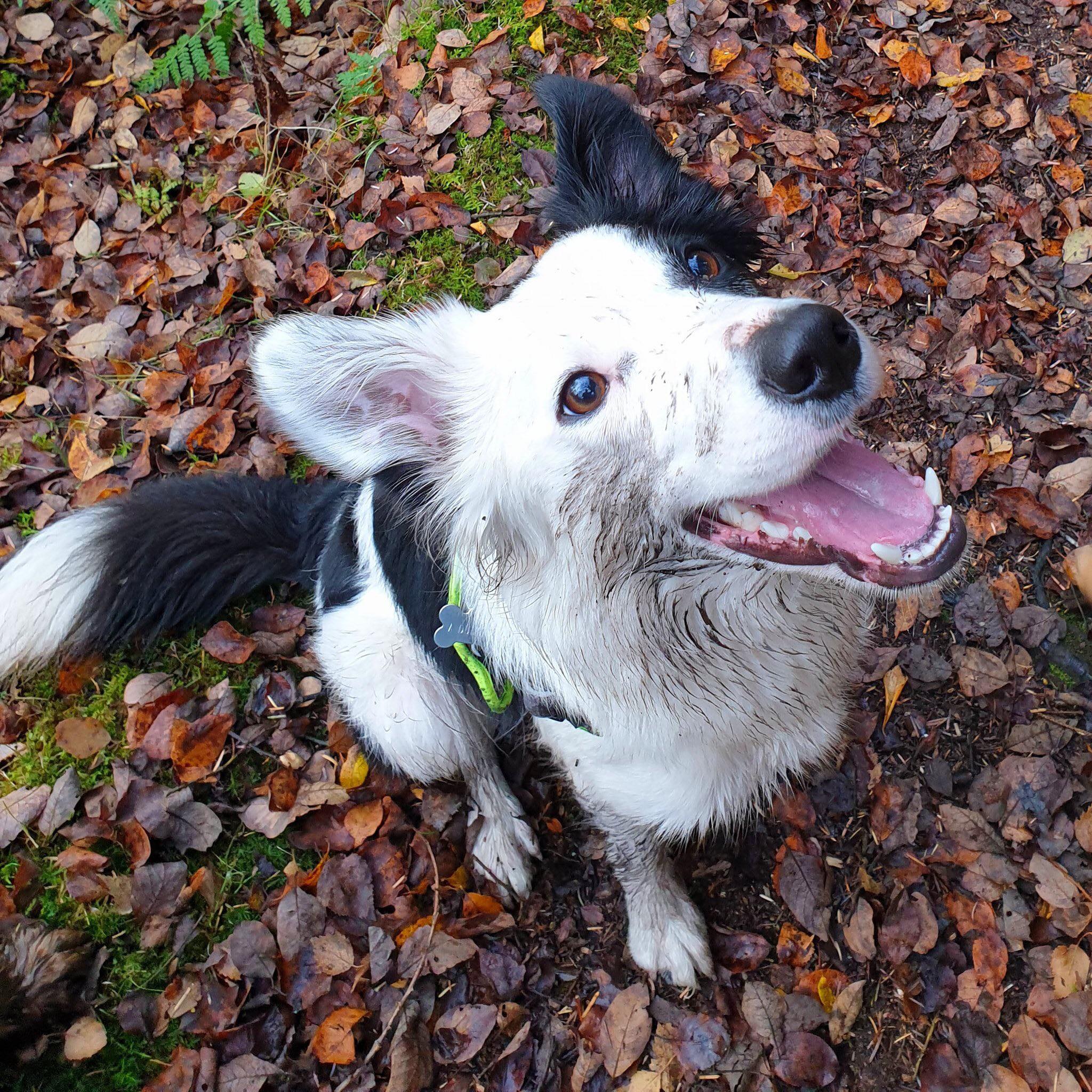 For support worker Amy Duncan, owning a dog has enabled her to give Millie the collie a second chance at life.
"Millie's previous owner worked 12-hour shifts, and Millie was in a crate during that time," said Amy, who lives in Aberdeen.
"She's so funny, a bit clumsy. She loves everyone and everything.
"She loves watching TV, and she also makes the best companion.
"She'll wait for me when I'm in the shower, and Millie is so good at reading your mood as well.
"I have no regrets, she's a huge part of my life."
Ellie and Alfie
I've often thought we don't deserve dogs with their endless good humour, love and loyalty.
Whether you have a mongrel or pedigree, terrier or staffie, it's clear that dogs go beyond being a pet.
They're a reason to smile, to walk that bit further and hold that bit tighter.
Even if the odd canine companion does eat the mail, naming no names of course.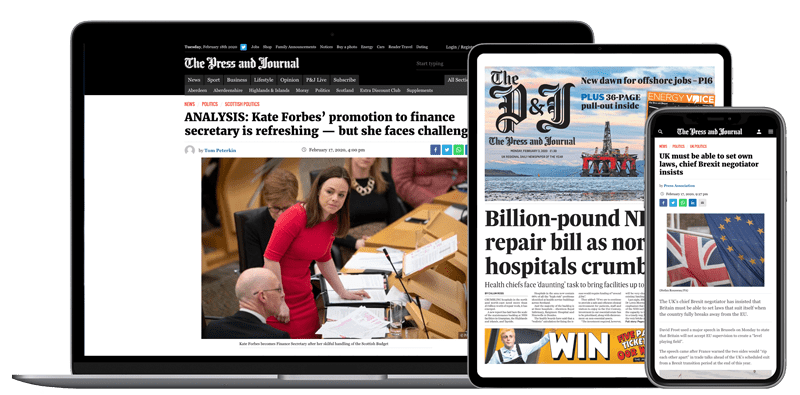 Help support quality local journalism … become a digital subscriber to The Press and Journal
For as little as £5.99 a month you can access all of our content, including Premium articles.
Subscribe