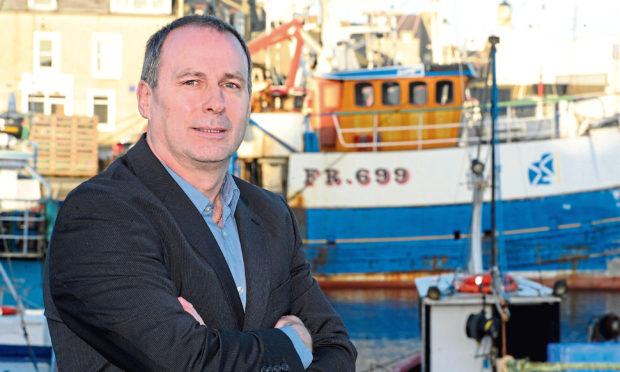 A north-east fishing chief is calling for action to be taken against Greenpeace after activists boarded a supertrawler in the North Sea.
The environmental campaigners claimed the Helen Mary vessel was fishing in the Central Fladen marine protected area (MPA), east of Orkney.
But Scottish White Fish Producers' Association (SWFPA) chief executive Mike Park expects authorities to move against activists from the Greenpeace ship Esperanza, who boarded the 380-ft vessel and hung a banner reading: "Ban supertrawlers now".
They placed fishing deterrents in the supertrawler's nets before the German-registered Helen Mary left the area.
Supertrawlers are high intensity fishing vessels, capable of catching hundreds of tonnes of fish each day using nets up to a mile long.
Greenpeace claims the intensity with which they fish negatively impacts the entire marine ecosystem, but industry bodies say pelagic fisheries concern species that do not live near to protected seabeds in the area.
The Helen Mary is owned by Parlevliet & Van der Plas, based in the Netherlands.
Greenpeace highlighted the fact the supertrawler was detailed at sea in 2019 by Marine Scotland on suspected fishery offences.
But the vessel was released the same day without penalty.
Gerard van Balsfoort, president of the Pelagic Freezer-trawler Association, of which Parlevliet & Van der Plas is a member, said: "These vessels were operating entirely legally.
"Greenpeace's campaign peddles mistruths and ignores the scientific basis for MPAs.
"After decades of collaboration with governments and the scientific community the processes pelagic fishing has in place ensure we are fishing sustainably."
Last night, his words were backed by Fraserburgh-based SWFPA chief executive, Mike Park, who told The P&J: "As law abiding seafarers, it's always a grievance to us that organisations full of anarchists can roam the seas and cause havoc wherever they go.
"That brings a threat to north-east and Scottish fishermen as well as everyone else.
"It's always a concern when organisations, such as Greenpeace, carry out activity and always seems to get away with it.
"This comes on the back of them discarding large boulders in the Dogger Bank area last month where a number of our members fish – that's outrageous behaviour and against the law.
"I would imagine the government or Coastguard should have something to say about the boarding.
"At the end of the day, whether you like big industrial vessels or not, the fact of the matter is they were operating lawfully and legally.
"There is no designated management measures in that MPA so the crew was not operating illegally."
In a statement yesterday Chris Thorne, a Greenpeace UK oceans campaigner on board Esperanza, said: "Supertrawlers have no place in our protected areas.
"What use is a protected area, when the highest intensity industrial fishing vessels are allowed to operate inside it?
"Regardless of whether a protected area protects the seabed, or marine life like porpoises which are directly threatened by supertrawlers, the operations of a supertrawler in a supposedly protected area make a mockery of the word protected."
Mr Park came back at the response, adding: "Whether you favour big commercial vessel or not, until the government brings in legislation to stop them, they have a legitimate right to pursue their activity.
"Pelagic fisheries take place off the bottom but the MPA in that area will be to protect sea bed species.
"The Helen Mary won't go near the bottom, its nets will stay mid-water.
"The problem we have with Greenpeace is any news is good news for them – they don't seem to care if they are breaking the law as long as they get media attention.
"They don't bother about who they harm in the process."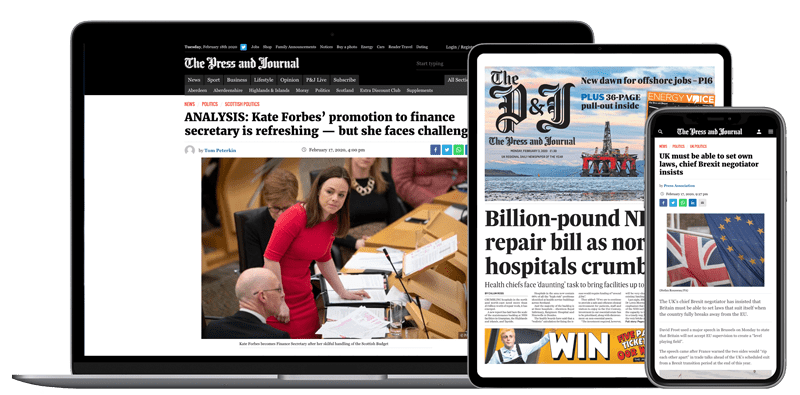 Help support quality local journalism … become a digital subscriber to The Press and Journal
For as little as £5.99 a month you can access all of our content, including Premium articles.
Subscribe