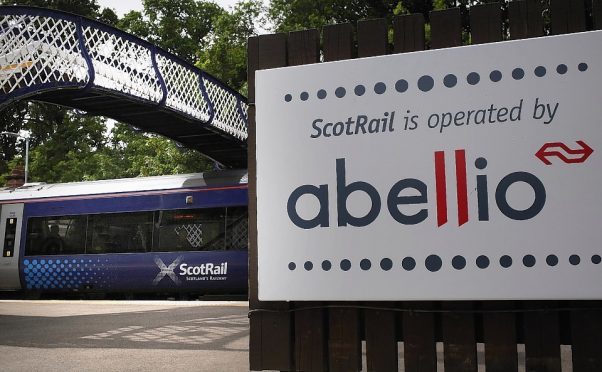 The Scottish Government has warned ScotRail it could lose its franchise after a series of crippling strikes by union members.
It emerged yesterday that operators Abellio have been told to "go back to basics" or face having their £7billion contract severed.
ScotRail services have been beset by recent problems and delays, amid an ongoing dispute between management and the RMT union.
The row is close to being resolved after the warring parties came to an agreement in the stand-off over new driverless trains.
And ScotRail has guaranteed that a conductor will be retained as a second member of staff on services.
Transport Minister Humza Yousaf welcomed the agreement – but it has been claimed the solution could now cost taxpayers millions, because the new trains will have to be redesigned.
Scottish Labour transport spokesman Neil Bibby said: "There are now legitimate concerns of a further cost to the taxpayer as a result of the chaos under this SNP government.
"Door panels will have to be added to the design of the new trains, enabling conductors to operate the doors, at an estimated cost of several million pounds."
Almost 30% of trains arriving in Aberdeen were late during the course of the year, while more than 40% were delayed on the journey to Inverness.
Operators Abellio admitted the industrial action had resulted in a "challenging" period, but said they expected services would now return to normal.
Reacting to reports the Scottish Government might scrap Abellio's franchise, Mr Bibby added: "What a turnaround from the SNP.
"When the contract was signed, the SNP hailed the Abellio deal as both world leading and cost-effective.
"Instead, it has faced one problem after another, with some passengers overpaying for late running overcrowded trains, whilst the rest simply face cancellations.
"Scottish Labour backs a publicly-owned people's ScotRail which would be more accountable to the Scottish public – an option the SNP dismissed during the tendering process."
A Scottish Government spokesman admitted Abellio's performance had "not been to the standard we expect" and said there was a "break option" in the contract.
But he said there were "currently no plans" to halt the contract.
Mr Yousaf added: "I welcome this agreement between Scotrail and the RMT Executive Committee, subject to approval by members.
"I am pleased that we are finally starting to see what looks like an end to the industrial action that has affected our railways this summer and I would like to thank passengers for their forbearance."