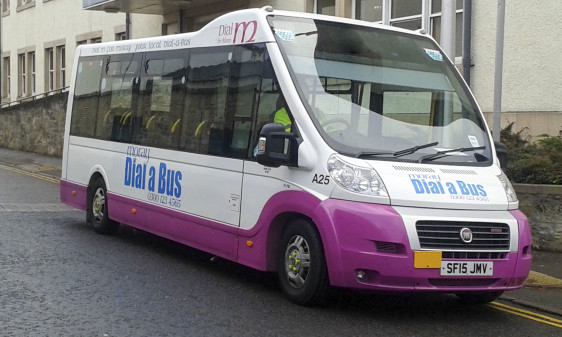 Moray Council has warned that it can not roll out publicly-funded buses across the region – despite its only current service running a profit.
The authority began running a route from Elgin to Kingston last year after Stagecoach pulled out.
Figures have revealed that during its first year in operation the service netted a profit of nearly £22,000.
The revelation has sparked calls for investigations to determine if other towns or villages could be added to the network.
Buckie councillor Sonya Warren hailed the "successful business model" for the Kingston route and asked whether connections between the port and Keith and in the South Lesmurdie area of Elgin could be run.
However, the council's transport manager, Nicola Moss, warned there were "limitations" to what could be done.
She said: "We have buses and drivers for Kingston because we operate an amount of school transport and transport for social care reasons.
"We've been using that to meet the social need in the form of public transport, which is why we've been able to do it affordably.
"We're at the limit for how we can stretch our resources – to bring in additional buses dedicated to this changes the business case."
Mrs Moss added that Scottish Government guidance expected to be announced could encourage councils to be more "flexible" at meeting local transport needs.
Council leader George Alexander said the Kingston service had been a "great success" but explained that it was "dangerous" to suggest it could be used elsewhere in Moray but highlighted that other resources could help.
He added: "I think there is great scope for the dial-a-bus service to operate more widely."
The council currently runs five return journeys from Monday to Friday between Elgin and Kingston while a community-run service operates on Saturdays.
This week the authority's economic development and infrastructure committee renewed the service for another year.
Committee chairman John Cowe revealed the existing council service was making a "real difference" to people in Kingston, Garmouth and Urquhart.
He said: "Without this service, more than 1,000 customers each month would have to find their own method of transport to Elgin.
"They'd have to rely on getting a lift from family or friends or face the expense of a taxi.
"We're committing to providing this service, which we'll review yearly, to reduce social isolation and ensure residents retain their independence."