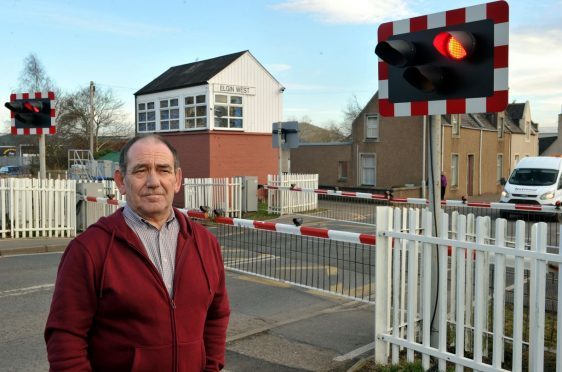 There will be no trains between Inverness and Keith for 10 days from today as major rail work begins.
The line will be closed as engineers get to work on the Aberdeen-Inverness Improvement Project, in which platforms will be extended, new crossing barriers and CCTV installed and almost three kilometres of new track laid.
Concerns have already been raised about traffic disruption in Moray by Elgin Community Council chairman Alistair Kennedy, who described it as a "big test" for the system.
During the closure of the line, engineers will complete 1.5km of new track in Forres, finish the new Forres station and link road, complete 1.2km of new track in Elgin and extend the platforms at Elgin station.
They will also upgrade the Elgin level crossing to a full-barrier with CCTV, remove redundant signal boxes at Elgin and Forres and upgrade signalling systems between Elgin and Inverness. Replacement bus services will operate between Inverness and Keith from tomorrow until start of service on October 17, to help minimise disruption for passengers while work goes on.
Matthew Spence, delivery director for Network Rail Infrastructure Projects in Scotland, said: "The Aberdeen-Inverness Improvement project will transform train travel between the two cities and the work we are undertaking over the next 10 days is vital to the project.
"Our engineers will be working around-the-clock to complete this complex programme as quickly as possible. We understand the inconvenience these works will cause and we are working hard to keep disruption to a minimum."
The Aberdeen-Inverness Improvement Project is a Scottish Government-funded scheme to improve journey times and increase capacity on the route between the two cities.
The project will provide a daytime hourly commuter service between Inverness and Elgin by December 2018 and a half-hourly service between Aberdeen and Inverurie by the end of 2019. It will also increase end-to-end services to an hourly frequency in the longer term.