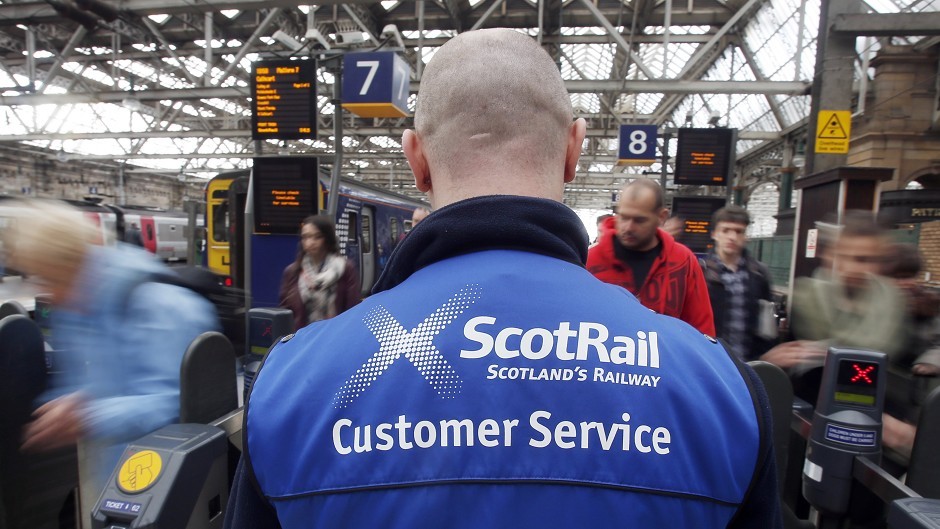 A fully dedicated trolley service is being put back on track on the Far North Line between Inverness and Caithness, ScotRail bosses confirmed yesterday.
Nearly a fifth of all train journeys on the route in 2017 did not offer a food and drink service to passengers because of staffing problems.
But a massive recruitment drive launched by the ScotRail Alliance, after the problem was highlighted by the Press and Journal, has resulted in the service being fully manned.
The move has been welcomed by politicians across the north.
Councillor Allan Henderson, chairman of Highlands and Islands Transport Partnership (HiTrans), which was yesterday hosting a conference on rail services in the north, said: "This is good news for passengers on this route. They have endured long travel times without any food and drink."
Alex Hynes, ScotRail Alliance managing director, confirmed they will now offer food and drink to all customers travelling on the main Inverness-Wick/Thurso service, describing the move as "a major boost".
Addressing the HiTrans conference in Inverness, he also revealed that the number of trains running on time in the north of Scotland had improved significantly in recent years.
Almost 86 per cent of trains between Inverness and Thurso/Wick arrived within the target time over the past twelve months.
The number of customer journeys also increased by 7% between 2016 and 2017.
Mr Hynes said: "It's great news that we have fully restored our food and drink service for customers travelling from Inverness to Wick and Thurso.
"This will make what is already a great journey in a beautiful part of the world even better.
"We have made a significant investment in our Inverness to Wick and Thurso service, which has resulted in more trains running on time, refurbished trains, and now a fully restored food and drink offer for customers.
"It's all part of our plan to build the best railway Scotland has ever had."
Highlands and Islands Green MSP John Finnie was delighted the service had now been improved, but said passengers had always expected to be served food and drink on the long-haul journey.
Friends of the Far North Line vice-president and Caithness, Sutherland and Ross MSP, Gail Ross, who is from Wick, also welcomed the news.
She said: "This is the correct decision. Passengers on the far north line pay the same as any other passengers on any other routes and deserve the same service."
Commuters have their say
Earlier this month, the Press and Journal toook to the rails to highlight the often-missing Far North trolley service.
Intrepid reporter Michelle Henderson boarded an afternoon train, Caithness-bound, to find out what passengers had to say.
She discovered it was regarded as unwise to get on the service in either direction without your own supplies, unless you wanted to risk three and a half hours without a cup of tea or a sandwich.
Michael Macleod, 55, an off-shore worker, described the situation as being "pretty poor."
Abbi King a 22 year old student from Orkney added: "I travel on the train every couple of months to go between home and university and I have only seen the trolley once."