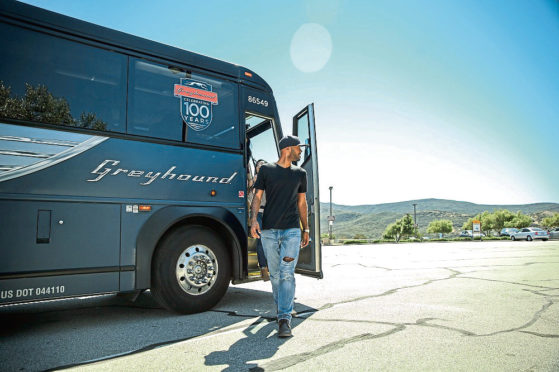 Nearly £300 million was wiped off the value of FirstGroup yesterday after the Aberdeen-based transport giant posted half-year figures showing a plunge deeper into the red.
The company's shares plummeted more than 20% at one point, before regaining a little lost ground to end the day 18.5% lower at 105.4p.
Investors baulked at statutory pre-tax losses of £187.1 million for the six months to September 30, compared with a trading shortfall of £4.6m a year earlier.
The share price slump came despite FirstGroup highlighting a 2.1% increase in adjusted operating profits to £97.7m, from £92.4m previously, and a near 7% jump in revenue to just over £3.5 billion.
Stripping out the impact of a strengthening of the US dollar, revenue was up by 4.1%.
FirstGroup ended the day with a market value of about £1.28bn, down from £1.57bn on Wednesday.
The firm, which runs buses and trains throughout the UK, as well as bus and intercity coach services in North America, insisted it was trading in line with expectations outlined at the start of the financial year.
The group's wider losses reflected a £124.4m writedown for its iconic Greyhound business and other one-off hits, including restructuring costs of £15.4m.
FirstGroup is trying to sell Greyhound, which in recent years has faced intense competition from low-cost airlines.
The sale process is now "well advanced", the firm said yesterday, adding: "We are engaged in ongoing discussions with bidders."
Like-for-like revenue from First Bus operations in the UK grew by 1.6%, and the group said "network optimisation and other efficiencies" in the second half would deliver improved profit margins for the full year.
First Rail like-for-like passenger revenue was up by 4.9%.
Net debt soared to more than £2bn, from just over £1bn, though FirstGroup said this was mainly due to a £1.1bn-plus adjustment for new financial reporting standards.