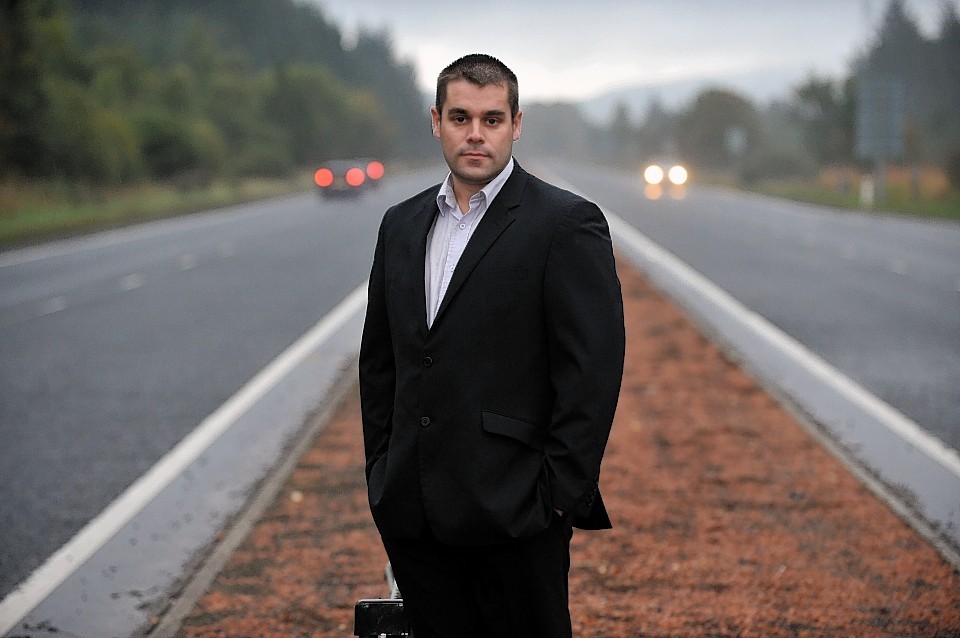 The Scottish Government is coming under increased pressure to make sure average speed cameras on the A9 do not harm the Highland economy.
The £2.5million devices have already been installed and could become fully operational in October.
Roadside measuring has shown that drivers are already slowing down before the cameras have even been turned on.
Some motorists are reporting it is taking an extra hour to travel between Inverness and the central belt, prompting concerns about lost productivity and fewer tourists.
However, Transport Scotland insists the scheme will actually boost the economy by reducing the number of days lost due to accidents and road closures.
Mike Burns, co-founder of the A9 Average Speed Cameras Are Not The Answer group accused Transport Scotland of failing to consider the economic impact of the scheme.
"The campaign has been consistent and clear in the impact on the Highland economy and the inconvenient truth for the SNP is their total arrogance in failing to acknowledged the significant damage to the Highland economy is now having a very real effect," he said.
Stewart Nicol, chief executive of Inverness Chamber of Commerce, said: "We continue to have concerns about road safety and the negative effects on competitiveness if there is any increase in journey times.
"We are saying that a full evidence-based approach is essential."
A Transport Scotland spokeswoman said: "Safety cameras and the measures that we are introducing alongside them, such as the 50 mph HGV pilot, will improve the safety and reliability of the A9 and this will be of benefit to business.
"The pilot will introduce a level playing field for businesses which we expect will also benefit from less disruption caused by fatal and serious accidents.
"The A9 was closed for more 540 hours last year, that's the equivalent of over 22 days lost to the economy."