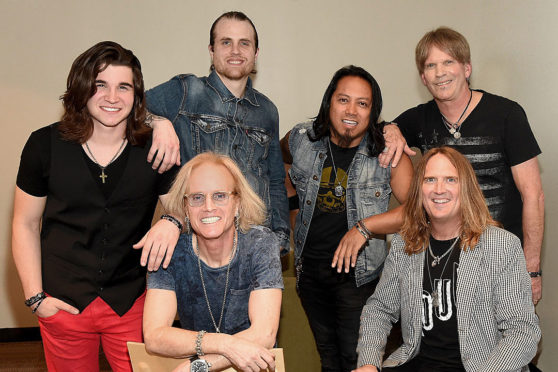 The musician who created a song widely regarded as among the greatest rock anthems ever recorded has died at 64.
Stephan Ellis' bass riffs in Survivor's Eye of the Tiger helped propel the band into the limelight in 1982, when it was used as the theme song for blockbuster Rocky III.
The bass guitarist joined the band for band three years after it was founded in 1981.
And while the group has had a very rocky line-up, with scores of members joining and leaving through the years, Mr Ellis remained one of its constants throughout the lifespan.
While he left Survivor in 1987, he rejoined for three years in 1996.
There were no hard feelings, and he was spotted filling in on bass during a performance in 2005 as well.
Last night the band's guitarist, Frankie Sullivan, paid tribute.
Speaking on behalf of the group, which still tours regularly, he said: "We are devastated to hear that Stephan Ellis has passed away.
"Steph was the guy who was only interested in the music.
"He absolutely had a special charm with the fans and within the band."
Mr Sullivan recalled one of his favourite memories with Mr Ellis, which happened on the day they recorded Keep It Right Here for their sixth album, When Seconds Count.
He said: "The bass part and lines in the intro just folded into the mix and it was the bass part that inspired me to reach higher on my guitar.
"We cut our tracks together, live in the studio.
"Steph's runs on the neck of that blue bass are as memorable as the song itself."
And he added: "The guitar player/bass player vibe has been around for a long time and Stephan and I had our thing as well.
"We fed off each other a lot and I think it was simply his calm ways that not only presented him to me in the beginning, it was also Steph's calm ways that often helped most."