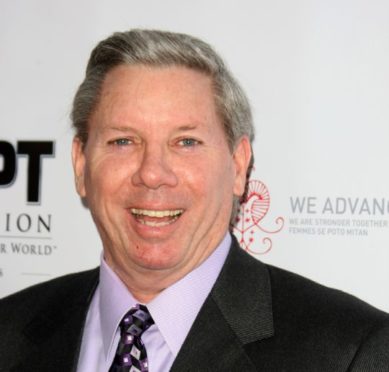 Mike Sexton will be remembered as the voice behind, and a winner of, the World Poker Tour.
The game commentator and founder of online poker company Partypoker died on Sunday, aged 72, just one week after publicly sharing his battle with prostate cancer.
The Ohio State University graduate took up the game during his student days and served with the US Army as a paratrooper in 1970 before going on to become one of the game's greats.
His death was announced by his fellow Poker Hall of Fame member Linda Johnson on Sunday.
She said: "Mike Sexton passed away peacefully at home earlier today surrounded by family members.
"He appreciated all the wonderful comments and farewells from poker players all over the world."
As a player, Mr Sexton won almost $7 million since making his debut in the 1980s.
Mr Sexton served as a World Poker Tour commentator since its first season in 2002, and would become known as the "ambassador of poker".
After nearly 15 years of commentating, Sexton won his own World Poker Tour title in Montreal at his fourth career tour final table in 2016.
In 2017 he was named a recipient of the World Poker Tour Honours, the organisation's highest distinction, in celebration of his contributions to the World Poker Tour and the poker community as a whole.
Mr Sexton coached Little League baseball and  was known to skip poker tournaments if they interfered with his baseball schedule.
He was inducted into the Poker Hall of Fame in 2008. That same year, he had a son, Ty, aged 61.
Adam Pliska, World Poker Tour's chief executive added: "Mike served as a commentator for 15 seasons and spent a lifetime growing the game of poker around the globe.
"His glowing presence resonated with players and fans of poker alike, who will all miss him onscreen and at the table. Mike's legacy will forever be a part of poker's history."
Since Mr Sexton's death many fans have shared his famous sign-off: "May all of your cards be live, and may all of your pots be monsters."