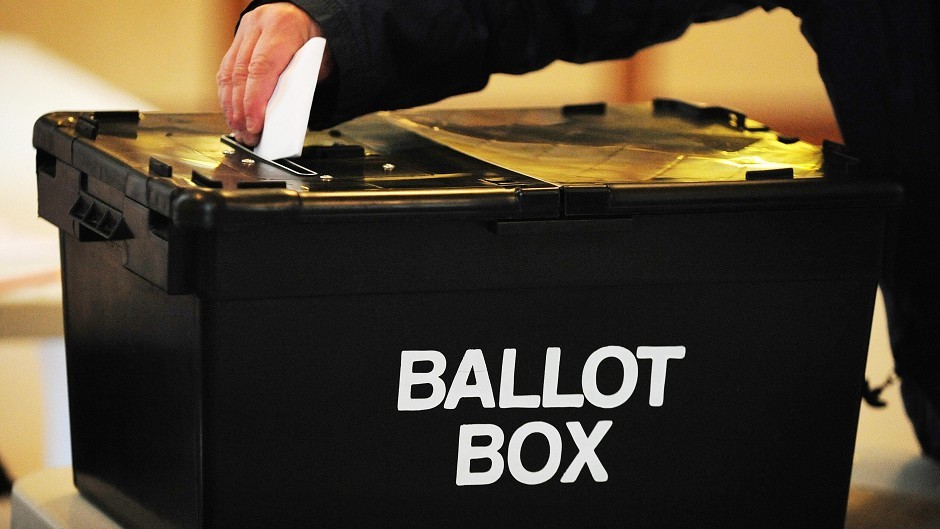 The unpredictability of politics was probably best described by the late Tory prime minister Harold Macmillan, who, when asked to name the most difficult thing about his job, responded: "Events, dear boy, events".
Three weeks in to this election campaign and floods, a royal scandal, an NHS winter crisis, run-ins with the great British public and bruising bouts on TV debates have seen the carefully crafted day-to-day plans of party strategists, known as "the grid", shredded.
Polling numbers have been dipping and rising at an alarming rate and the key messages of the major parties have been struggling to take root, whether through apathy or exhaustion.
It was perhaps with this volatility in mind then that the Tories sought to calm the horses somewhat with their manifesto launch this week.
Unlike in 2017, the party has resisted the temptation to put anything controversial in the manifesto at all. Two years ago Theresa May took her poll lead as a sign that the Tories had room to draw up some less-than-popular policies – especially, but not exclusively, their 'Dementia Tax' plan to solve the social care crisis. Boris Johnson, it would seem, has decided there is no need to take any risks unless absolutely necessary.
One commentator said the strategy was akin to Tony Blair's in 1997. In the last weeks of that campaign, despite being 20 points ahead, the Labour leader was said by Roy Jenkins to be like "an elderly butler carrying a priceless Ming vase across a slippery floor".
For now at least, it would appear as though Mr Johnson has avoided the pitfalls that did for the last incumbent in Number 10.
Labour, much like in 2017, have sought to set the political weather and change the topic of conversation from the Tories' preferred Brexit battleground.
Their bold offering of nationalising mail, rail, energy supply and broadband and separate pledges to scrap universal credit and compensate the WASPI women has succeeded in grabbing headlines over the last week.
While the press attention may have been largely negative, the fact that Labour is getting a lot of attention for policies that poll well with the general public is causing mild concern in Conservative HQ. That concern has been borne out by the fact that Tory spin doctors, instead of concentrating on their own messaging, have in recent days been relentlessly briefing out how Labour's policy programme would bankrupt the country.
That said, Labour insiders have also been left feeling a little worried. They had hoped for a similar bounce in the polls following the manifesto launch of two years ago, but as of yet it has not materialised. Mr Corbyn's messaging in Scotland has also caused slight difficulty, his flip-flopping on the issue of a second independence referendum has led many of his detractors to brand him a "ditherer" and has opened the party up to being crushed in the middle on such a polarising issue.
But, the great casualties of this campaign so far would seem to be the Brexit Party and the Liberal Democrats.
Nigel Farage, facing a mutiny from his Brexit backers, was forced to stand down 317 of his candidates who were opposing Tory incumbents at the outset of the campaign. He then had the spectacle of one of his Scottish MEPs quitting over the strategy and reports that even in Labour held seats his candidates were defying orders and agreeing informal non-aggression electoral pacts with the Tories. The master campaigner has tried to recapture some of the early support and momentum following his party's launch at the start of the year, but Mr Johnson is not Mrs May and the Brexit Party's fortunes show little sign of recovering.
Jo Swinson, who along with the SNP successfully agitated to bring about this election, has also seen her party's polling go into reverse. One brutal survey last week found that the more the public saw of Ms Swinson the less inclined they were to vote for her. And the Lib Dem leader all but conceded defeat on BBC One's Andrew Marr show on Sunday when she said Mr Johnson was "on course to get a majority". The comments were in stark contrast to the optimism of the party's campaign launch on November 5 when Ms Swinson said she could be prime minister.
The party that may end up being kingmakers after this election are having an easier time of it thus far. The SNP are happily campaigning on a platform to stop Brexit and ditch the chaos of Westminster with indyref2. Nicola Sturgeon attracted the widespread praise of an English audience when she appeared in the leaders' debate last week, with many commenting on her competence and confidence under scrutiny. Ms Sturgeon appeared less confident however when grilled by BBC veteran Andrew Neil over her party's record on health and education, issues which while devolved may well inform people's decision at the ballot box.
Modern politics moves fast and while there has not yet been a watershed moment in this campaign all could very much change in the blink of an eye.
---
Dan O'Donoghue is the Press and Journal's political correspondent at Westminster