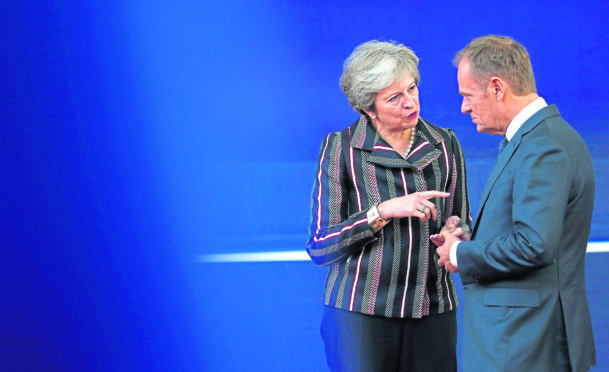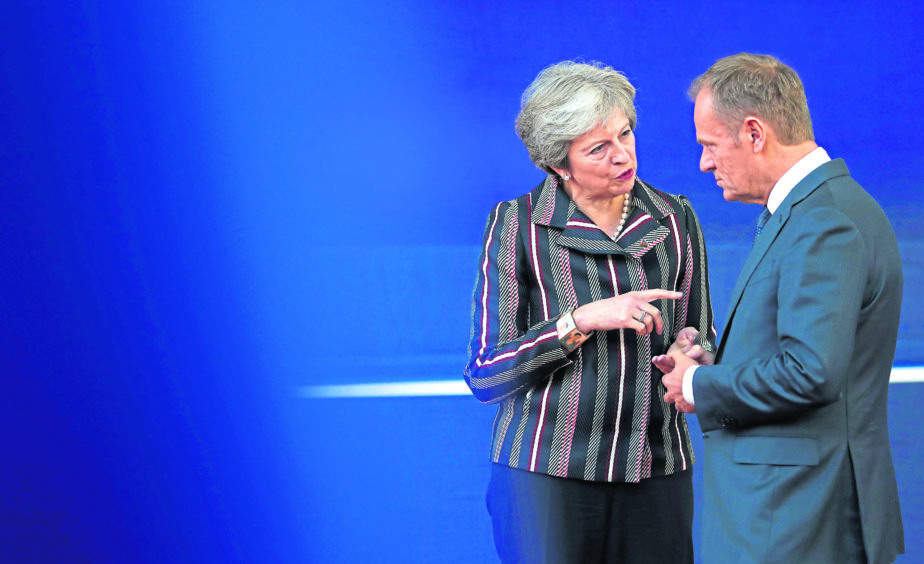 Tanya Souter, Lifestyle Correspondent
I da ken aboot youse, but there's mony a time I've found masel shouting the odds at my youngest twa for drawing on the wa's wi' my lippy or pittin shoes in the microwave.
But even I, prone tae raging that I wish I'd niver hid them fan they're kicking aff in the queue at Lidls, couldna believe my eyes at the story I read this wik aboot a mannie in Mumbai fa is suing his ain mither for giving birth tae him "without his consent".
He claims that "forcing a child into this world and then forcing it to have a career" is the equivalent of kidnapping and slavery. Noo, jist hud on a mintie, sunshine. Naeb'dy's forcing my kids tae hae a career. They could do if they wint, of course, or they could follow in their mither's footsteps and swap the grind o' a 9 to 5 for the mair spiritual path o' watching Jeremy Kyle in a onesie wi' a big bag o' Wotsits. It's entirely up tae them.
Apparently, this boy is part o' a growing global movement who think we should stop haein' kids, fa cry themsels "Anti-natalists". Weel, I ken fit like. Fan I wis expecting my fifth een, the wifie fa took my anti-natalist classes definitely thocht I should stop.
Noo there are mony justifications fit I have seen from fowk that dinna wint kids, and that's fair enough, it's nae for ab'dy. Fan it's 4.30am, wee Beyonce-Shanice is screaming the place doon and I've jist stood on a Lego stegosaurus, I do sympathise. But in those dark moments, I jist think o' a' the benefits.
Fit minds me – I must sort oot my universal credit.
Struan Metcalfe, MP for Aberdeenshire North and Biscuit Monitor for the ERG
We Brexiteers have it in us to surprise you each and every day. I'll let you into a secret – that's our job!
Unbelievably, we've managed to get the country right to the edge of the Brex-cliff (bad metaphor), almost to the point of pulling the Brex-trigger (even worse), on the runway, ready for Brex-off (perfect!) without Jezza, Grand-dad Vince or anyone else doing much of anything to stop us.
We just have to keep everyone off balance for another six weeks and we're home free. So, we're taking it in turns to create a stooshie (as we say in Boddam) of some kind so that no one notices that (whisper it…) we have literally no idea what we're doing.
This week's coup de grace has to be Daniel Kawczynski MP's rewriting of post-Second World War history to serve his own political rhetoric. Genius. Daniel wouldn't know the Marshall Plan from marzipan, but happily neither does most of the electorate. Of course, the Remoaners, journalists and people who actually know historical facts were up in arms. Typical. But it doesn't matter, you see – it's all just to keep you looking in the wrong direction.
And anyway, you've probably forgotten all about him by now because since then we've had Donald Tusk and the reservations in hell (two whole days of outraged headlines – thanks Don, we owe you one).
Now, it's my turn again, so to honour the faith placed in me by my constituents, I'm off to do something inappropriate in the Strangers Bar. Toodle-pip!
Cava Kenny Cordiner the Football Pundit who's a double red card all on his own
When the former Titians of Scottish football what was once cried "Rangers" was wiped from the map, old Kenny was filled with mixed emulsions.
On the one hand, as a lifelong Dons fan, I was glad to see the backside of an impeccable foe, but when the foot was on the other boot, I knew I would miss our butter rivals.
When they re-emerged as "The Rangers", like a Felix from the ashes, everything was rosy again. They was a Braille imitation of what once they once was, and we was looking forward to sticking it to them like we had in the gory days.
How sad was I, then, when they rocked up to Pittodrie on Wednesday and turned us over 4-2? It was like David v Goliath, only this time David won. Their new gaffer, Stevie Cheese, has turned them into a decent outfit, and they even allowed their oldest player, Daniel Defoe, to score a goal.
To make matters worserer, Scott McKenna got his jotters for halfing misunderstood Rangers ombudsman Alfonso Medeiros.
Old Kenny could do with a return to the calcium days of Scottish football, when the Dons was winning everything and The Rangers were just called Rangers. When I got in from the game I says to the Lovely Melody, I says: "When is someone going to invent a time machine?" "It doesn't matter, does it?" she says. So, she obviously never understood the question, poor love.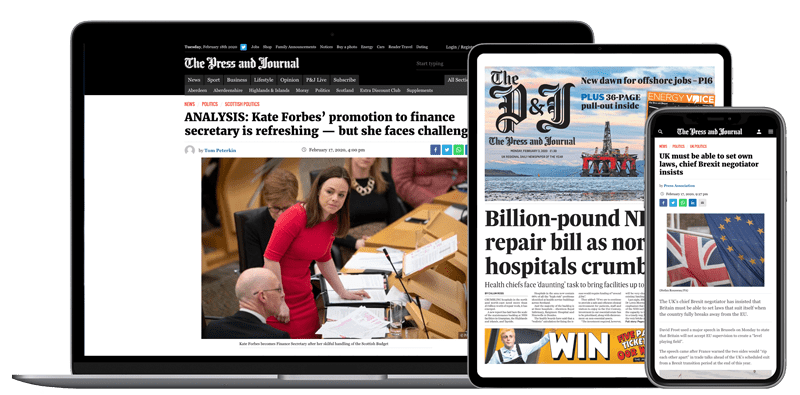 Help support quality local journalism … become a digital subscriber to The Press and Journal
For as little as £5.99 a month you can access all of our content, including Premium articles.
Subscribe