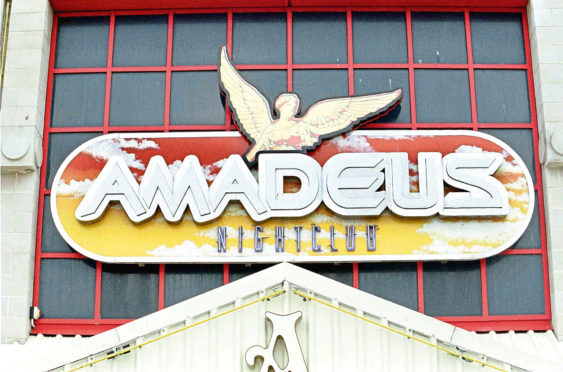 Jimmy Hollywood, Sandilands' Most Eligible Postie
Jimmy works hard for a living, oot delivering yer mail come rain or come shine. Maistly rain. So fan summer rolls aroon he is in dire need o' his annual 10 days (and mair importantly nichts) o' partying in Ibiza. Fit wi'…athin' Jimmy had pretty much written aff the boozefest and love-in that those hedonistic few days entails for this year – only tae be given a glimmer o' hope fae Boris and his rag tag bag o' misfits in the Cabinet a couple o' wiks ago.
They says that they were opening up 'air corridors' tae foreign places tae allow us tae ging on wir hollibobs wi' oot having tae be quarantined for the hale time fan we get there. I didnae like the sound o' quarantine one wee bit. It sounds affa like the time I got blootered on rum and cokes in the bar at Glasgow Airport afore departure, and couldnae leave my Magaluf hotel room (and mair specifically, the cludgie) for a fortnight.
Onywye, on the back o' the government's guidance Jimmy got the budgie smugglers and face mask looked oot in the anticipation he'd get awa for some Covid-free shenanigans after a'. But nae maitter foo much Jimmy looked he couldnae see Ibiza on the Scottish Government's approved list. And nae just Ibiza, a load of countries didn't mak it an' a' – Majorca, Menorca, and even Spain!
According tae the website, ye can get tae blimmin' Antigua or San Marino nae hass but ye canna ging clubbing in Amnesia in San Antonio. I mean, I'm sure the Vatican City is very nice tae visit but I doot there's muckle opportunity for duncing tae The Shamen and copping aff wi' a lassie fa looks like she is a free spirit but turns oot tae be a Hooray Henrietta fae Walton-On-The-Naze. Nicola Sturgeon his fairly pooped my foam party wi' yon.
So, instead o' pulling some shapes in Pacha this summer, mebbe Jimmy will hiv tae mak dae wi' reminiscing aboot nichts oot in Amadeus. Mind you, I pulled quite a few shapes in Amadeus ower the years and thanks tae Greig Easton and Northsoond's retro night at the wikend, I was tae'en right back there, nae mistake.
There wiz a lot o' pulling went on in Amadeus (and in the free bus on the wye there) back in the day and nae only in the traditional sense o' the word. I eence pulled mysel a pint in the Gothic Bar fan a fight broke oot and neen o' the staff were looking, and I pulled a hamstring fan I took a heider aff the duncing podium during a particularly energetic rendition o' 'It's Raining Men'. Simpler times.
View from the Midden; rural affairs with Jock Alexander
It's been an alfresco wik in the village. Noo the country is making cautious steps oot o' full lockdown, ab'dy is nervously watching fit happens doon sooth in case they mak an erse o' it and we end up in the same boat in a fortnight's time. But files English fowk hiv returned tae the pubs wi' such enthusiasm that they've hid tae close some o' them again, up here we are noo allowed beer gairdens ootside. Noo this is a challenging concept in the Arctic wastes o' the north-east even at the best o' times, and not een we've iver hid in the village afore.
In the vibrant metropolis o' Aiberdeen, they are nithin' new. I hiv heard triumphant tales o' folk managing tae bag een o' the twa tables ootside Archibald Simpsons, or living the high life haein a windswept fag on the roof o' Ma Camerons. But noo Aiberdeen is gaan big on ootdoor drinking combined wi' social distancing by turning their bus lanes intae pavements and pavements intae pubs. They've even closed doon some roads tae accommodate it, which is good news for ab'dy fa wints tae get steaming in toon but bad news for onyb'dy fa wints tae turn right on to Bon Accord Street.
Here in Meikle Wartle, we looked on wi' envy at the photies o' a' that funcy pub extension marquees, and decided tae go wirsels. So we hiv taken the bull by the horns, and then used it tae chase aff onyb'dy still hanging aboot the village square, fit we have now transformed intae a vast beer gairden. Weel, beer park onywye.
The initial plan wiz tae pack hunners o' picnic tables in, but Feel Moira couldnae carry that mony a' the wye fae Inverurie Gairden Centre. In the dark. So instead we've made a set of sturdy easy-to-wipe tables by turning Hardie Winton's cattle feeding troughs upside doon.
Of course we still hiv tae tae deal wi' fit the chair o' the Police Federation in England pointed oot the ither day – that intoxicated patrons are incapable of social distancing. But files that may create problems on the streets o' Soho, here in the village we hae something they dinna hae – a hazmat-suited Skittery Wullie wi' a cattle prod. Cheerio!
---
Watch performances by the cast on The Flying Pigs YouTube channel.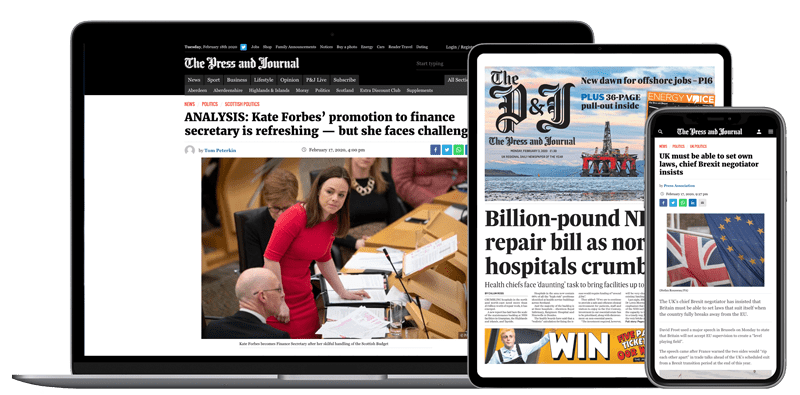 Help support quality local journalism … become a digital subscriber to The Press and Journal
For as little as £5.99 a month you can access all of our content, including Premium articles.
Subscribe