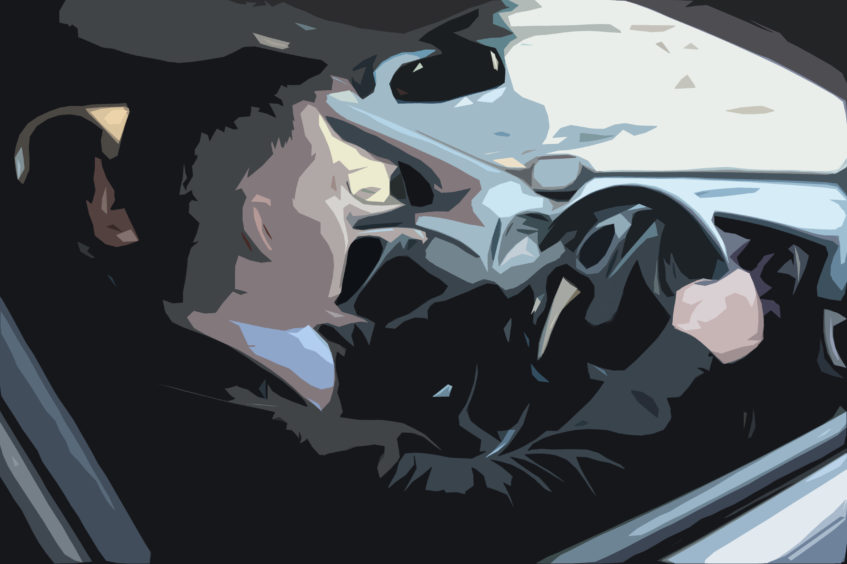 I failed my first driving test because I nearly ran into the back of a horse-drawn milk float.
You would think the guy with the red flag walking in front of my charabanc would have warned me.
So, as driving lessons restart across Scotland this week, consider yourselves lucky road hazards to watch out for these days do not include cuddies carting crates.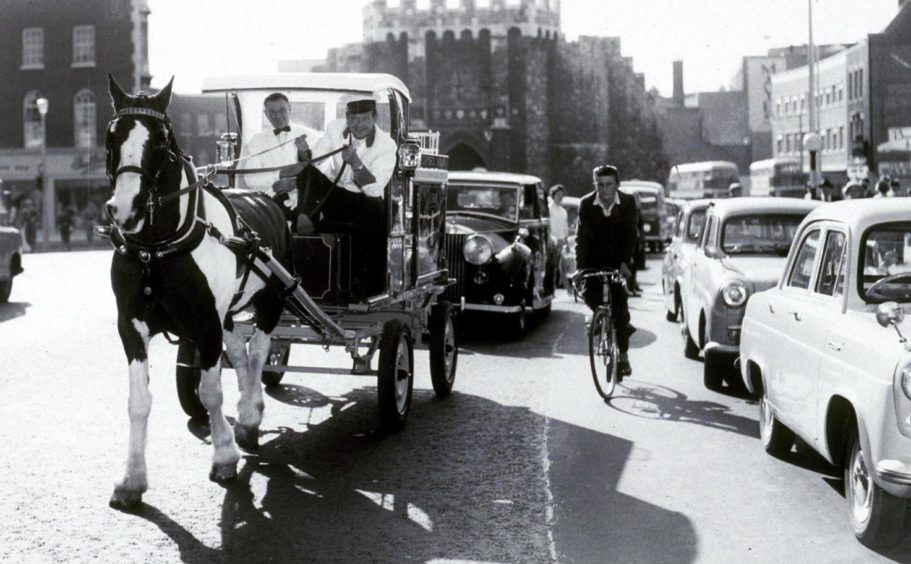 Actually, this rather spectacular – and almost extremely messy – way to get flunked didn't happen back in the mists of time. It was only 1983 (yeah, I know it's "only" if you're of a certain age) and St Cuthbert's were still using horses to pull their milk floats up until 1985.
For the record, the Store (as everyone in Edinburgh called the Co-op) employed hundreds of folk as milkmen over the years – including one Sean Connery. Everyone in the Capital's granny had their milk delivered by Big Tam. Or so they will tell you.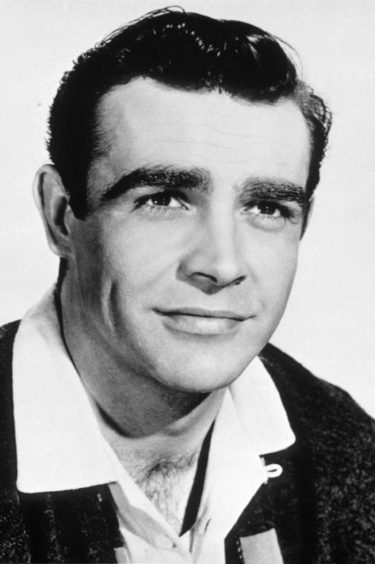 Not that 007 was at the reins of the cart I nearly hit, although it would have been a good Bond title. Live And Let Drive.
In fairness, I didn't think I was anywhere near the back of the float. But then I could have been distracted by wondering if you were supposed to just drive over the horse dung in the middle of the street or try to swerve it.
Next thing I know, the stern-faced and sullen examiner had grabbed the steering wheel and moved me across the road a good 10 feet or so. If I had retained one thing from my driving instructor in the weeks leading up to this big day it was if the examiner had to touch any of your controls, for any reason, it was an instant fail.
The other thing he had drummed into me was that his students always bought him a present when they passed and he rather liked aftershave. I knew he did. His car always reeked of it.
So, back to the exam centre we went. The examiner, now looking even more stern, gave me a sheet of paper telling me I had failed and got out without a word. No feedback in those days.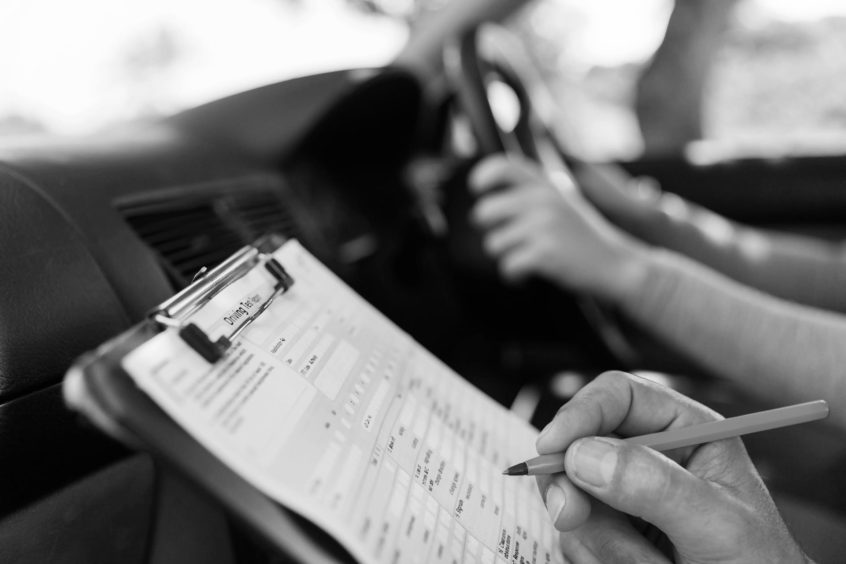 My fragrant friend did give me feedback though. He just looked at me incredulously when I told what happened and said: "You did what? You almost ran into a what?" He wasn't happy. Probably was less happy when I didn't go back to him for more lessons. But I reckoned I needed someone who might give me a heads up about little things like horses cavorting around.
Now, to be honest, I wasn't that fussed about learning to drive. Growing up we never had a car. Few of my friends did either. They were for posh folk.
On the few occasions I was in a motor as a kid, it was when my dad and his mates were going to away games and I was being dragged along. I have a vague memory of about eight adults and two kids packed like sardines in a car in the days before seatbelts. I'm surprised my dad's driving mate could see out the window for the fug of fag smoke. We went to some game where Hearts (dad was a died-in-the-wool Jambo) were playing someone like Morton in a cup match. Hearts won, the pitch was invaded, someone, perhaps even my old man, ripped a corner flag of a post and gave it to me to hide up my jumper as a souvenir. They were all singing and cheering and cracking Tennents in the car. I was quaking in my boots, just waiting for the cop car to pull us over and haul me off for theft and vandalism. And you wonder why I don't like football.
Anyway, fast forward a few years and working as a young journalist it was deemed I needed to be able to drive and so lessons were booked for a second go at the driving test.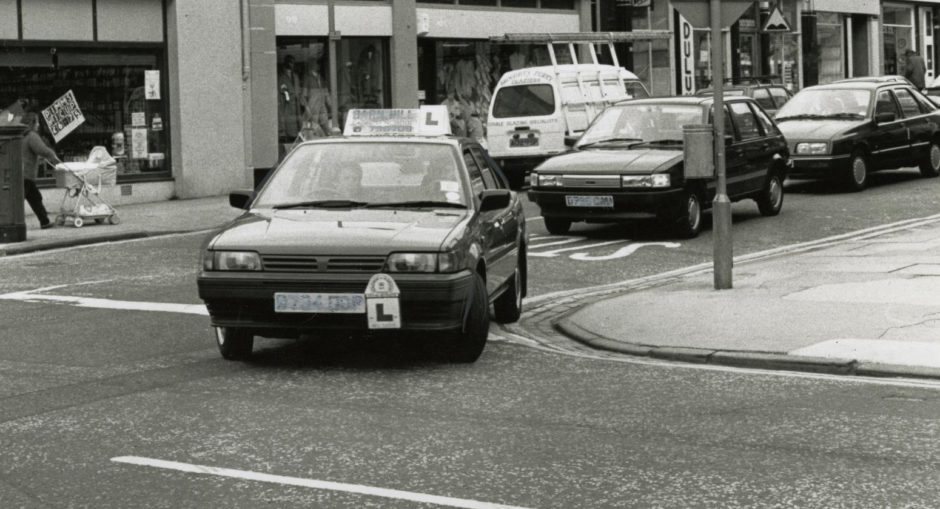 This time I had an excellent instructor who actually spent time teaching me little things like road skills and The Highway Code and not just telling me which eau de toilette he favoured of a weekend.
My new bloke was full of little sayings to get his point about safe driving across. Even today, if I accidentally cut a corner when I'm turning right I'll mutter quietly to myself: "Oops, right over the policeman's toes."
And he would quiz me extensively on the handful of questions I would be asked from said Highway Code during my driving test. This was back in the day when there was no separate theory, just a random quiz of the rules of the road.
Mind you, it was also in the days when just half a dozen years before I would have been tested on drivers' hand-signals, too.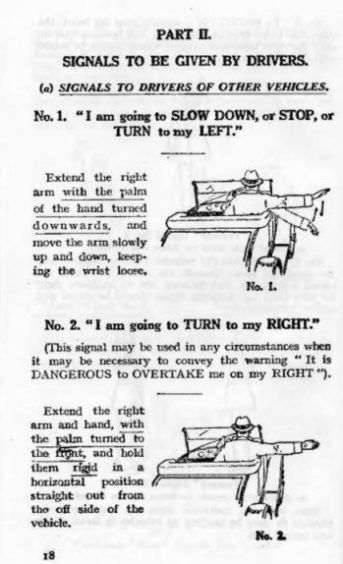 Theory test or not, you had to know the Highway Code inside out because examiners prided themselves on throwing the most obscure questions at you, just to make sure you had read every line. My colourful wee booklet, with its handy diagrams, arrows and symbols was a well-thumbed mess by the time I was finished.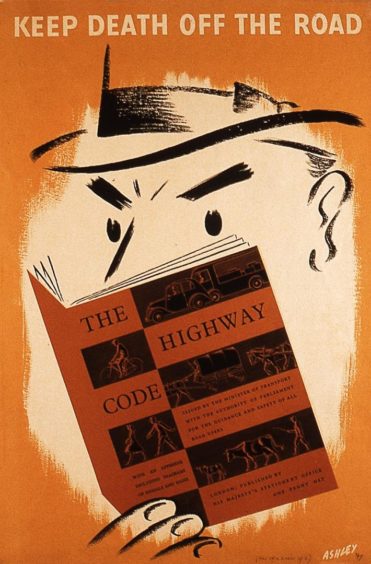 So, my instructor would let me drive around, made sure I knew to exaggerate the whole looking in the mirrors before signalling and manoeuvre bit then ask things like "where would you find zig-zag lines?"
Apparently, "in a zig-zag line shop" would be an instant fail. He was a good instructor but a bit light on the sense of humour front.
Still, he did the job and on the big day itself, I passed with flying colours. I am one of those annoying folk who tell you the best drivers pass on their second test. Sure they do.
However, my story of failed driving tests does not end there. I have the distinction of having been rejected as a competent motorist on two continents.
A few years after passing my UK test, I went out to work in Canada for a while. I had to sit a test there, but everyone in my newspaper office in Calgary (mostly ex-Pats) assured me I'd be fine as I had the gold standard of a British driving licence.
Re-assured, I turned up and relaxed into the exam knowing I would breeze through. My approach was so casual, that I happily rolled "Stop" signs (everyone does it) and did everything so laid back I might as well asked the examiner if it was clear his side. I failed. Go figure.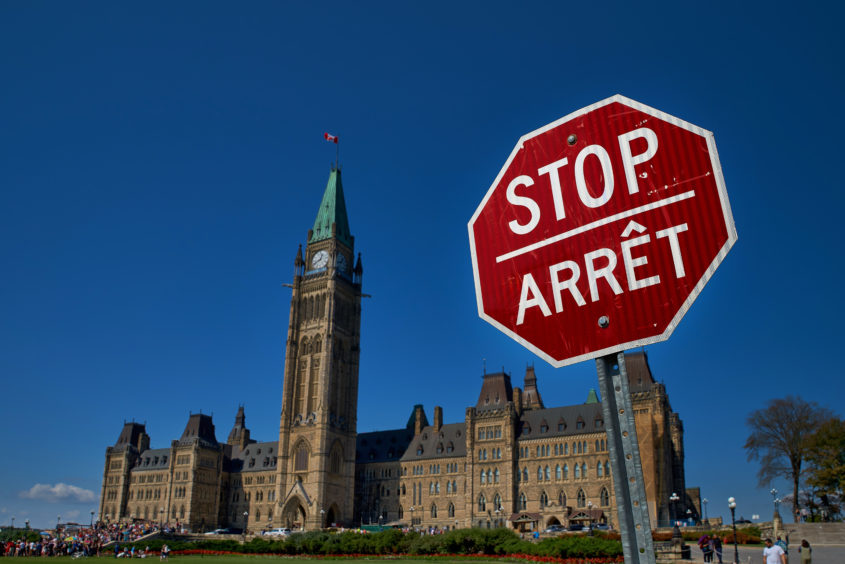 Cue a second go, where this time I approached it with the seriousness it deserved in the first place. Lesson learned and chastened to boot. It didn't help, though, when I passed on the second attempt the examiner drew a smiley face and a "Well done, Scott" on the document.
Personally I preferred a sullen Scot's silent rejection to a cheery North American's patronising thumbs up.
So, all you learners out there. Good luck, hope you pass your test second time (so you can be as good as me on the road). Oh, and watch out for horse-drawn milk floats.