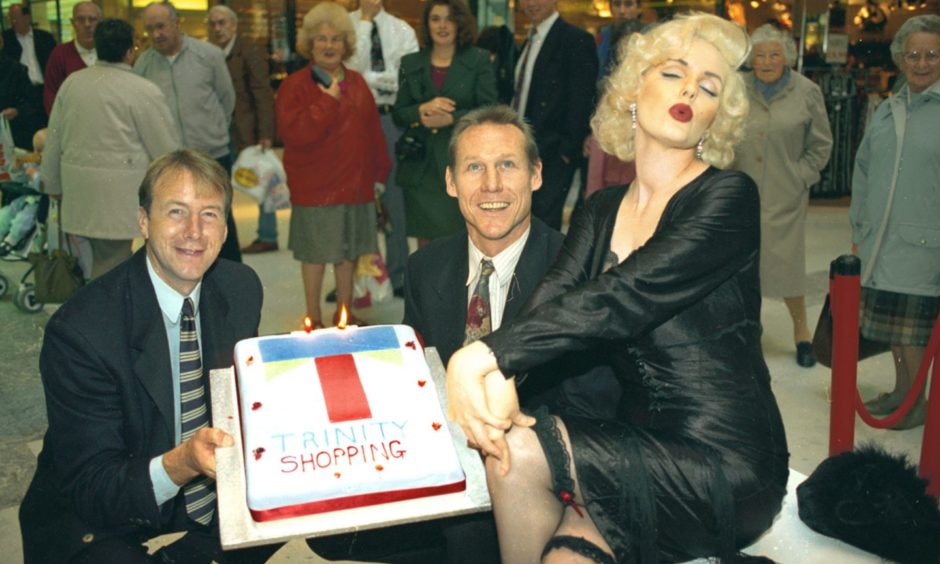 Join us as we once again open our archives to take a look at life in Aberdeen's suburbs and communities over the years.
TV stars and football legends rub shoulders with ordinary folk from all walks of life. See if you recognise any faces… maybe even your own.
---
Cults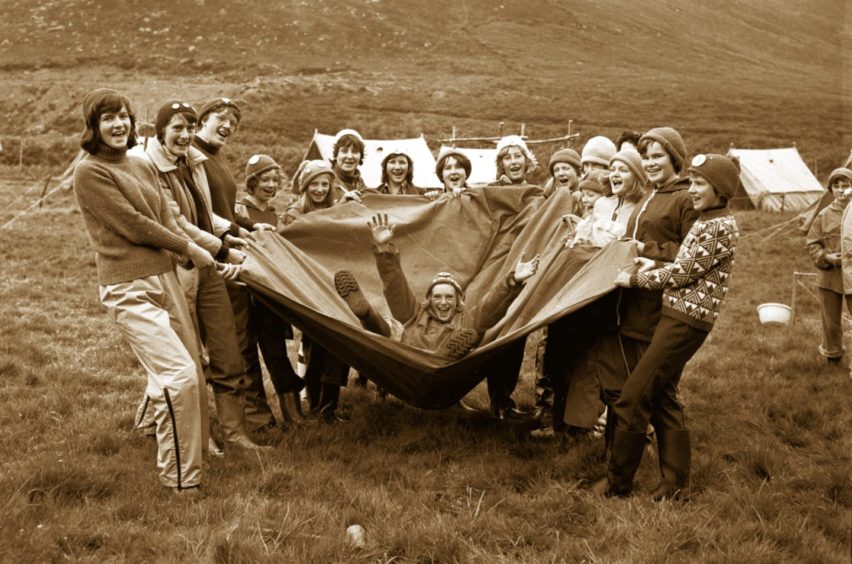 Lindsay Robertson is tossed around in a groundsheet by her 1st Cults Guide colleagues after gaining the Queen's Badge in 1977. The company was on its summer camp at Spitalburn, Glendye.
---
Kincorth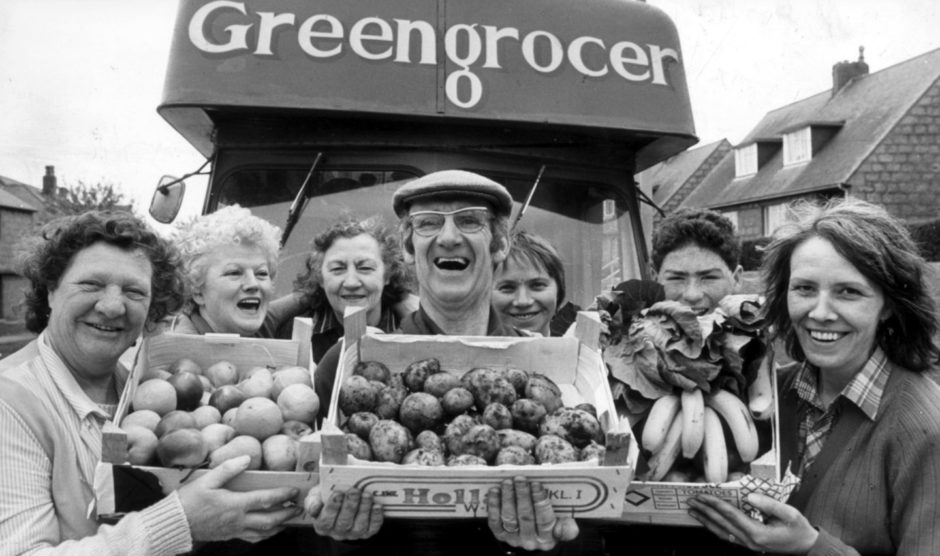 In 1984 Tattie Sandy said farewell to his many Kincorth customers. As they gathered round to wish Tattie Sandy – Alex Thomson – and his 20-year-old red van goodbye, they admitted he would be sorely missed. Jean Williamson, of Faulds Gate, recalled: "When I was young I used to come out for a cooking apple. They were great. My kids also came ought and bought one." Alex, 62, decided that after 21 years it was time to call an end to his fruit and vegetable delivery round which turned out in all weathers, rain, hail or shine. With Alex in the picture are regular customers Jeannie Hannah, Ena Beveridge, Eva Black, Jill Marshall, assistant Derek McKenzie and Jean Williamson.
---
Bridge of Dee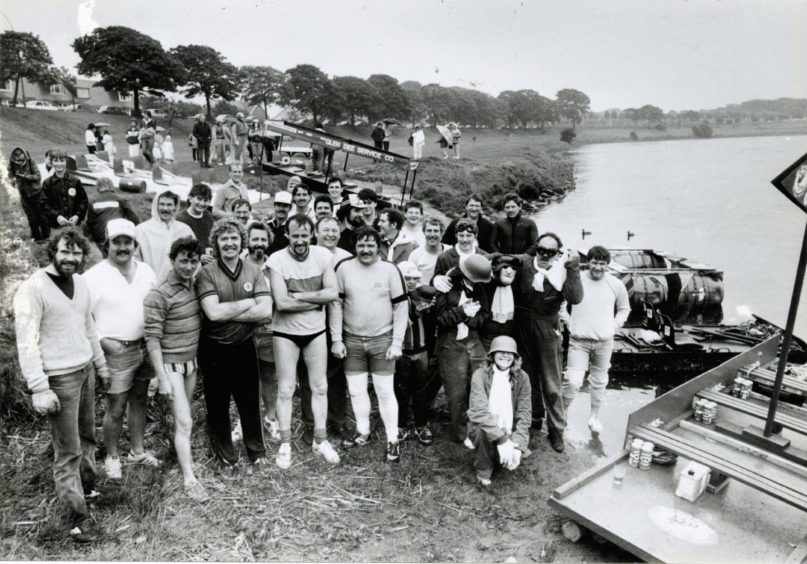 Ready to take to the water in the annual Dee raft race in 1985 are members of eight teams representing various Aberdeen companies. The competitors were watched by a couple of hundred spectators and the event raised several thousand pounds for charity. Crews had to row down river from the old Bridge of Dee to the King George VI bridge and then return upstream again to repeat the process.
---
Harlaw Academy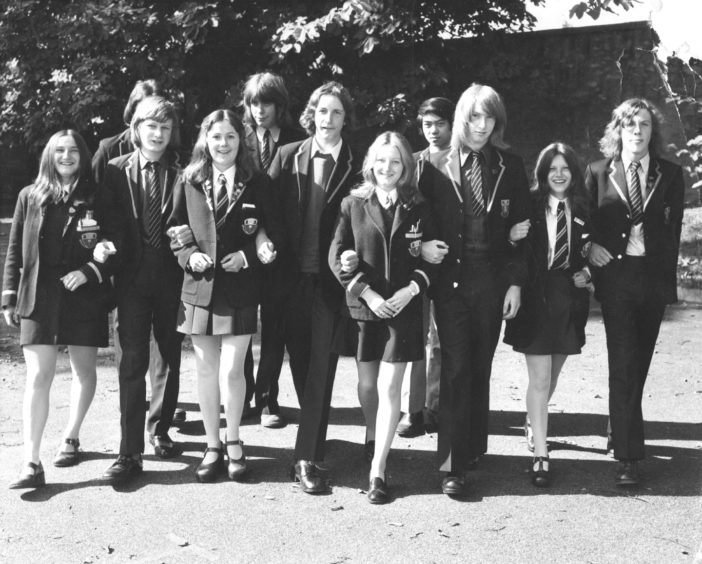 History was made in 1973 when Harlaw Academy, formerly Aberdeen High School for Girls, admitted its first boy pupils as it went comprehensive. At the same time, 120 girls started at Rubislaw Academy, previously the Aberdeen Grammar School. The system presented a new experience for some teachers who for the first time in their careers faced mixed classes. As the schools ended their first comprehensive day, Mr Alexander Chalmers, Harlaw's headmaster said: "As far as I know there has been no problem. Both sexes are regarding this as a very normal thing. In fact, I am surprised at the calm and sensible way in which they have treated it."
---
Tillydrone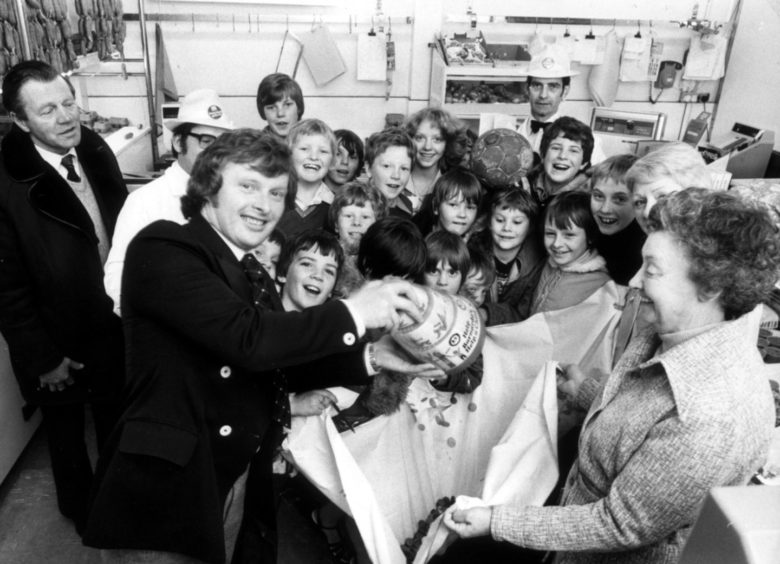 Dons star Joey Harper tips out £164 for Dr Barnardo's Homes in 1979. The cash was donated by customers of butchers E Kane and Sons, at Tillydrone Shopping Arcade, Hayton. There to see Joe were customers and staff of the shops and, of course, some of his "army" of fans.
---
Mid Stocket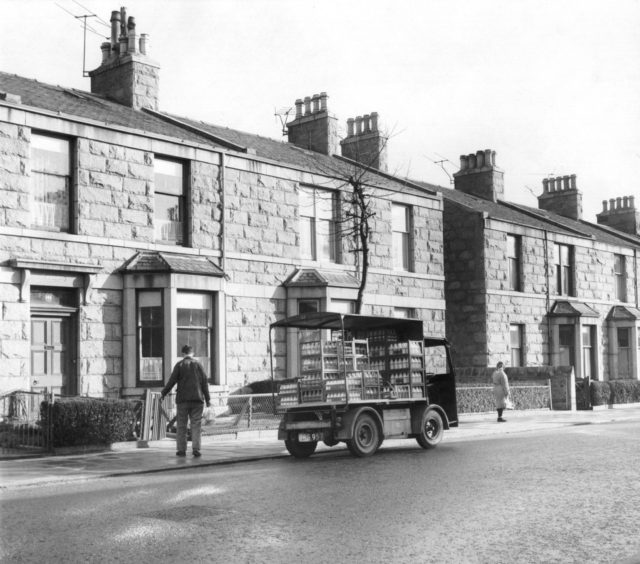 The start of the day in the Mid Stocket area in 1963 as a milkman with battery-driven float goes about his business.
---
Hazlehead Park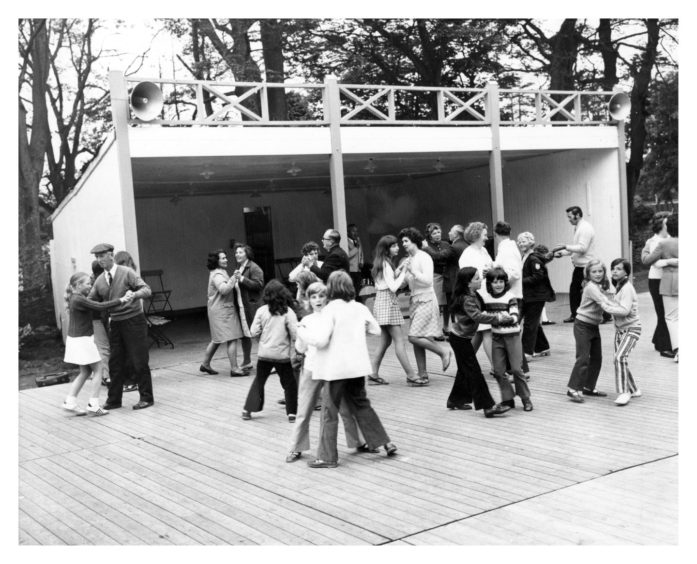 Young and old stepped out for the St Bernard's Waltz at the Hazlehead outdoor dancing in 1972. The music was provided by Bobby McIntosh's Band.
---
Kaimhill Primary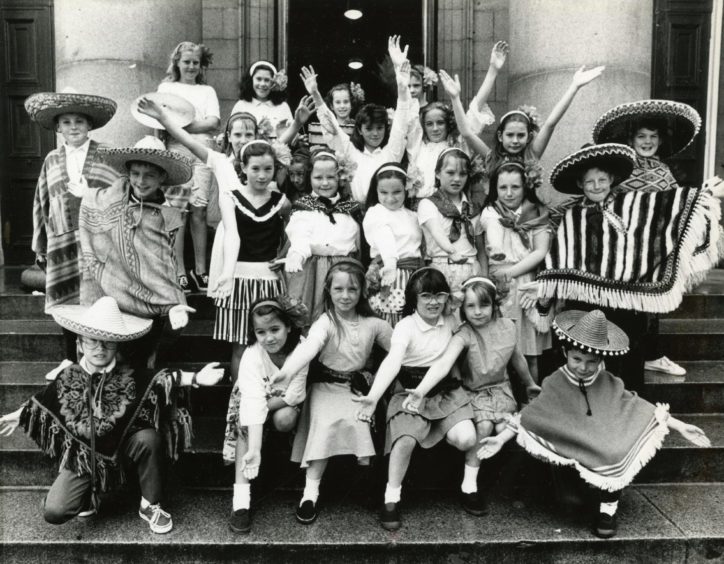 Kaimhill Primary School pupils performed Mexican Madness at the non-competitive Festival of Drama and the Spoken Word in Aberdeen Art Centre in 1990.
---
Beach Ballroom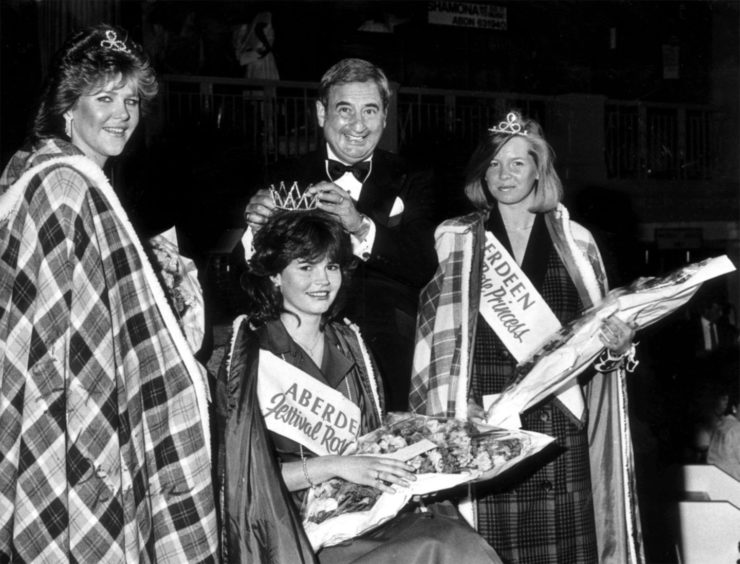 Entertainer Bernie Winters crowns the Aberdeen Festival Rose Queen Deirdre Philip at the Beach Ballroom in 1985. Teresa Williamson (right) came second out of 35 entrants while Tracy Loch came third. Bernie, and his brother Mike were one of Britain's best-loved comedy duos for nearly 30 years until their split up in 1978.
---
Cove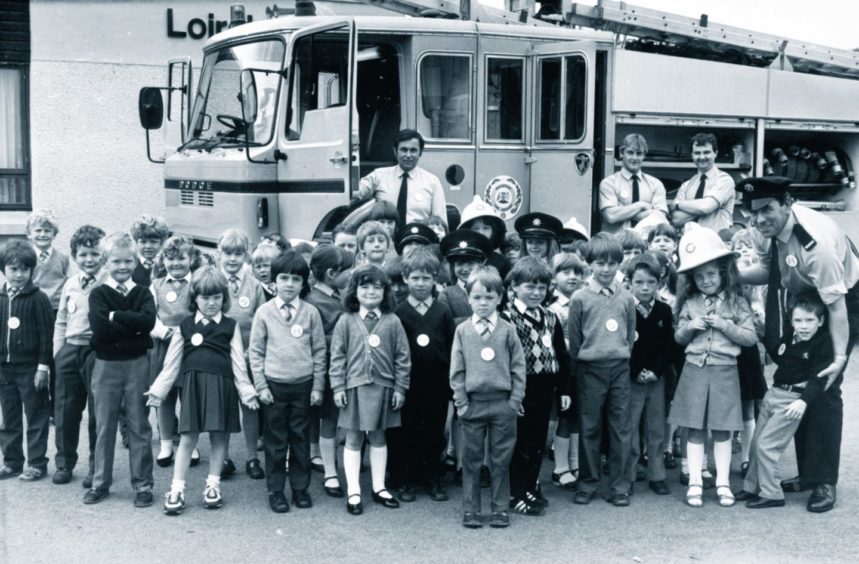 Probably all the pupils at Cove's Loirston Primary wanted to be a fireman or woman after the Fire Brigade paid a visit as part of the school's Safety Week in 1984.