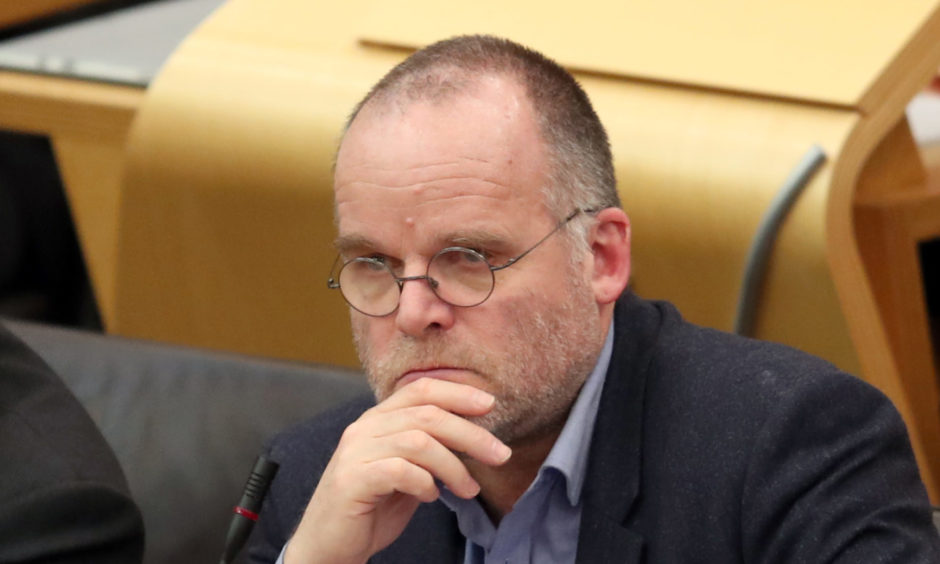 A £750,000 defamation case against Green MSP Andy Wightman brought by a company that claimed his blog had damaged business has been rejected at the Court of Session.
Mr Wightman had been challenged in court by Paul O'Donoghue, director of Wildcat Haven Enterprises who claimed online comments made in 2015 and 2016 had affected his business.
The Green MSP raised more than £170,000 from crowd-funding in order to defend himself against the legal action. Had he lost the case, it is likely that the MSP would have had to give up his Holyrood seat.
The company claimed the MSP published two blogs on his website, which is titled "Land Matters….the blog and website of Andy Wightman", contained defamatory statements.
Mr O'Donoghue argued a piece titled "Wildcat Haven: Bumblebee haven or tax haven" – contained false statements about the business, which sells "souvenir plots" of land to members of the public.
The business was founded with the aim of protecting Scottish wildcats. As part of its fundraising efforts, it offered donors the chance to buy a one square foot plot of land in a wildcat haven.
The firm said that people buying these "souvenir" plots were "explicitly" warned that they would not actually become the registered owner of the land.
Dr O'Donoghue objected to the suggestion that the company was a tax haven.
Lawyers for Mr Wightman contended that the blog contained "legitimate comment and criticism" stemming from his "legitimate concerns" about the firm
In a lengthy written judgement, Lord Clark said he accepted Mr Wightman's submission that blog content was "an expression of comment or opinion based upon facts which are true and made on a matter of public interest".
I am delighted that Lord Clarke has ruled that I did not defame Wildcat Haven Enterprises CIC, that they did not prove a loss of £750,000, that the pursuers allegations fail on grounds either of establishing the alleged meaning OR are covered by fair comment. 1/4 pic.twitter.com/Q3XhvuXnz0

— Andy Wightman MSP (@andywightman) March 11, 2020
Mr Wightman welcomed Lord Clark's judgement, releasing a statement which thanked his legal team and the "thousands" of people who supported his crowdfunder.
"I'm delighted with this judgement from Lord Clark. I would like to thank my legal team of Campbell Deane and Roddy Dunlop QC for their support, diligence and hard work over the past three years," the MSP said.
"I'd also like to thank my family and colleagues at work for their support and understanding over this period.
"I want to pay particular thanks to the thousands of people who generously contributed to my crowdfunder, without whom I would simply have been unable to defend myself. I have been hugely encouraged by their ongoing support.
"The National Union of Journalists and Scottish PEN have also been very supportive as part of their wider campaign for defamation reform. I have maintained throughout that I did not defame the pursuer and that this action should never have been brought against me.
"It is vital that Parliament modernises the law of defamation to ensure that the law provides the right balance between freedom of expression and the rights of people not to have their reputations tarnished. It is also important that the law is clear, so that writers and journalists can write confidently and provide the freedom of expression that is so important in any democracy."
On twitter, Mr Wightman said an expenses hearing would be held later, but said those who had contributed to his fund would get a "substantial" amount of their cash back.
An expenses hearing will take place in due course but donors will be pleased to know that I will be able to refund them a substantial part of their donation & will be in touch in due course on this. 4/4

— Andy Wightman MSP (@andywightman) March 11, 2020