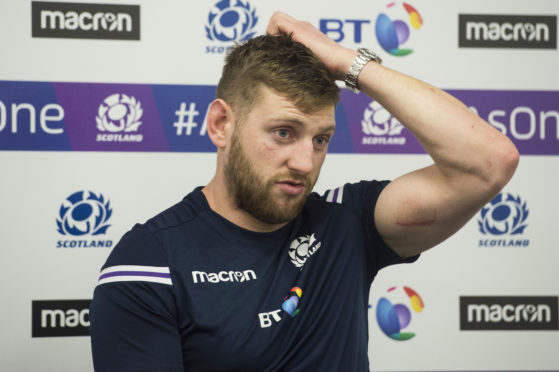 Sporting rivalries are usually worth cherishing.
Whether it's Ali v Frazier or Senna v Prost, Nicklaus v Watson or Federer v Nadal, the talents of both individuals are heightened and enhanced through being pushed to the limit by the other person's powers.
But while rivalry can be a positive factor, a feud is very different – something which diminishes both parties as they drag each other down.
That is certainly the case in the baleful and continuing spat between Scotland coach, Gregor Townsend, and the country's most high-profile star, Finn Russell; a man who can now be regarded as an ex-player, at least while the current coaching regime remains in place at Murrayfield.
For those who have been living in a cave during the last month, Russell was omitted from Scotland's Six Nations Championship squad after being involved in a drinking session and refusing to stop when prompted by the team management.
He missed the opening defeat against Ireland in Dublin and was left out again in the build-up to the storm-tossed Calcutta Cup meeting which England deservedly won 13-6, although it was the elements which triumphed in the bigger picture.
This means the Scots have gone 160 minutes without scoring a try and their tournament hopes are already extinguished, even as speculation mounts about the team's problems while they prepare to meet Italy in Rome on February 22.
Their captain, Stuart Hogg, has endured a miserable brace of games since assuming the skipper's role. Their line-out has been shambolic. There is too much Micawberish emphasis on "potential" and too little genuine achievement.
Yet, once more, precious few people are talking about the abject fashion in which Scotland's fortunes have plummeted in the last 12 months.
Instead, the focus after the latest Six Nations reverse has revolved around a coruscating interview which Russell gave to a Sunday newspaper where he said he had "no relationship" with Townsend and that "it wasn't possible" for him to be involved with Scotland while the Borderer remains at the helm.
Incendiary stuff and, just in case, the message wasn't crystal clear, the Racing 92 stand-off added: "I'm not turning my back on Scotland or the boys. This is a personal thing between me and Gregor."
Until now, I've argued that the whole issue has been badly handled by the authorities and that some grown-up behaviour and common sense from the two men could and should have straightened it out.
However, that has all changed. Whatever the rights and wrongs of the matter, no player is ever bigger than his country and nobody should be allowed to pick and choose their conditions for being involved with a national team.
In which light, Russell has burned his bridges, crossed the Rubicon, and it's difficult to envisage any future Scottish coach being sanguine about the possibility of him shooting his mouth off in such spectacularly mistimed circumstances.
After all, he made his controversial comments just before the Calcutta Cup, knowing fine well they would appear the day after the match. Suppose Scotland had won – and they weren't a million miles away. Did Russell really imagine it would help anybody, including his teammates, for this story to emerge the way it did?
The upshot is that he won't play for Scotland in the Six Nations, which is both his loss and to his country's detriment. And, while many people believe that Townsend has made mistakes and taken the team backwards since the days of Vern Cotter, he can't be blamed for Russell's conduct in the last few days. But he will be, in some quarters.
As I said, that is the very nature of a feud: it is invariably negative, petty, and creates a situation where reconciliation becomes impossible.
Storm Ciara might have ravaged Scotland on Saturday evening. But, in sporting terms, its effects were as nothing compared to the furious tempest which Russell has sparked by fuelling his own ego at Townsend's expense.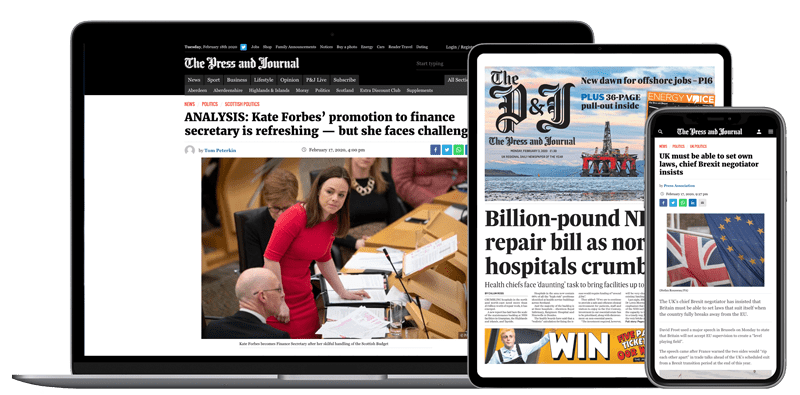 Help support quality local journalism … become a digital subscriber to The Press and Journal
For as little as £5.99 a month you can access all of our content, including Premium articles.
Subscribe