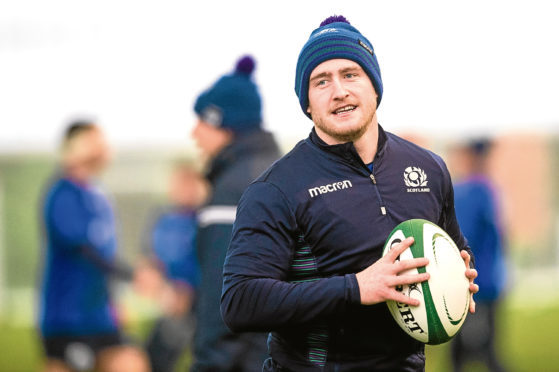 It might seem like another world, but when Scotland won Grand Slams in 1984 and 1990, their players were inextricably linked with their clubs and became local heroes in their communities.
If you visited Riverside Park, the chances were that Jed-Forest talisman Gary Armstrong would be happy to sit down for a chat in the clubhouse and the same was true of Craig Chalmers at Melrose, Tony Stanger at Hawick and Peter Dods at Gala. There was no standing on ceremony, no look-at-me prima donnaism, and no sign of players being afraid to voice honest opinions about the sport they all graced.
Sadly, though, professionalism is a fact of life and the transformation has been extraordinary across Scotland. I talked to a couple of club officials last week and they painted a very bleak picture of how the domestic structure has become a desperately pale shadow of where it was 25 years ago.
Attendances are paltry, participation numbers have diminished significantly from the glory days – except in the women's game – when the biggest organisations could field four or five XVs every Saturday, and many of the old volunteers who offered sterling service behind the scenes have either died, retired, or gone off to play golf or bowls.
If the consequence had been the creation of thriving professional teams, the decision to let the clubs wither on the vine might have been justified, although I'm still not convinced. But, at the moment, we have the worst of both worlds: an expensive elite whereby massive resources are invested in Glasgow and Edinburgh while the clubs lose their best talent and Border stalwarts like Stuart Hogg end up at Exeter.
Last weekend, shorn of their Six Nations stars, Glasgow were thrashed 55-19 by Leinster, and are now an astonishing 27 points behind their Irish rivals. Edinburgh are faring better at the top of Conference B, but even Gavin Hastings told me last week there had to be a "culture change" and the pro sides needed to start winning trophies on a regular basis.
Yet, even if they do, there isn't the strength in depth to make life easier for Scotland's international team, which partly explains why they are toiling to beat Tier 1 nations. Frankly, having just two teams in the central belt is strangling the life out of the sport in many places, yet there doesn't seem to be any appetite to expand the current system.
There certainly doesn't appear to be any desire by the governing body to sell off the pro clubs or put them into private hands – even though it should have happened years ago. Instead, talk about establishing a third team in Aberdeen or Hawick has evaporated, despite a widespread acceptance that the present state of affairs is unsustainable.
One former Test star told me recently: "No businessman or businesswoman in their right mind would want to finance a new side while the governing body called the shots. It's very sad that we are in this mess, but it's even sadder that the clubs haven't challenged the governing body a lot more. Have we all just given up?"
There was understandable fury when the news emerged that SRU chief executive, Mark Dodson, had been paid an annual salary of nearly a million pounds. Words such as "disgraceful" and "shameful" were bandied about, but the story soon went away.
It was a microcosm of the apathy which exists among so many supporters, who appear uninterested in life outwith the Six Nations and autumn internationals. What a contrast from the lashings of pride and passion which used to fuel heated derby rivalries in the old club heartlands, especially in the Borders.
There will be celebrations in the weeks ahead for the 30th anniversary of the 1990 Grand Slam. And we'll enjoy once more the steely resolve on David Sole's face as he led his warriors out onto the Murrayfield turf before their famous victory over England.
But, rather than indulge in dewy nostalgia, it's perhaps time a lot of people asked what exactly is being done to help the game thrive, rather than merely survive.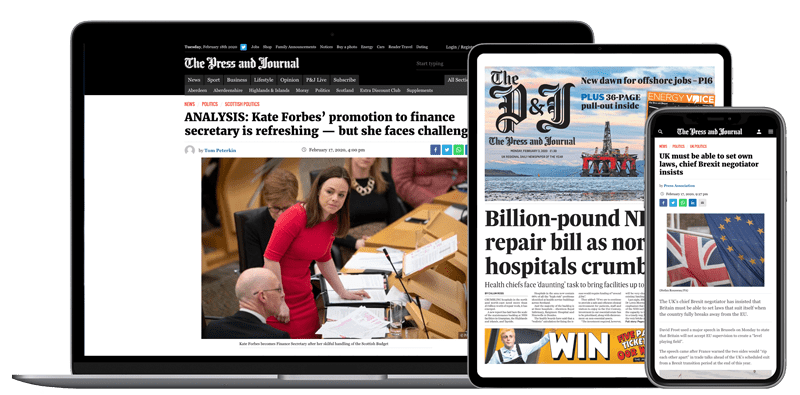 Help support quality local journalism … become a digital subscriber to The Press and Journal
For as little as £5.99 a month you can access all of our content, including Premium articles.
Subscribe