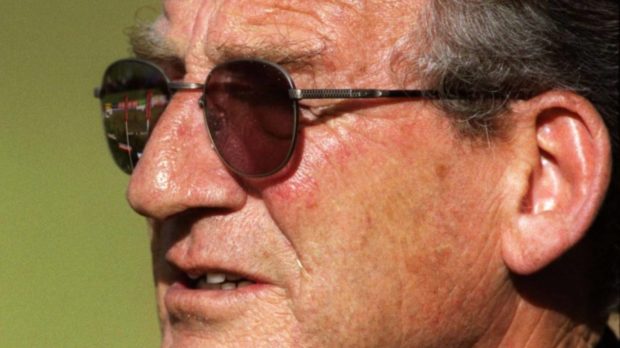 New Zealand rugby greats have paid tribute to training innovator, Jim Blair, a tough-talking former footballer from Glasgow, who has died at the age of 85.
The Scot, who emigrated to Auckland in 1962, became one of the most significant influences on the development of the All Black rugby team in the 1980s and his innovative coaching methods helped them win the inaugural World Cup in 1987.
The New Zealand media have acclaimed the uncompromising character who became such an important figure in the country's rugby success.
Former All Black coach, John Hart said: "We developed a totally new approach to skills training under Jim – with backs and forwards working on the same skills, and locks having the same skills as wingers.
"Particularly important was his individual conditioning for positions and people. Traditionally, everyone had trained the same. Everyone ran round the field one way, then ran round the other way.
"But he introduced us to gyms and individualised training. And it made a huge difference. I point to him as being one of the pioneers of the game."
The forward-thinking Scot, who graduated in physical education from Jordanhill College, returned to his roots in 1990 and spent a fortnight imparting his methods to colleagues at the SRU and other organisations.
Mr Blair was fitness director of the Institute of Sport and Corporate Health
in Auckland and many All Blacks turned to him for advice. So did New Zealand crews involved in the America's Cup and Admiral's Cup yachting, Queensland rugby players and some high-profile Australian cricketers.
He spelled out his attitude during that brief sojourn to his homeland 30 years ago, insisting that hard work on the training pitch and mastering the basics were essential to any side with aspirations to making progress.
His criss-cross exercises were designed to improve ball-handling skills at pace in confined quarters. And he was convinced, even in rugby's amateur era, that players needed to continually sharpen their instincts and prepare for any eventuality before they had walked on to the international stage.
He said: "If you concentrate in training at a higher level and a higher intensity than when you are playing, you can get a higher level of success."
In short, he believed that failing to plan is planning to fail.
And it was a mantra which made him much in demand throughout his career in New Zealand and Australia.