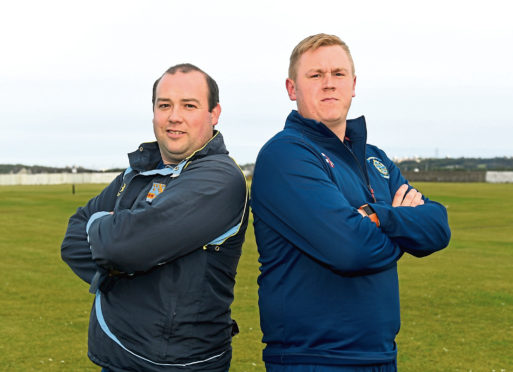 The fortunes could not be more different for the Granite City's two cricket teams as they prepare to face each other in the derby in the Eastern Premier Division tomorrow.
Stoneywood-Dyce, the league newcomers, are well on their way towards securing their top-flight status after three wins from their six league matches.
Aberdeenshire, the established team in the city since its formation in 1857 and a club which won the SNCL league and cup double in 2009, prop up the division and are still waiting for their first win.
Stoneywood-Dyce beat Arbroath United by seven wickets in the league last Saturday before skittling Meigle for 102 runs to comfortably ease past their opponents in the Scottish Cup on Sunday.
The Stoneywood-Dyce captain Jack Mitchell said: "We're quite confident. We're playing really good cricket as a team and individually we're seeing some excellent performances from some of the players.
"Arbroath have been a very good side for the last few years and their professional had made back-to-back centuries coming into last weekend so we did well to knock them off."
Aberdeenshire saw hopes of beating league leaders Forfarshire scuppered by the rain before scheduled cup opponents Dunnikier forfeited their trip to Mannofield in the cup on Sunday.
Shire captain Kenny Reid said: "Last weekend was symptomatic of our season and another example of us not being able to build any sort of momentum.
"It would have been good to play two good games and we were confident of getting two victories but we ended up being rained off at Forfarshire before Dunnikier forfeited.
"Saturday was particularly disappointing as we thought the wicket was fit for play but the home side didn't fancy it and the umpires were reluctant to force the issue.
"But the 36 overs we bowled and fielded were the best we've produced all season which is encouraging. We trained well last week and it's gone well again this week so hopefully we can go to Stoneywood-Dyce and put in a performance on Saturday."
Stoneywood-Dyce beat Shire in a Murgitroyd Twenty20 quarter-final at People's Park last week and Mitchell believes taking the wickets of two key players can help his side repeat the feat tomorrow.
He said: "Aberdeenshire was one of the clubs we targeted at the start of the season. We set ourselves the target of winning five or six games which we believe will be enough to keep us in the Premier Division and we're well on the way to achieving that and making sure we are safe.
"We managed to get a good look at Shire in the Twenty20 Cup tie last week and they are reliant on their professional Solo Nqweni and amateur Callum Mackanness this season. They will be the key wickets."
Aberdeenshire captain Reid has also been scouting the opposition.
He said: "We know Stoneywood-Dyce's strengths. Their opening bowlers are very good and they have great experience in Jan Stander when he comes into bowl towards the end of an innings. Liam Lindsay is a very good batter, too.
"They're a decent side but we are confident. We believe if we perform at the standard we're capable of then we will win the game."
The case can be made, given the respective form of the teams, that Shire's need for a win is greater than their hosts. While Reid would not argue that point, he is keen to play down the significance of the bragging rights being at stake. It's points towards maintaining Premier Division status that have sharpened the focus as the season nears the halfway mark.
Reid said: "I've told the players we just need to keep working hard and we'll get the breaks which we've missed so far.
"Saturday is a derby game but for us it's just another game and another opportunity to get our first win of the season. At this point it doesn't really matter who we're playing, we just want to get a win to get our season going."
Stoneywood-Dyce are unchanged from their win against Arbroath.
Shire will make one change, with Rene van Oorschot replacing John Dickson.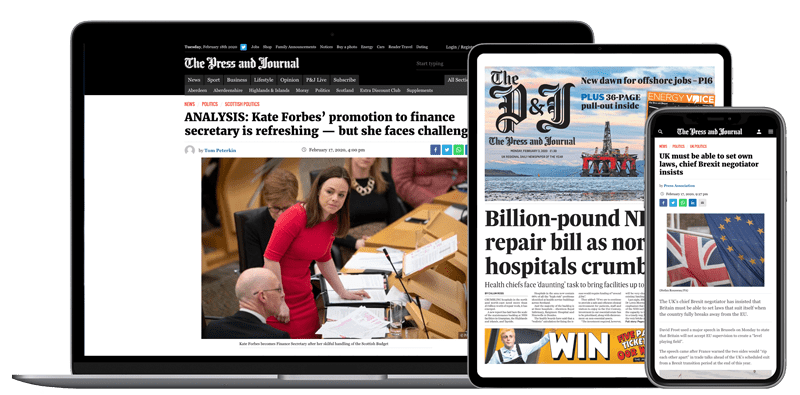 Help support quality local journalism … become a digital subscriber to The Press and Journal
For as little as £5.99 a month you can access all of our content, including Premium articles.
Subscribe