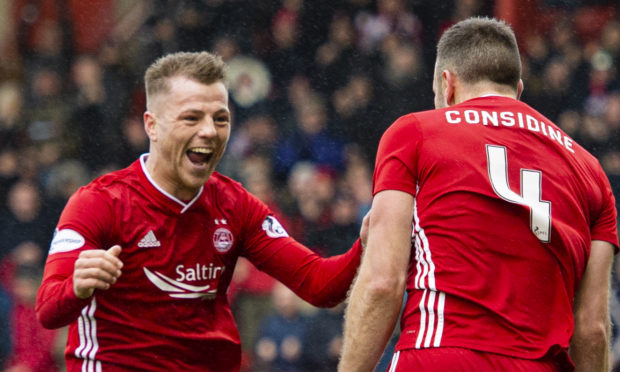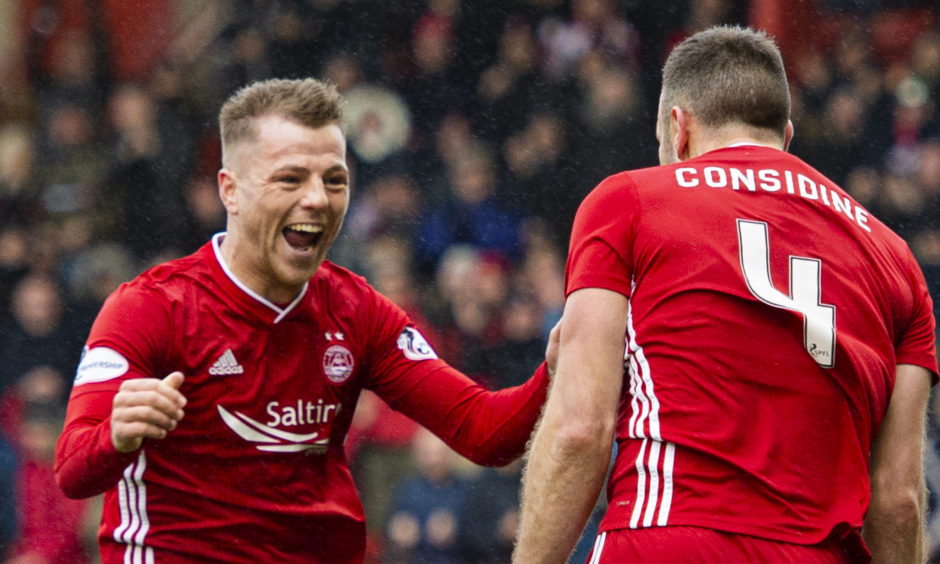 The young pretender will take centre stage as understudy Bruce Anderson prepares for his starring role in Aberdeen's opening game of the season tomorrow.
At the age of 21 the Banff born attacker is set to lead the line against Rangers in his side's Premiership opener after injuries ruled Sam Cosgrove and Curtis Main out of the match against Steven Gerrard's side.
The platform is there for Anderson to show what he can do but his manager Derek McInnes believes the striker is ready for his big role.
He said: "We've got to be mindful that a lot of players develop at different speeds and ages. Bruce is different to the other strikers we've got. But in terms of knowing how to score goals and being alive in the box, he's always been a very good finisher.
"I do think his overall game since he came back for training has been much more what we would want. His link-up play, timing his runs in behind, getting us up the pitch and you don't lose that natural knack of scoring goals.
"We do know when we get up the pitch and balls into the box, then Bruce can come alive. But he's got to help us get up the pitch and that's a part of his game I think we've been really pleased with since he came back.
"He'd have been in and around the team anyway even if we had the two lads fit. It's not to say that Bruce wouldn't be close to starting anyway. He's not missed a beat through pre-season, has trained every day, and scored a few goals in the friendlies.
"He's going into the game feeling good about himself. He's managed to score against Rangers in the past and hopefully he can remember that and go into the game confident as he should be."
Anderson's time has come following a knee injury to last season's leading goalscorer Sam Cosgrove, who has been ruled out for up to three months following the knee injury he suffered in the friendly draw with Hibernian last weekend.
While disappointed to lose his big attacker the Dons boss is relieved the injury is not as serious as first feared.
McInnes said: "Sam got injured on Saturday after about 10 minutes. As is often the case, it was an innocuous thing. His studs caught in the turf near the halfway line.
"We actually feared the worst then. We got a scan and the results came back on Tuesday evening. We thought it was going to be worse.
"It was good news he is only going to be out for eight to 10 weeks, as we think it might be. It might be a touch longer than that, but he won't need an operation.
"We thought that was going to be inevitable based on how Sam was feeling.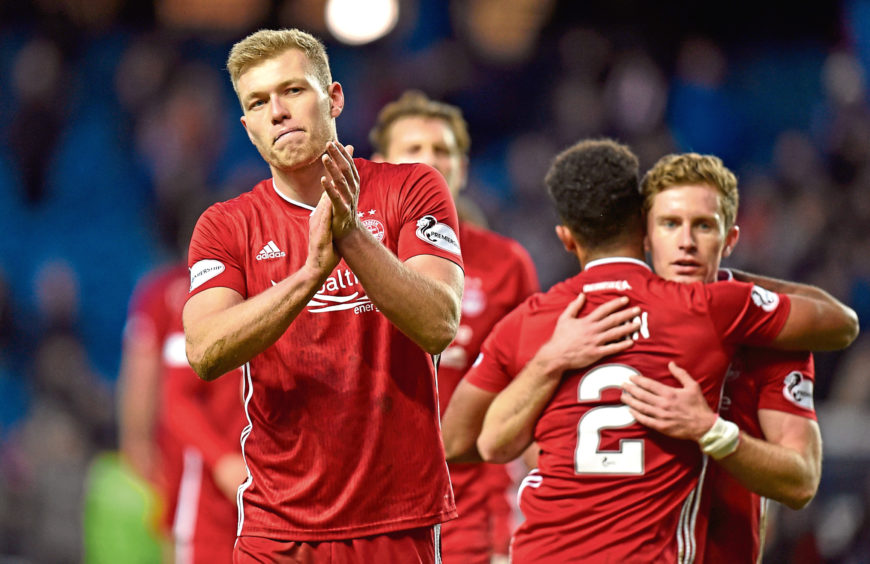 "He has a fracture in his cartilage which has to heal naturally. With these injuries, it can vary by a matter of weeks depending on the individual and type of fracture.
"But we have been given an indication it should be eight to 10 weeks, maybe a bit longer before we actually get him back on the pitch."
Main is also set to miss out due to a thigh strain and McInnes is not surprised to see some of his players picking up niggling muscle injuries in the build-up to the new campaign.
He said: "With muscle injuries, I've spoken to my colleagues in England, they had boys missing for four or five days at a time with muscle injuries.
"We've had a few thigh strains just from players kicking a ball again. They've had a period probably longer than they've ever done without striking a ball.
"We've naturally had a lot more injuries on that side of it but Sam's injury could happen at any time. You're back into contact and playing against other teams. That can happen.
"Sam's one has had much to do with the length of time off, a few of the other ones definitely have."