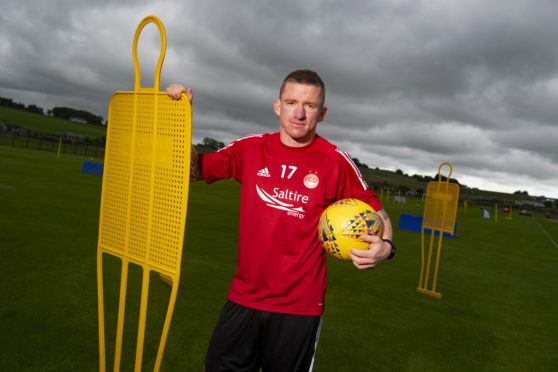 Aberdeen winger Jonny Hayes admits he feels terrible to have put Scottish football's comeback at risk.
Hayes was one of eight Dons first-team players who breached lockdown rules when visiting an Aberdeen bar just hours after losing 1-0 to Rangers on the opening day of the Scottish Premiership season.
The club released a statement on Saturday afternoon attributed to Hayes, Michael Devlin, Scott McKenna, Matty Kennedy, Sam Cosgrove, Dylan McGeouch, Craig Bryson and Bruce Anderson, expressing their remorse.
Two of the eight players have subsequently tested positive for Covid-19 while the other six are self-isolating. Saturday's scheduled match against St Johnstone, which was due to be aired live on Sky Sports, was postponed at the request of the Scottish Government.
The Aberdeen players came in for heavy criticism from first minister Nicola Sturgeon who said she was "furious" at the players after they "blatantly broke the rules", prompting fears Scottish football could be put back into cold storage if another similar event occurs.
Hayes said: "I know footballers get a bad rep for different reasons but the last four or five months have been tough for everybody.
"We jumped straight from lockdown to pre-season and it has been brilliant to get football back.
"It was never our intention to put that in jeopardy. It is our livelihood.
"We don't just consider it a livelihood for ourselves but for hundreds and thousands of people in Scotland across different sectors.
"It was never our intention to put that at risk.
"The last thing we wanted was more of a lockdown and to be sat at home not able to do your job. It is not just for ourselves but for many people associated with football."
Hayes admitted he was unaware that the Dons players were breaking government guidelines, which allow people to meet up with no more than four households in total each day, by socialising with his teammates.
He said: "We wanted to put it out there that it wasn't the case of footballers thinking they were above the rules or above the guidelines.
"We made a mistake and we hold our hands up.
"We are obviously remorseful.
"It was never intentional or deliberate to try to flaunt the guidelines.
"We basically thought because we work together every day we were part of one big household and that is where we went wrong.
"We went out for dinner at a city centre venue and looking back we shouldn't have done that. We know that.
"It was a genuine mistake. We tried to stick to the whole social distancing thing. We weren't hanging about in big queues or doing anything we thought would have let ourselves down.
"We genuinely thought we were doing ok.
"It has been shown that we made a mistake. We want to hold our hands up and apologise to everybody.
"Looking back, there have been some serious ramifications to the game – not just the St Johnstone game but the Scottish game as a whole.
"We aren't just apologising to the Aberdeen fans but the whole Scottish game."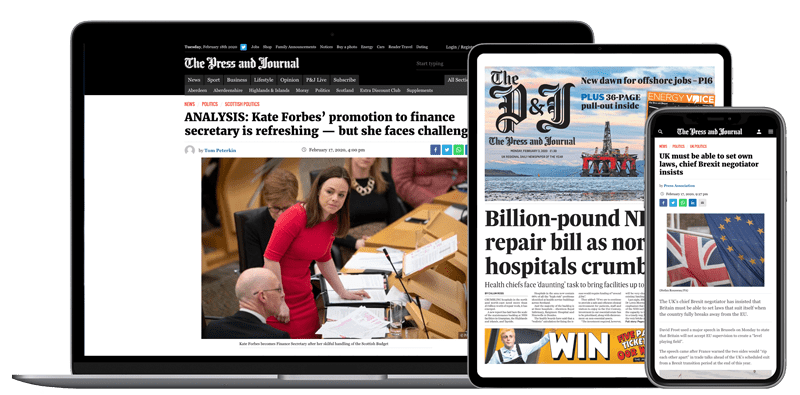 Help support quality local journalism … become a digital subscriber to The Press and Journal
For as little as £5.99 a month you can access all of our content, including Premium articles.
Subscribe