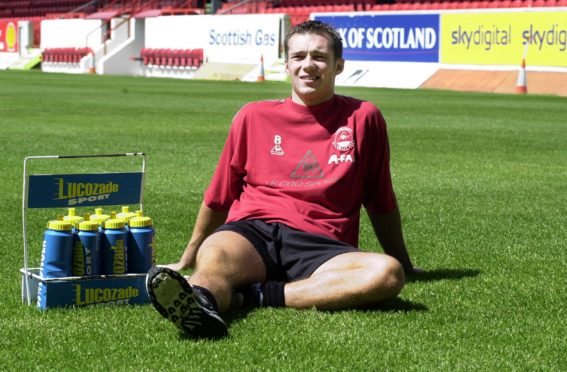 Darren Young's first senior goal is one he will never forget.
It's highly unlikely anyone who saw it in September 1996 will either as the precocious teenager set-off on a celebratory run with his shirt over his head like Fabrizio Ravanelli before diving across the Pittodrie pitch a la Jurgen Klinsmann.
Just a month after making the breakthrough into the Aberdeen team under Roy Aitken, the 17 year-old's first goal in a red shirt was as important as it was memorable as he netted the third goal in a 3-1 win against Welsh club Barry Town in the Uefa Cup.
The Dons would progress 6-4 on aggregate following a six-goal thriller in the second leg at a rain-swept Jenner Park and for Young, now managing at East Fife, the game remains as fresh in the memory today as it did 24 years ago.
He said: "It was my first ever goal for the first team, that's why I remember it so well. I was only 17 at the time so to score in a European tie was something special and the fact we won the game was event better.
"I remember Dean Windass and Stephen Glass had both scored before I got the third goal but it was strange game. We were all over them but the scoreline, especially in the first leg at Pittodrie, didn't reflect it. It was 3-1 but it should have been four or five easily.
"For me, as a young lad who had basically come from boys club football, it was a real eye-opener.
"We had all the possession but we were playing a side which was making little effort to push forward and when they managed to get an equaliser it made a tricky game even tougher as they had an away goal to hang onto.
"I wasn't use to those sort of tactics. They were trying to break-up the play and slow the game down and it was a huge learning curve for me."
The Dons could be heading for a rematch with the Welsh club some 24 years later after drawing either Barry Town or Faroese side NSI Runavik in the first qualifying round of the Europa League.
If the previous encounter with the unfancied Welshmen is any barometer, Young expects little to have changed.
It's not certainty it will be the Welsh club which makes the trip to Pittodrie on August 27 for the one-off tie but one thing is certain, with each qualifying round of this year's tournament reduced to one-off matches due to the coronavirus, excitement is guaranteed.
Young said: "It will be tough. In the group stages you can face world class players but all these early rounds are against unknown teams and while it's easier to do your homework these days you are never really sure of what you're going to get.
"I liken to what we have at East Fife. We're a part-time team and when we face a full-time team we know they will have the advantage but we have nothing to lose and the chance to take on a bigger team lifts players.
"Aberdeen will know they need to be at it whichever side they face. It's one leg, a one-off, winner-take-all. The away team will try to defend and stay in the game and the onus will be on Aberdeen to make the running."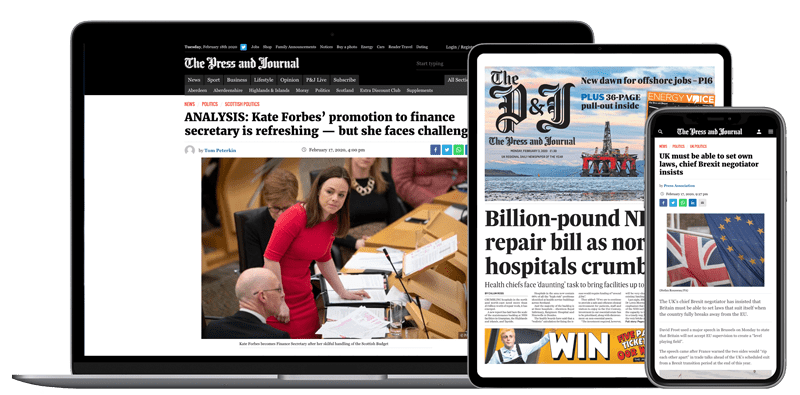 Help support quality local journalism … become a digital subscriber to The Press and Journal
For as little as £5.99 a month you can access all of our content, including Premium articles.
Subscribe