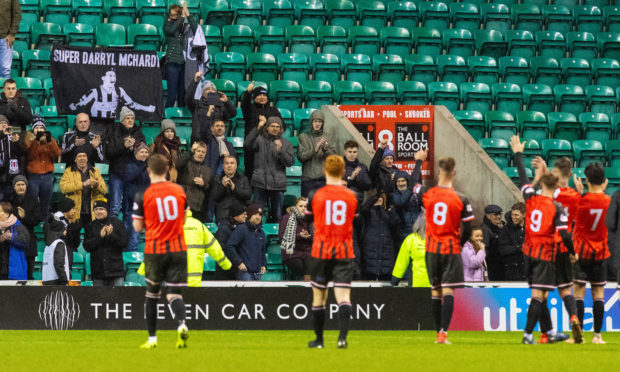 Elgin City chairman Graham Tatters is awaiting more definitive details on the new League Two campaign before he puts season tickets on sale to supporters.
The Black and Whites have yet to announce season ticket packages for the new campaign, with a decision to start a shortened 27-game season on October 17 reached by League Two clubs on Friday.
With uncertainty remaining over when crowds will be allowed at matches due to fears of spreading coronavirus, Tatters is keen to ensure supporters have a clearer picture of what season tickets will comprise of next term.
Tatters said: "We haven't started selling our season tickets yet, because we've got nothing to sell at the moment.
"We will be considering that in the next week, and looking to decide on what we are going to do with that.
"I think a lot of people are looking to put it down as a donation, as there are so many fans that want to buy the tickets.
"I would prefer to have something more definitive for them to pay their money for than that."
Tatters has been thrilled with the response from City's supporters during the pandemic, with around £9,000 raised in an online fundraising effort.
Tatters feels fans have rallied around the Moray outfit at a time of need, and he added: "We've got a tremendous fanbase, the response has been fantastic.
"We are selling bricks, and the City Saver, which is our main fundraising scheme, is doing really well online.
"The fans are really being supportive. I think the publicity the club has been getting has shown how important it is for the club to get that revenue.
"More people seem to be responding to it."