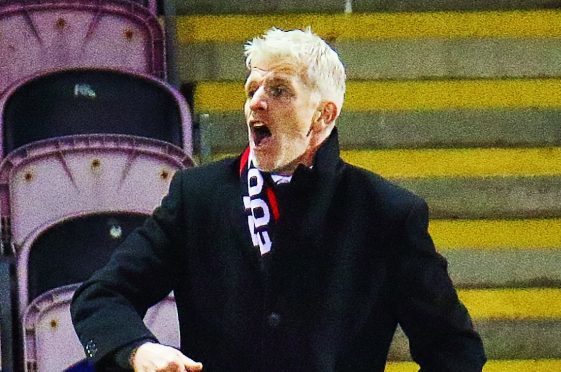 Elgin manager Jim Weir could not disguise his frustration about some of the decisions which went against his team in the 3-2 League 2 defeat at Arbroath on Saturday, but admitted the Black and Whites contributed significantly to their own downfall.
He said: "There's no sour grapes. I'll need to have a closer look at one or two things, but I've said to the players not to look to the officials for losing the game.
"We just haven't defended well enough after taking a two-goal lead.
"We've got to clear our lines, we've got to stop crosses coming into the box and when there was a chance to clear the ball too many touches were taken and we were punished.
"Sometimes we need to change our game plan. We are a good footballing side and sometimes we show that, but the plan should have changed for us today. I tried to get that through to the players but they didn't learn their lesson.
"We lost the second goal too soon after the first and the penalty decision at the end didn't surprise me. Hopefully these things even themselves out. But we'll take the defeat with dignity and move on.
"It's about getting over the line when it matters and today we didn't because we paid the price for some bad defending and showed a bit of naivety.
"We haven't been beaten by a better team this year, but we have lost eight games, so we need to be more steetwise, mentally tougher and see things out."
Weir's Arbroath counterpart Dick Campbell was delighted to win, a result which meant his side leapfrogged Elgin into second position behind Forfar in the league table, but he had words of encouragement for his rival.
Campbell said: "I was very impressed with Elgin.
"It's no surprise they are in the top three and there's also no doubt both of us will be involved come the end of the season."