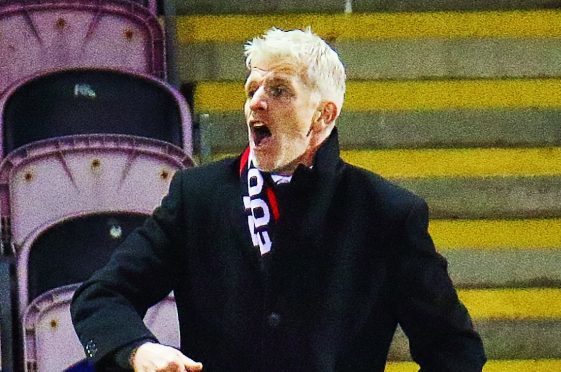 Jim Weir believes poor refereeing decisions have seriously dealt Elgin City's title chances a huge blow.
The Borough Briggs manager was left shaking his head in disbelief after official Graham Beaton failed to punish Forfar defender Jamie Bain for sending City's Chris McLeish tumbling as he tore in on goal.
The hosts, leading 1-0 at the time through Darryl McHardy's finish early in the second half, would almost certainly have faced 10 men for the remainder of the match had referee Beaton awarded the free kick just outside the box.
Weir felt the incident against top-of-the-table Forfar mirrored another instance of injustice suffered by his side against second top Arbroath a few weeks ago.
Back then, Craig Gunn was denied a penalty and Arbroath escaped a certain red card when he was taken down after surging into the penalty area.
Weir said: "Yet again I'm left talking about the officials because the decision at 1-0 was just ridiculous.
"Chris McLeish was bearing down on goal and their defender brings him down.
"Apologies don't work with me now. The officials have got to get the big decisions right and we've had too may go against us.
"That's a clear decision. It would be a free kick and they probably go down to 10 men.
"Instead, five minutes later, they've got an equaliser and we are on the back foot.
"Big decisions for me have killed us – a big decision at home against Arbroath and another again today."
Weir, while pleased with City's effort and desire on the day, saw the Loons Jim Lister strike the equaliser with the McLeish incident still fresh in the mind.
The City manager stressed: "I can't complain at all about the effort our lads put in.
"I don't think in the first half we were all that great but we had the better chances. We started the second half well and looked a bit more dangerous, before going a goal in front.
"But I'm disappointed at not managing to see out the game. We've got to defend cross balls better."